Local Council of Hartera
Rijeka, Croatia
Transforming, adapting, reusing
Rethinking processes and governance
Image: designed by Marin Nižić
Taking small steps, collectively, towards a respected and lively neighborhood
By language of Croatian law, a Local Council is a form of direct involvement of citizens in micro-local decision-making on a municipal level. It sounds great, but it doesn't really work. That's why we grasped this formal narrative as a tool to conceptualize, form, and produce long-term cultural and participative projects with the goal of developing new forms of decision-making and action-taking on a neighborhood level throughout Rijeka. Our fictional Local Councils are 'communities in the making', tackling various scales of problems and potentials collectively until they are resolved.
Our first and oldest Local Council - the Local Council of Hartera - assembled in 2020, brought alive by more than 80 public activities, 25 local and international partners, and 3000 visitors. All with the aim of bringing together neighbors, initiatives, and organizations around the future of Rijeka's most famous brownfield.
Since its closing in 2005 and despite being in the center of the city, the Hartera paper factory and its connecting streets became marginalized in the eyes of both citizens and the local municipality — despite numerous top-down and bottom-up efforts to activate the area. We carefully noted everything that preceded us, trying to learn what went wrong.
To this day, the Local Council of Hartera aims to start, share and funnel ideas focused on a participative revitalization of the factory zone, always combining actions that are discursive and lobbying, communal and urban, green and sustainable, cultural, educative and recreational.
Through a deeply participative process, combining innovative tools and methods, we came to a common vision shared by all - a modern, urban and green neighborhood that is a portal towards nature in the heart of the city, which respects its natural givens and industrial heritage, has its permanent and temporary residents, is a zone of recreation, nanotourism and sustainable small businesses and crafts, with luscious points of amazing public space that host the work and leisure of generations which are fueled by ecology, recreation, culture and contemporary, sustainable urban practices.
That's why we formed the Local Council of Hartera — taking small steps, collectively, towards a respected and lively neighborhood.
Impact
Throughout two years we organized: 20 'Ćakula' community talks, 35 participative workshops, 17 walks, 29 music and film programs, 6 exhibitions, and 12 community service and collective cleaning actions. Through these, we collectively worked on imagining, lobbying for and building 13 spatial interventions and 36 street-art interventions - bringing not just urban equipment, but also a community garden, composter, beehive, pocket park and playground in the spatial zone of both the abandoned factory and its adjacent streets. The community of 350 neighbors now lives in a place that breathes and looks different. But also, their neighborhood is more inviting and deeply caring, with new micro-local networks of solidarity - and we don't plan to stop there. These are only the first steps towards a truly participative urban development of the zone, which is now equipped with sustainable, bottom-up roots.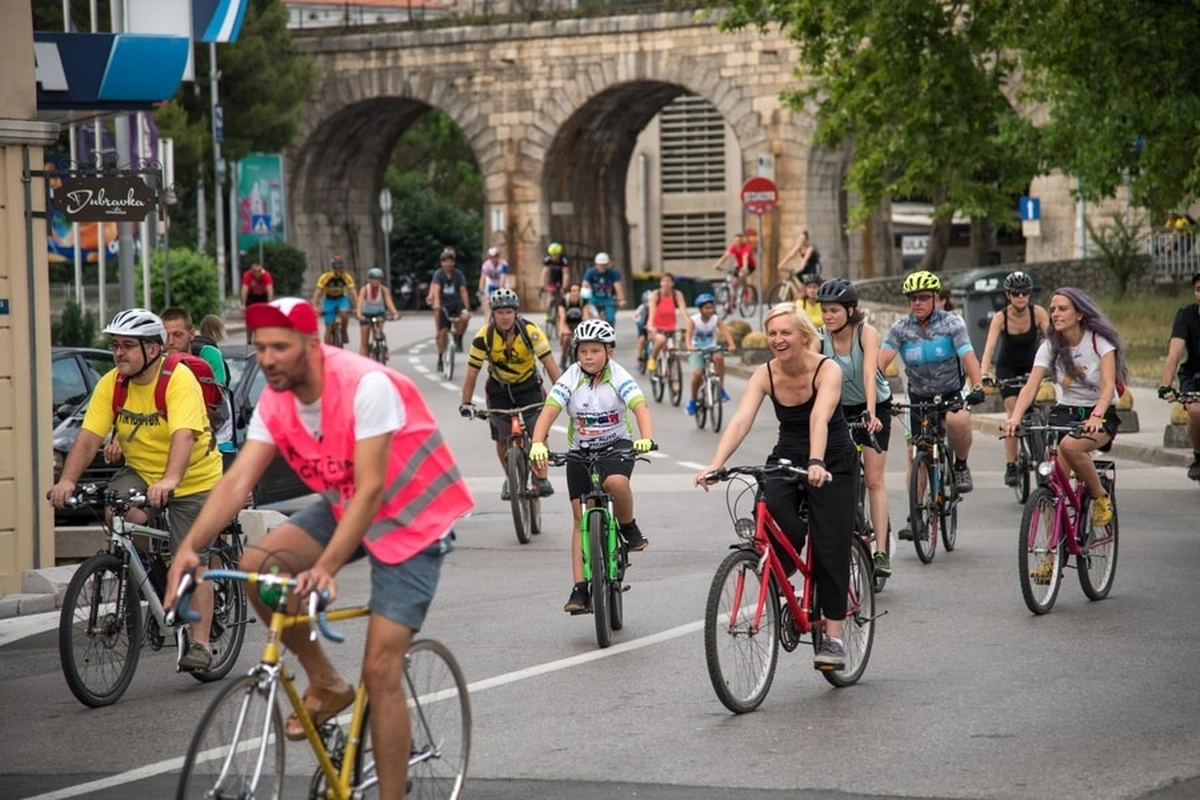 A Critical Bike Mass in Hartera, gathering more than 100 citizen of Rijeka on a warm summer day.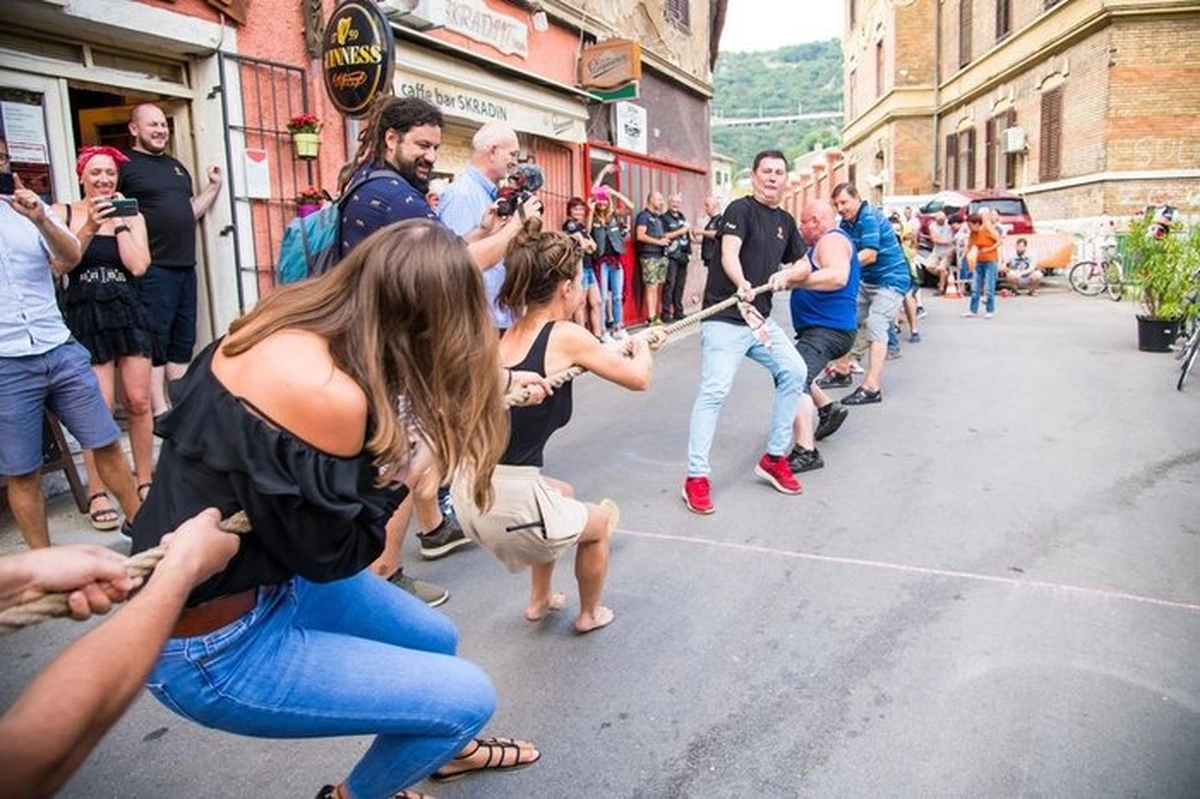 A tug o' war session - neighbors from the Hartera zone on one hand, and all the rest of Rijeka on the other. Guess what - Hartera won!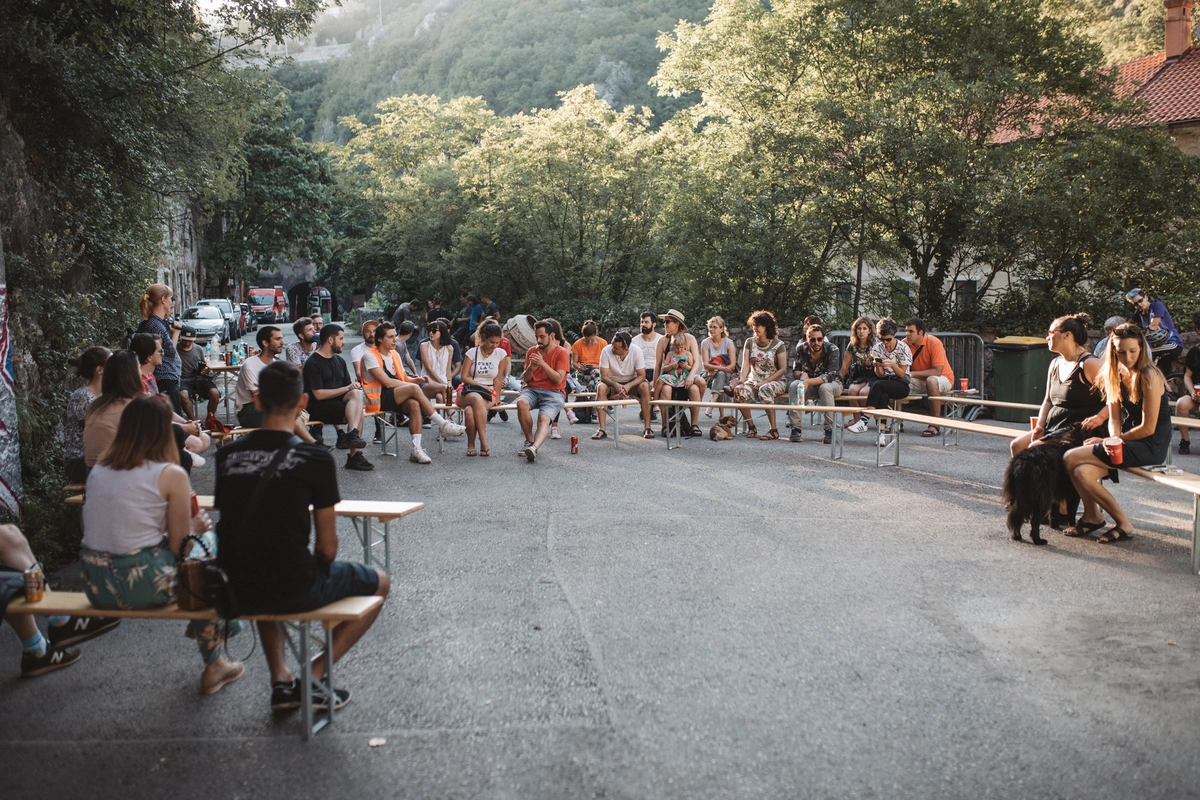 An ordinary 'Ćakula' - one of our participative moderated talks that gather 'Local Councilors' of our fictional Local Council of Hartera, to collectively imagine, rethink and decide.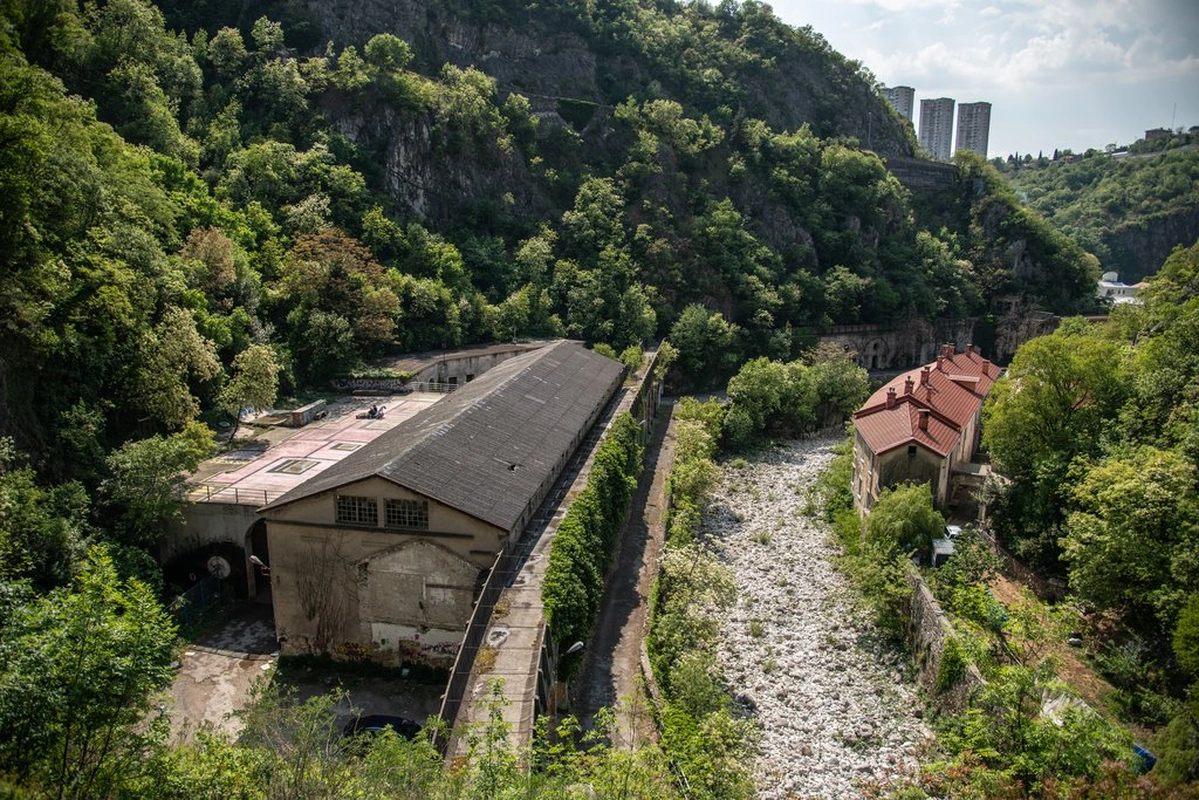 A bird's eye view on a part of the abandoned Hartera factory, displaying all its bustling, but undiscovered and forgotten greenery.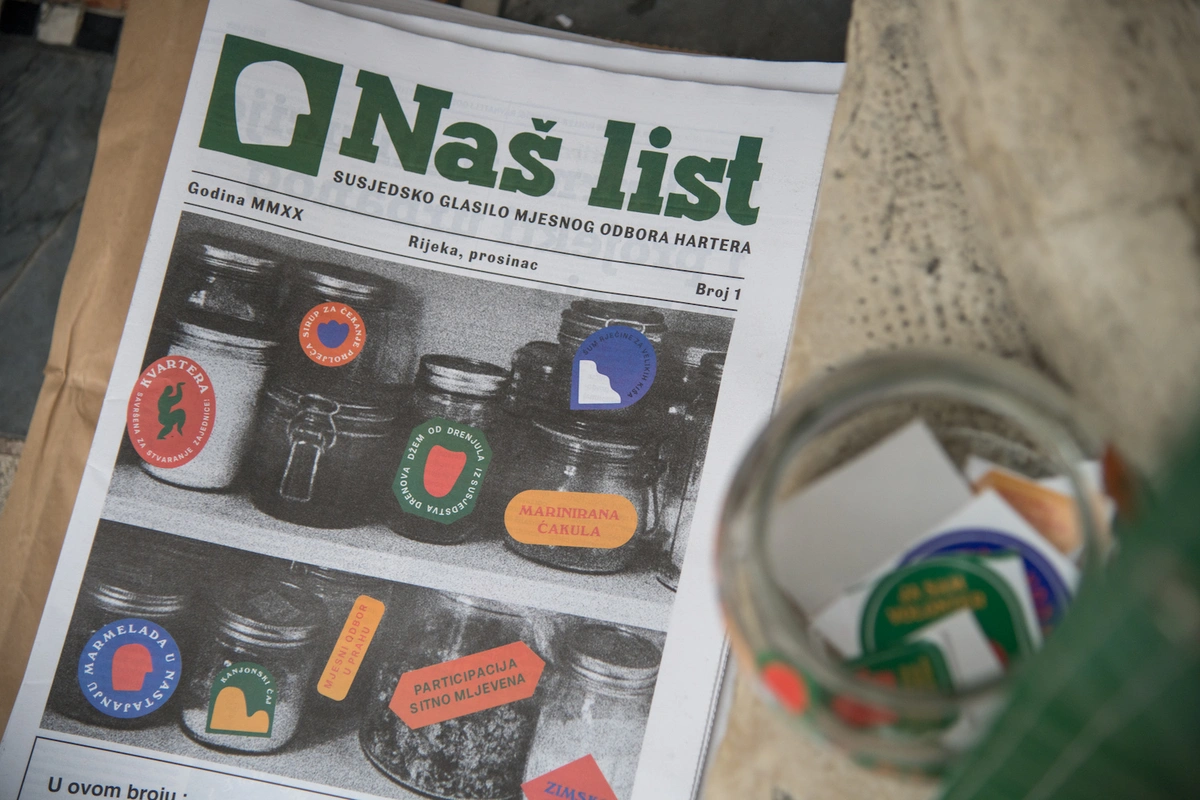 Our community newspaper 'Naš list', sporting all the news, juicy neighborhood gossip, brave critiques and inspiring ideas on 32 pages yearly.
Urbani separe
Urbani separe was established in 2014. We aim to build and strengthen the capacity of communities through a tasty blend of deep participation, socially useful activities, and culture, in order for them to grow autonomously.
Through tactical urbanism, we question problematic areas of Rijeka and beyond. Via long-term, layered and participative community work, we bring culture to places and groups in need, in hopes to create sustainable micro-systems for a strong and truly participative urban development in all senses. We do this through long-term projects in public space.
Our projects make a lasting impact on places, communities, and ourselves by bringing positive change and empowering social solidarity, shifting perspectives towards localities, activating communities and strengthening initiatives, making culture accessible and micro-local policymaking understandable, building a growing partner network, and establishing sustainable bonds between citizens and various formal bodies.
Cross-disciplinary practice
Croatia