Brainport Smart District
Helmond, Brandevoort, Netherlands
Social infrastructure
Ways of living, ways of sharing
Image: Plompomozes
Brainport Smart District is a future-oriented urban district that promotes sustainable, smart and productive living and working.
Brainport Smart District (BSD) is a flexible urban vision that develops around the demands of its inhabitants. Spread over 150 ha of green field, it is not a pre-determined fixed plan that is designed first and built afterwards but rather is a responsive urban ambition, where design and construction will go hand in hand with step-by-step development, guided by its users.
Based in Helmond, The Netherlands, and developed for the Brainport Foundation and Helmond municipality, the new neighbourhood is planned based on the latest insights and techniques in the areas of circularity, participation of (future) inhabitants, social cohesion and safety, health, data, new transport technologies and independent energy systems. All of these facets will contribute to the creation of a 'living lab'.
Designed by UNStudio, BSD is a mixed-use residential neighborhood organised around a central park and surrounded by work spaces and natural reserves. The district aims to develop a new relationship between buildings and landscape, whereby both strengthen each other qualitatively. The landscape is used as a productive environment for food, energy, water, waste processing and biodiversity.
Part of this masterplan proposal includes the '100 Homes Project', which is being developed by UNSense, the arch-tech company founded by UNStudio. By developing intelligent services that connect and adapt to the needs and consumption habits of residents, the facilities within this project will become more efficient, sustainable and affordable.
The result is that by making basic services manageable, fixed costs are reduced while (net) income increases. At the same time, time and energy is made available for other activities that are more meaningful, pleasant, important and healthier for residents. This will increase the sense of wellbeing, happiness and quality of life, which in turn has a positive impact on people's health. The common nature of the smart city services can also have a positive effect on the community as a whole promoting participation, social cohesion across society while reducing loneliness.
Impact
Envisioned as "The Smartest Neighbourhood in the World", BSD fundamentally changes how we design and build cities in the future. Where flexibility and sustainability go hand-in-hand to support the needs of all residents, users' health and wellbeing are the top priority.
This vision for the project was led by UNStudio, in collaboration with Felixx Landscape Architects, Metabolic, sustainability experts and Habitadum, data collection specialists.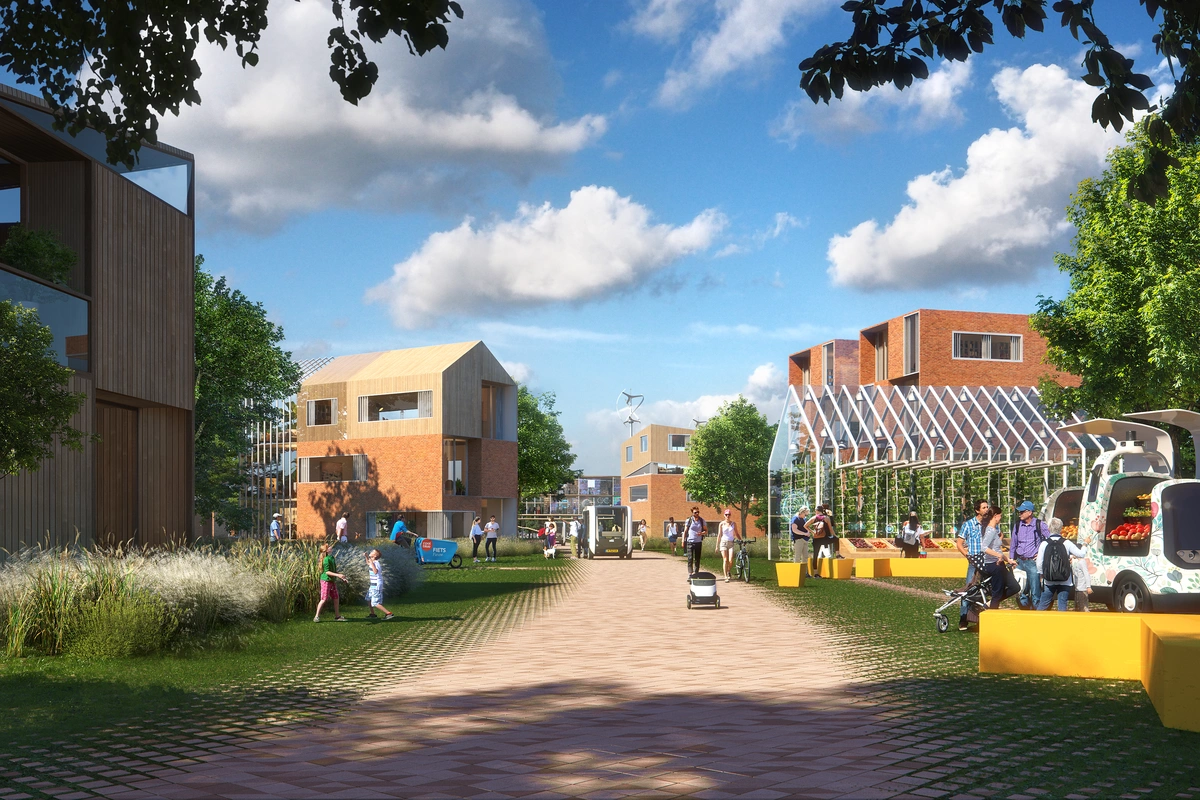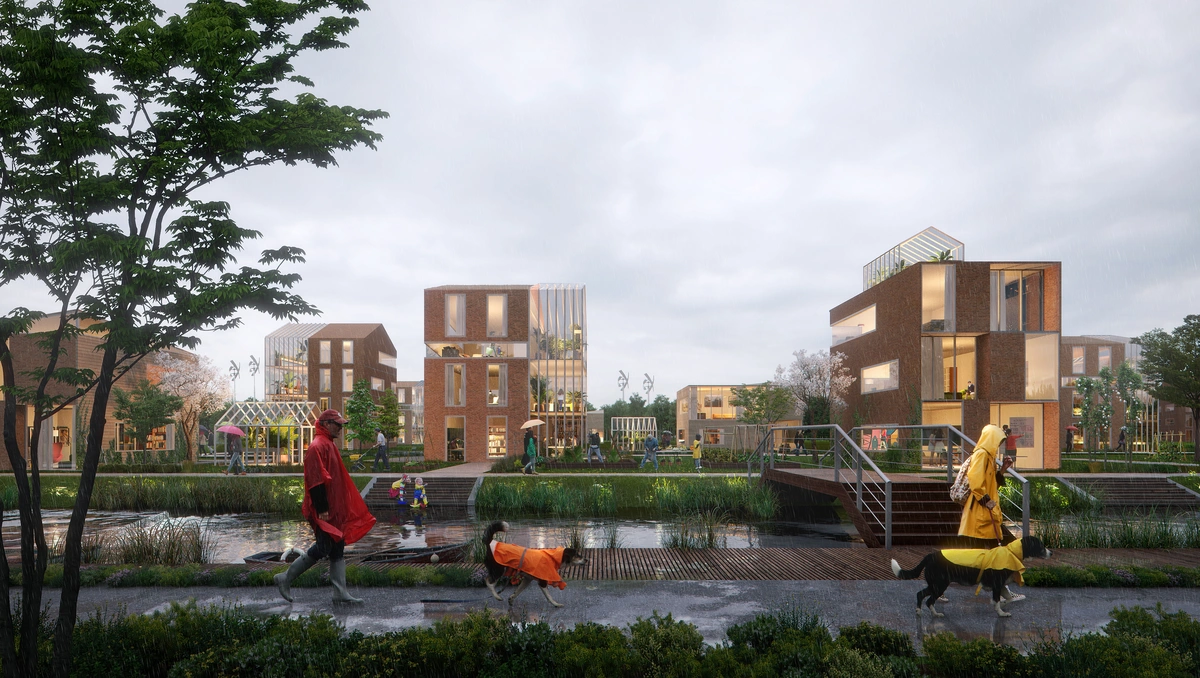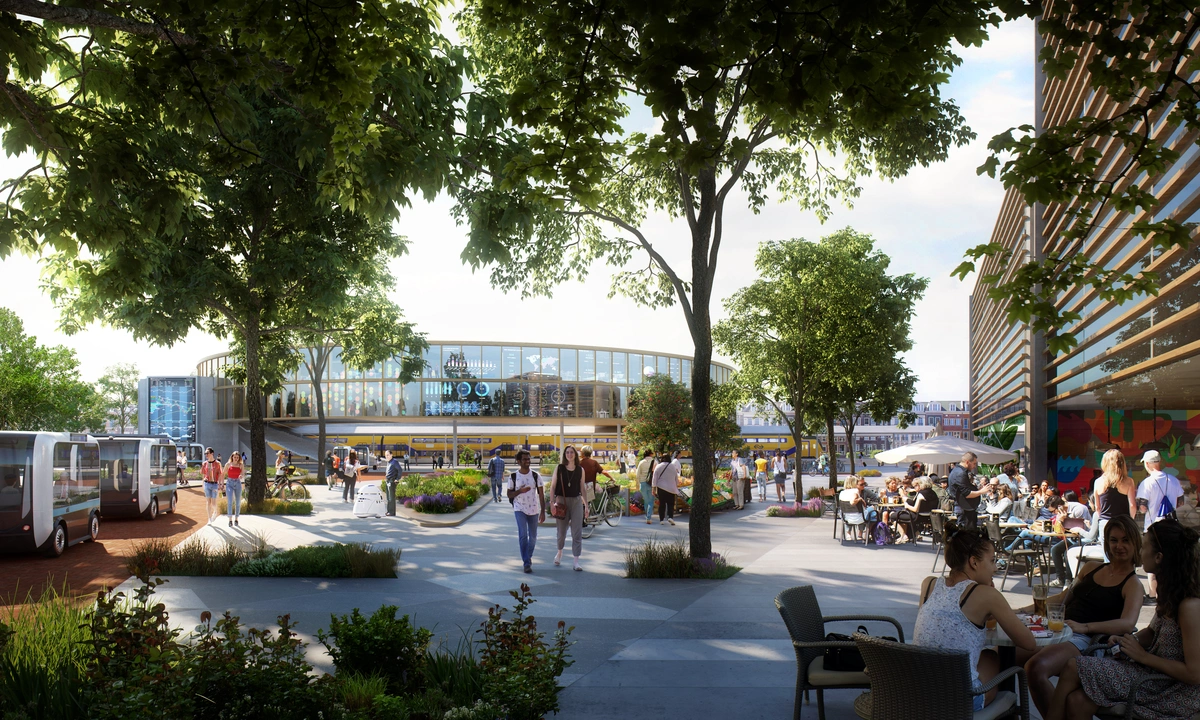 UNStudio
UNStudio
Ben van Berkel with Machteld Kors, Misja van Veen, Dana Behrman and Teun Bimbergen, Maria Zafeiriadou, Pedro Silva Costa, Chen Shijie
Advisors
Habidatum – data analysis and modeling
Felixx – Landscape and ecology design
Metabolic – Circularity
-
UNStudio, founded in 1988 by Ben van Berkel and Caroline Bos, is a Dutch architectural design studio specialising in architecture, interior architecture, product design, urban development and infrastructural projects. The name, UNStudio, stands for United Network Studio referring to the collaborative nature of the practice.
Throughout over 30 years of project experience, UNStudio has continually expanded its capabilities through collaboration with an extended network of international consultants, partners, and advisors across the globe. This network, combined with the offices in Amsterdam, Shanghai, Hong Kong, Frankfurt, Dubai and Melbourne enables UNStudio to work anywhere in the world.

Cross-disciplinary practice
Netherlands