Project
Community Design Agency
Public Housing Neighbourhood Regeneration
Mumbai, India
Streets with (new) meaning
Social infrastructure
Transforming, adapting, reusing
Image: A glimpse of the public art mural done in participation with the youth group of Govandi. The text reads "This is our home". Picture Credit: Community Design Agency
The project uses participatory placemaking to create safe, accessible and vibrant urban commons in marginalised public housing neighbourhoods.
Mumbai is home to a large number of slum dwellers - it is estimated that about fifty percent of the city's population live in slum neighbourhoods. Multiple policies, programs and missions are launched by the government every year which, instead of solving for the crisis, have led to formation of 'vertical slums'. These vertical slums are a result of treating housing solely as an infrastructure issue. There is something inherently sinister about the design and planning of these large public housing colonies that forces individuals into their designated units in a building as there are no spaces designed for people to come together. And If people can't come together, they will remain individuals living in a building as opposed to communities thriving in a neighbourhood.

The 'Public Housing Neighbourhood Regeneration' project is based in one such high density, high rise public housing project called Natwar Parekh Colony situated in eastern suburbs of Mumbai. The project was one of the many housing complexes built in the early 00s to house thousands of pavement and slum dwellers displaced due to multiple infrastructural development works undertaken by the city of Mumbai.

These housing complexes are poorly planned where bylaws and regulations were relaxed for the developers to be able to fit the maximum number of displaced families with less than 18 percent of open spaces and social infrastructure. As a result, more than 25000 people are packed into a tightly laid out grid of 61 buildings across 5 hectares. Almost 70% of the dwelling units in the neighbourhood don't have access to sunlight and ventilation which has led to an increase in Tuberculosis cases amongst the residents.

The Community Design Agency has been engaging with the residents of the neighbourhood for five years to address the inequalities in their built environment using placemaking tools. We work to create interventions that lead to the generation of public commons while addressing issues of waste management, street vending, and inclusion of youth and children into decision making about their built spaces and thus instilling a sense of ownership.
The project is also creating a new pedagogy of public participation and planning in neglected neighbourhoods, where the facilitators like Community Design Agency, along with the residents are pushing the governmental agencies to rethink and remodel their role from being an authoritative dictating policy from top-down.
Impact
In the five years of working in the neighbourhood, we have realised that space is a powerful tool to address issues of equity and equality, even small interventions like a bench put against an art wall can empower residents to reclaim commons. This project is about how buildings can become neighbourhoods by:
- Working with youth children and elderly who are often excluded from decision making.
- Demonstrate examples of reclaiming space using art and design interventions conceived in participation.
- Help form alliances with local governing bodies, politicians, civil society and the residences where both can communicate without hierarchies.
- Equip the residents with tools to manage, maintain and govern their common spaces.
- Advocacy and outreach with decision making bodies to rethink and remould their ideas of public spaces and commons.
- Use existing skills, talents and resources to create interventions that will foster ownership and pride amongst the residents.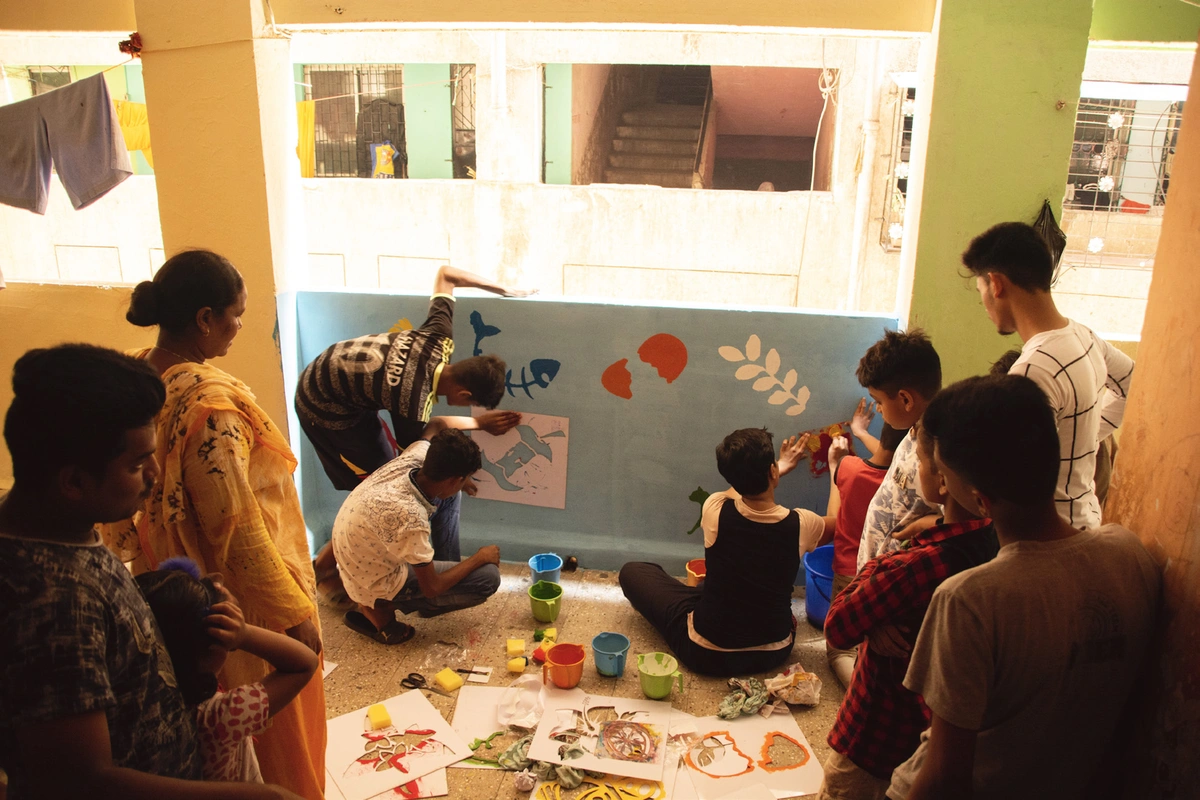 Participatory art interventions to raise awareness about waste management. You can read more about this intervention here: https://architecture.live/vertical-slums-bhawna-jaimini-natasha-sharma/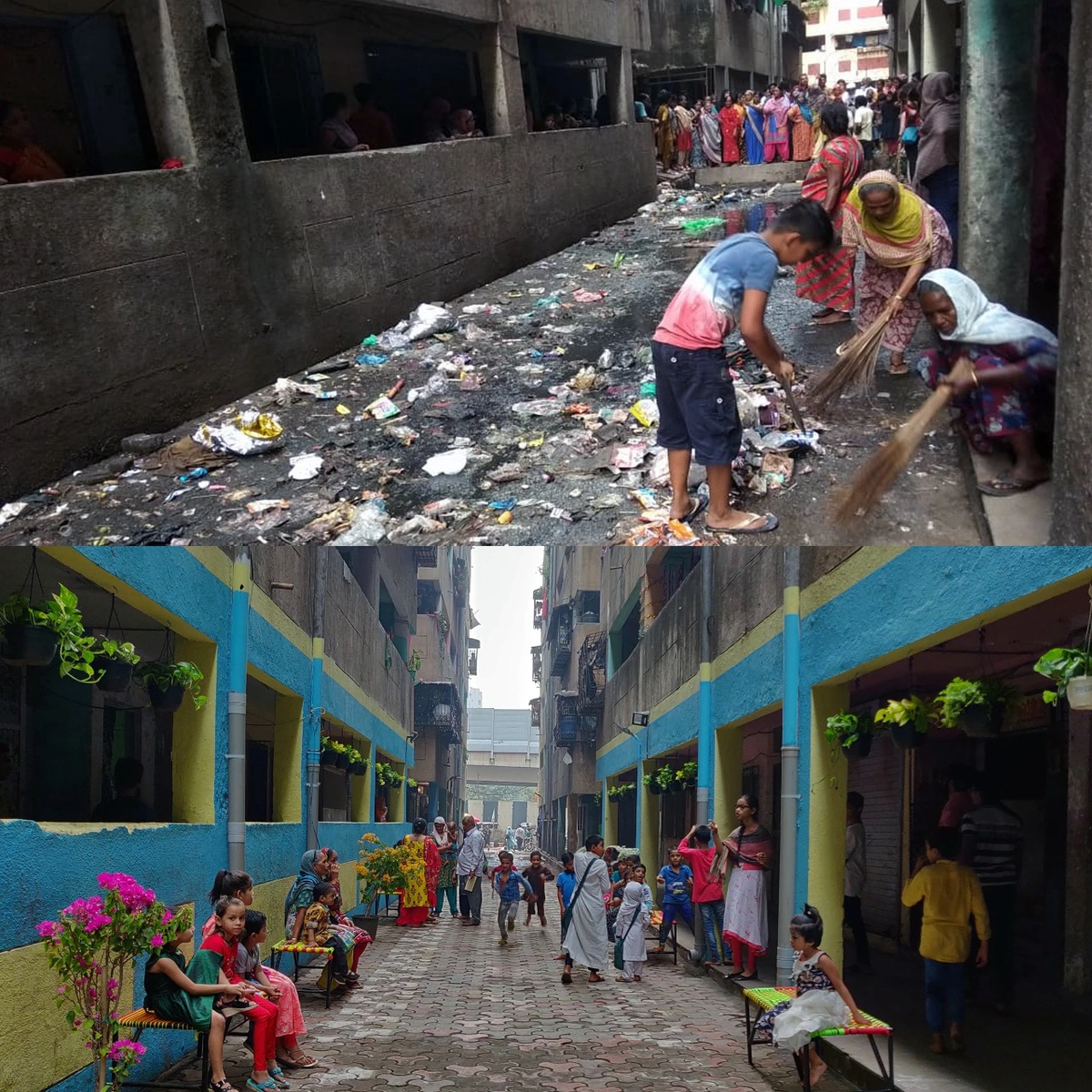 4.5 meters wide lanes between the buildings are inaccessible due to mixed waste hauled over by the residents from their balconies. Through our waste management program, one of the cleaner lanes was turned into a social space in participation with the residents.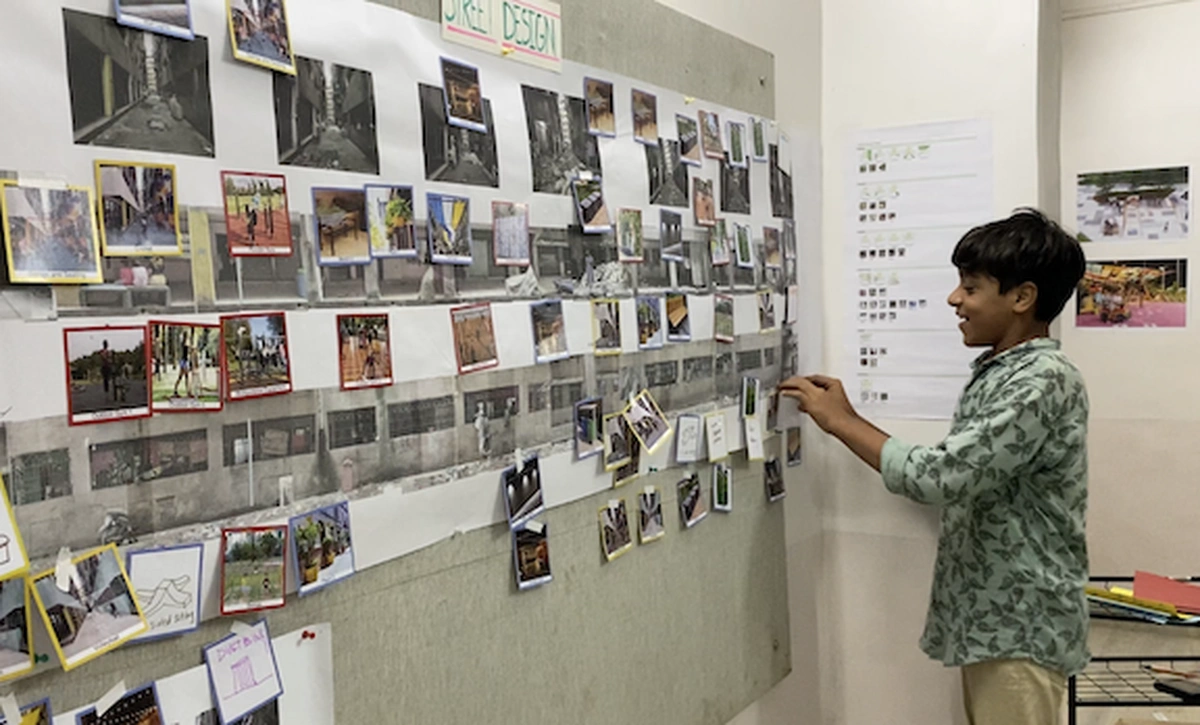 Street design workshop conducted with the youth group in the neighbourhood.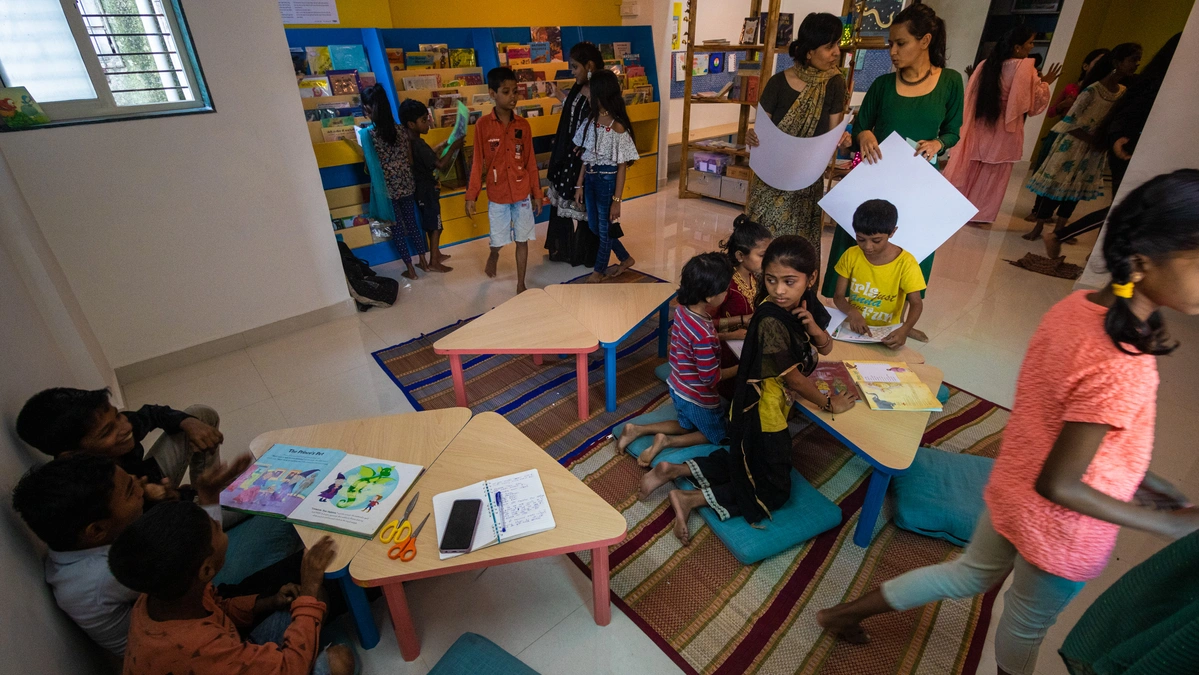 Image of a community library we designed and programmed. The library is run by the youth of the community. You can read more about the conception of the library here: https://www.teacherplus.org/kitaab-mahal-a-palace-for-joy-hope-and-reading/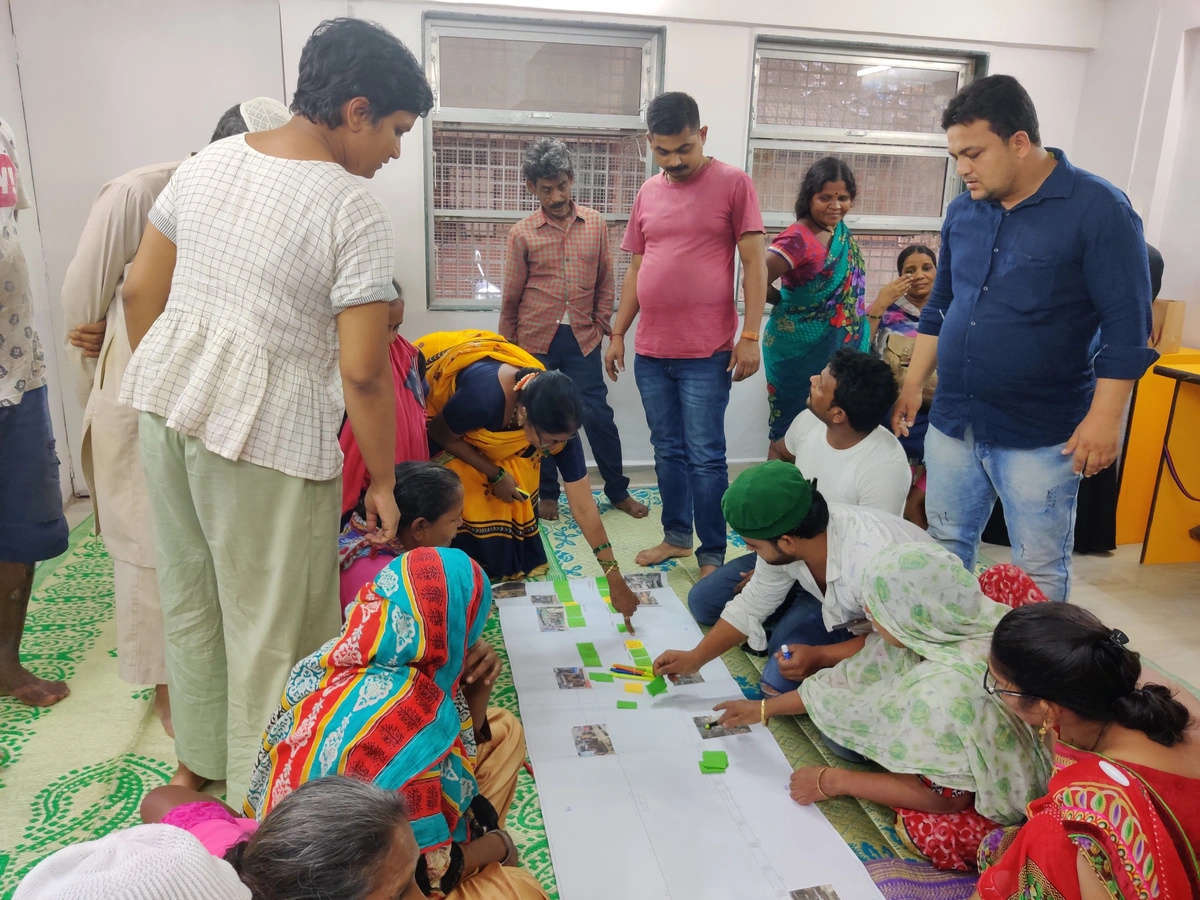 Workshop with street hawkers of the colony to organise and manage their streets with minimum conflict with other users of the space.
Community Design Agency
Community Design Agency (CDA) is an Mumbai based organisation of architects, engineers, artists, designers, community advocates, and business professionals who work alongside communities on the margins, addressing cultural and societal inequalities through the built environment. We drive social and spatial improvements through participatory planning, community-driven art and design and architecture for those in need.

- We believe in building strong relationships and trust through long-term engagement with the communities. This helps us gain an in-depth and contextual understanding of their circumstances.
- Our design process supports organic and community-led transformation by enabling and empowering community members to become decision makers while we play the role of being facilitators.
- We use design as a tool to enhance human flourishing and improve physical, social and psychological well-being.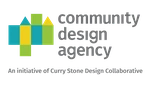 Cross-disciplinary practice
India