Youth-led Transitions
Bodø, Norway
Social infrastructure
Transforming, adapting, reusing
Rethinking processes and governance
Image: Figure: Tomas Brage / SALT lofoten AS. Photographs, left to right: Herve Abbadie; Tormod Amundsen / Biotope; Carsten Ingemann; baca.uk.com
Youth-led Transitions is an urban transformation project seeking to make degraded spaces in northern Norway more liveable, vibrant and sustainable.
The project seeks to a) involve the local youth and a variety of local stakeholders in co-creating a sustainable urban arena where measures promoting environmentally, socially and economically sustainable behaviours can be tested. B) explore innovative design and technological solutions for user-friendly arctic public spaces, including innovations around energy production, lighting, heating, shelter, co-working and remote work, social and cultural activities and civic engagement; c) experiment with nature-based solutions to re-green public space and enable it to simultaneously perform climate adaptive functions; d) develop integrated playing and sport grounds for children and young people.
SALT has already linked up to the ongoing project "Transition" within the broader Bodø 2024 programme. This project focuses on articulating initiatives at the intersection of urban and cultural development in pursue of sustainability. Youth-led Transitions will contribute to the "Transition" project by supporting and guiding a specific place-based action for youth-centred urban sustainability and innovation. As a starting point, the project´s philosophy draws on "urban acupuncture", "tactical urbanism" and similar design concepts.
The methodology guiding the project follows "Transition Management Theory", articulated through a design-based process. The role of SALT as a "Third sector" social stakeholder in this project will be to help plan, guide, and coordinate the urban design experiment, as well as facilitate its co-creation by youth actors and other incumbent social actors, including local governments and Bodø 2024 representatives. Also, SALT will play an important role in fostering reflections around and communication of the project´s activities.
A selection of youth actors will perform the central activities in this project, including leading the design, co-creation, participation and reach out activities. In this way, the traditional roles of project management by a public / private entity on the one hand, and public participation on the other, are inverted, offering a unique opportunity for social experimentation in the context of intergenerational sustainability and youth involvement in urban governance. The group of keen youth actors will be selected for their engagement and / or interest in sustainable urban design and liveability, among students in local secondary schools.
Impact
The objective of the project is to offer the local youth of northern Norway a co-creation platform to collaborate on and experiment with sustainable urban design solutions that could serve as a a physical as well as cultural meeting space as a testbed for social learning and cooperation, sustainable innovation and dissemination.
Youth-led Transitions is circumscribed to the space, time and procedural constraints of the Bodø 2024 - European Capital of Culture programme. At the same time, Youth-led Transitions aspires to be a large-scale initiative involving several municipalities in northern Norway. This aspiration reflects SALT´s broader ambition to harness the potential of the idea for both its continuous development beyond Bodø 2024 and also its upscaling and diffusion to other Norwegian and European towns and cities facing similar challenges to those faced by neighbourhoods in northern Norway.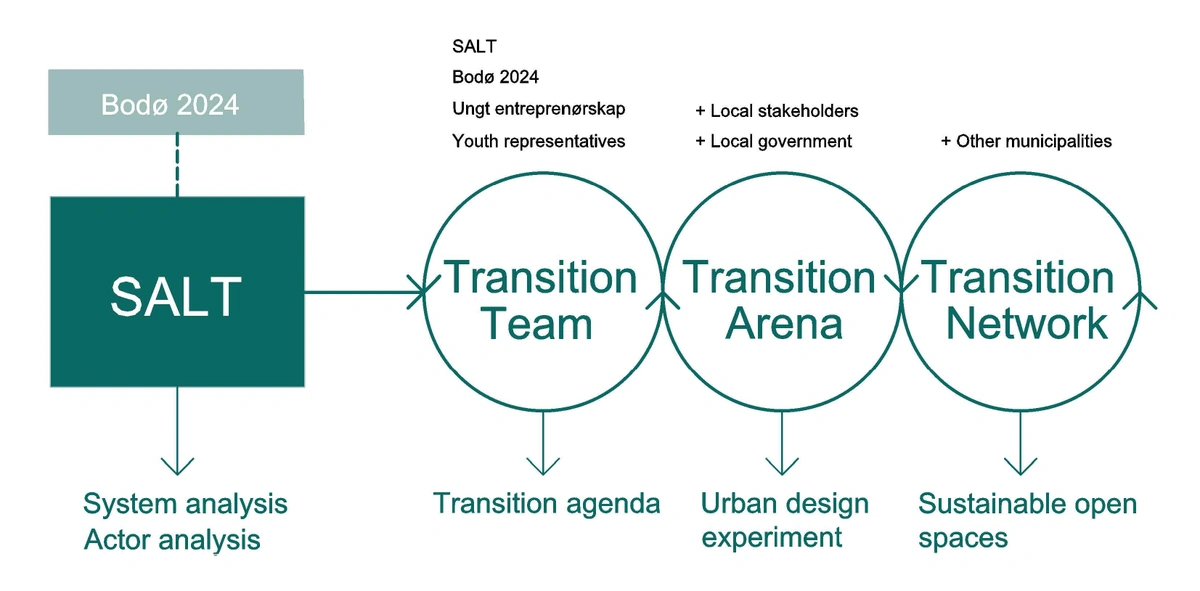 Methodology for the Youth-led Transitions project. The methodology is based on so-called Sustainability Transitions Management theory, which is an action research methodology aimed at facilitating and mediating urban sustainability transitions, in this case articulated through a design-based process.
SALT
SALT is a consultancy specialised in coastal environmental and social sustainability Our goals are to find concrete solutions to coastal challenges, to create job opportunities along the coast and to give nature a voice in society. One of our lines of work is future-oriented coastal communities, whereby we work strategically with local stakeholders in place making and local identity. SALT strives to inspire the youth in northern Norway to become the coastal innovators of the future in the coastal communities they come from.
Tomas Brage is an architect and urban planner with a background in research and practice. His interests include sustainable urban planning and design, sustainability transitions and communication. Kjersti Busch is founder and CEO of SALT. She has a background in marine biology and long experience in engaging youth in Norwegian coastal communities in sustainable development projects.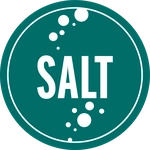 Cross-disciplinary practice
Norway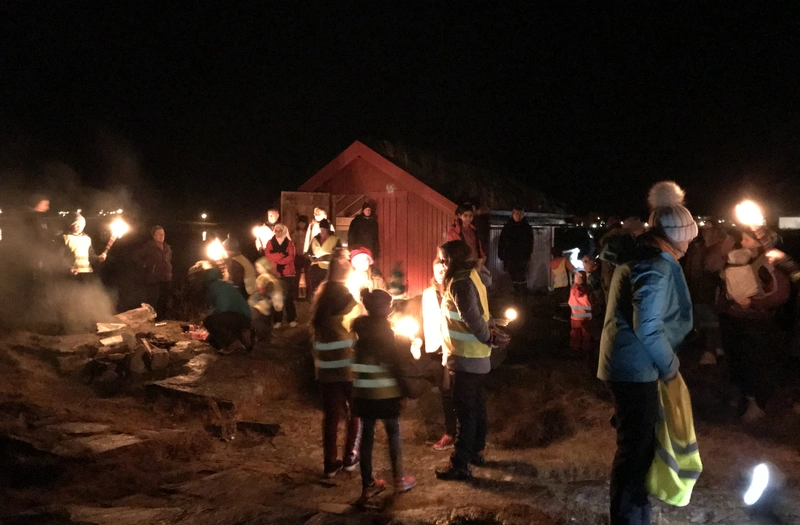 Samfunnsplan Flakstad. Community plan.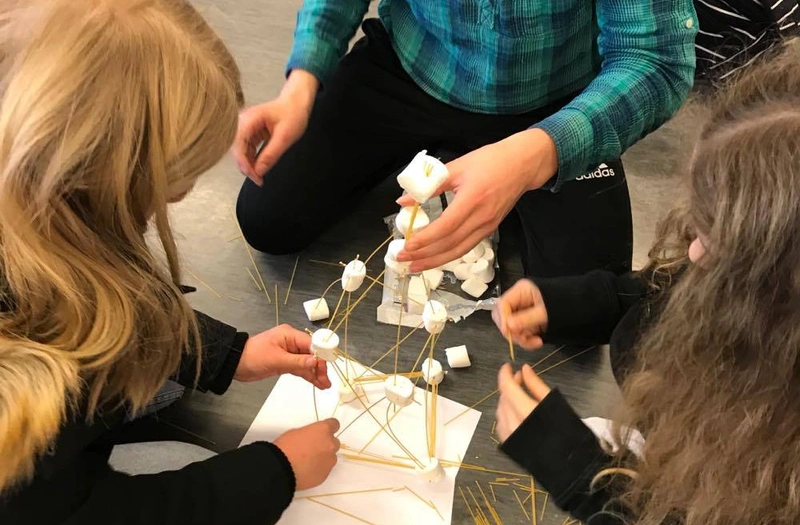 Bått:Rått:Rabalder. Active education project.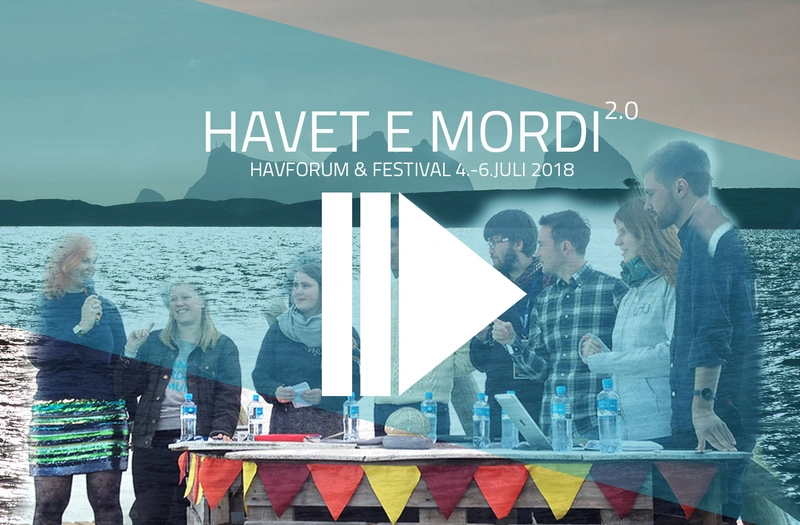 Havet er mor di. Festival and forum