Take action in your neighborhood with ACAN
Oslo, Norway
Ways of living, ways of sharing
Transforming, adapting, reusing
Naturehood – wilder and greener
Image: © ACAN Norway
ACAN is a network of individuals within built-environment professions taking action to address the climate & ecological breakdowns: learn with us!
We are in a state of climate and ecological emergency, and the construction industry + the existing built environment are major contributing factors to the crises and as such both require complete and rapid transformation. In Norway, the built environment as a whole is responsible for 17% of national emissions. The manner in which we produce, operate and renew our built environment continues to curtail biodiversity, pollute ecosystems and encourage unsustainable lifestyles.
This state of emergency calls for a new kind of professionalism: we can no longer remain secluded within our personal and professional silos. Instead we are harnessing our collective agency; as citizens with a shared professional background and a common goal, mobilising to bring about necessary changes to our industry. These actions need to start in our household and take roots in our neighbourhoods.
ACAN is about engagement of individuals into collective action. For the Triennale we propose to organise a low-cost, low-impact to the planet exhibition on ways of engaging as individuals into collective actions showcasing the impact of ACAN in neighbourhoods, as well as a serie of workshops to co-develop activists climate toolkit for our neighbourhoods. The exhibition will focus on the campaigns Household Declare, Insulate Britain and Retrofit.
Workshops:
Oslo 2030: an utopian workshop about how the neighbourhoods would look like in an ideal future, imagining we communalise all the empty flats, institutions buildings and offices spaces in Oslo and think about different ways of living in these unoccupied spaces /w Reduser Husleia. The workshop will focus on mapping the empty spaces in the city and a reflexion of their potential new use through storytelling.
Should we build at all? a creative workshop around Kroloftet and its impact in its neighbourhood Etterstad w/Kroloftet. During the workshop, participants will visit Kroloftet and see how grassroots initiatives can facilitate the transformation and activation of under-used buildings and galvanize neighborhoods around local and sustainable practices.
Outlaw territories: Oslo is missing non-commercial places and places to experiment with materials and regulation such as Svartlamoen in Trondheim. During this workshop participants will experiment with local ecological/recycled materials. We'll create a 1:1 scale booth /w Bellastock
Alternatively we propose to organise an open event about ways of engaging in our profession.
Impact
Our profession has a big responsibility to cary, at a time of 418.08 ppm in the atmosphere. By organising we can have an impact, and our exhibition and workshops are focusing on empowerment, to give any inhabitants the tools to defend its naturehood, its existing buildings, develop its own rules and ways of organising. We believe that together we can create more inclusive neighbourhoods with the right tools. It is more than urgent to develop our resiliency as well as stopping our negative impacts on our environment. The impact of our community is growing, and people can learn from our methods and join the movements to develop it in their local communities, its open!
As a network of individuals, ACAN directs personal expertise and efforts towards systemic change in architecture and the wider construction industry. ACAN operates without commercial affiliations, allowing us to act at pace and without conflicts of interest.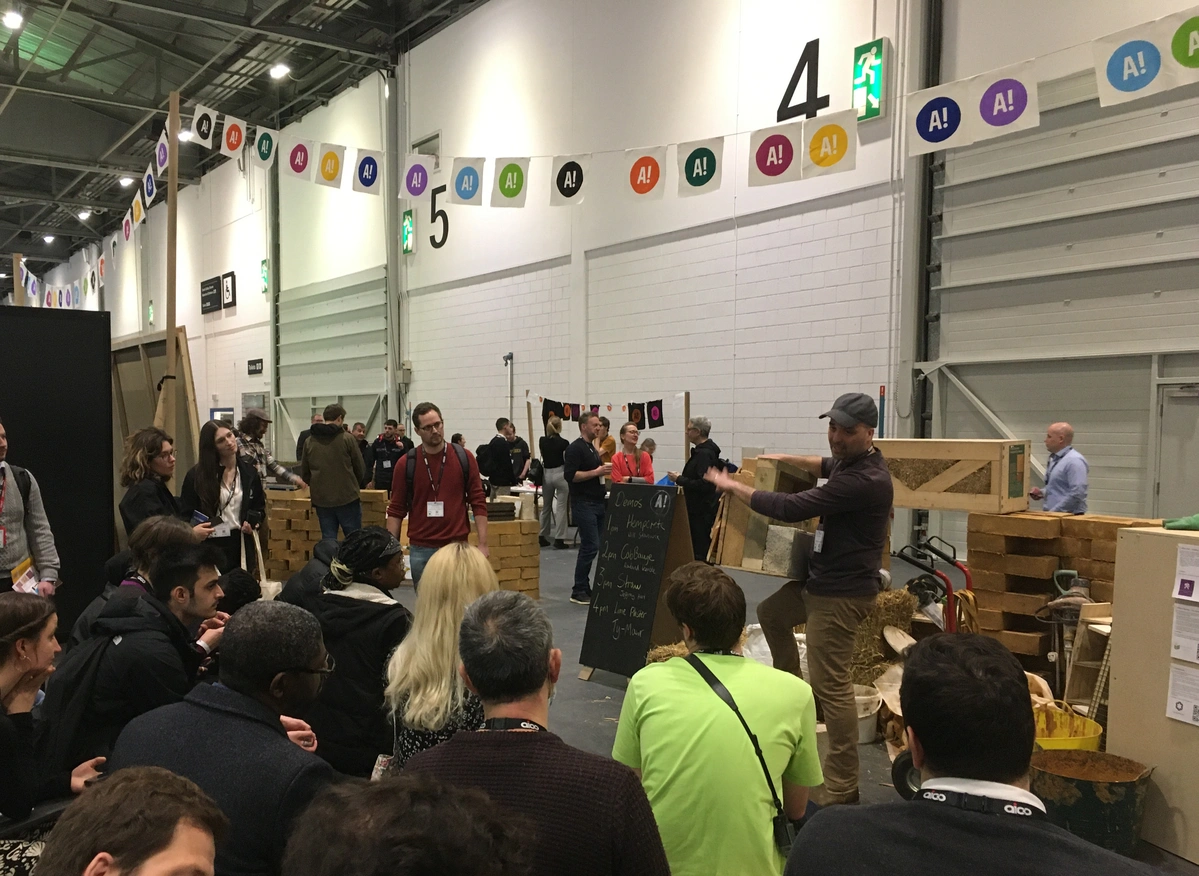 ACAN at FutureBuild 2022, workshop around ecological materials © Janna Laan Lomas
Open Meeting number 02 ACANUK - Open meetings are important moments to welcome new members and organise © Keith Van Loen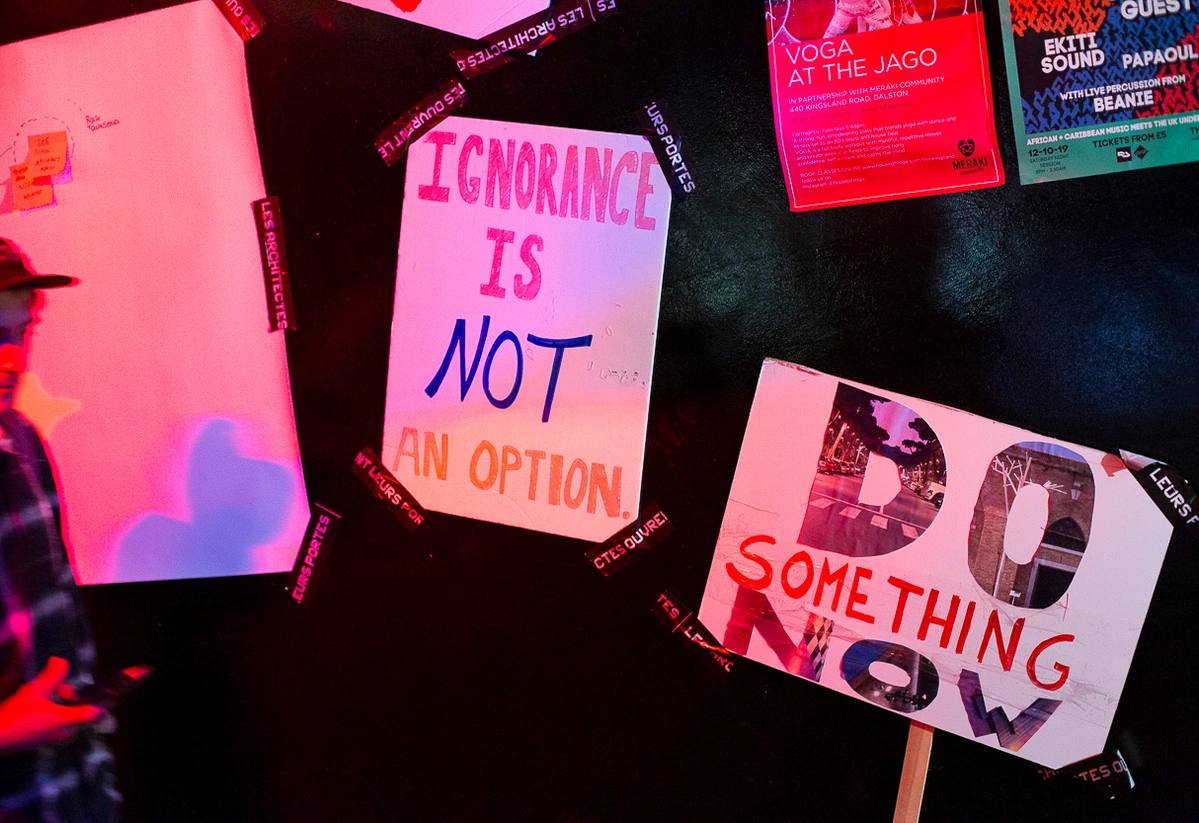 ACAN Launch Party was inviting people to get involved with the network in whatever way they can. © Keith Van Loen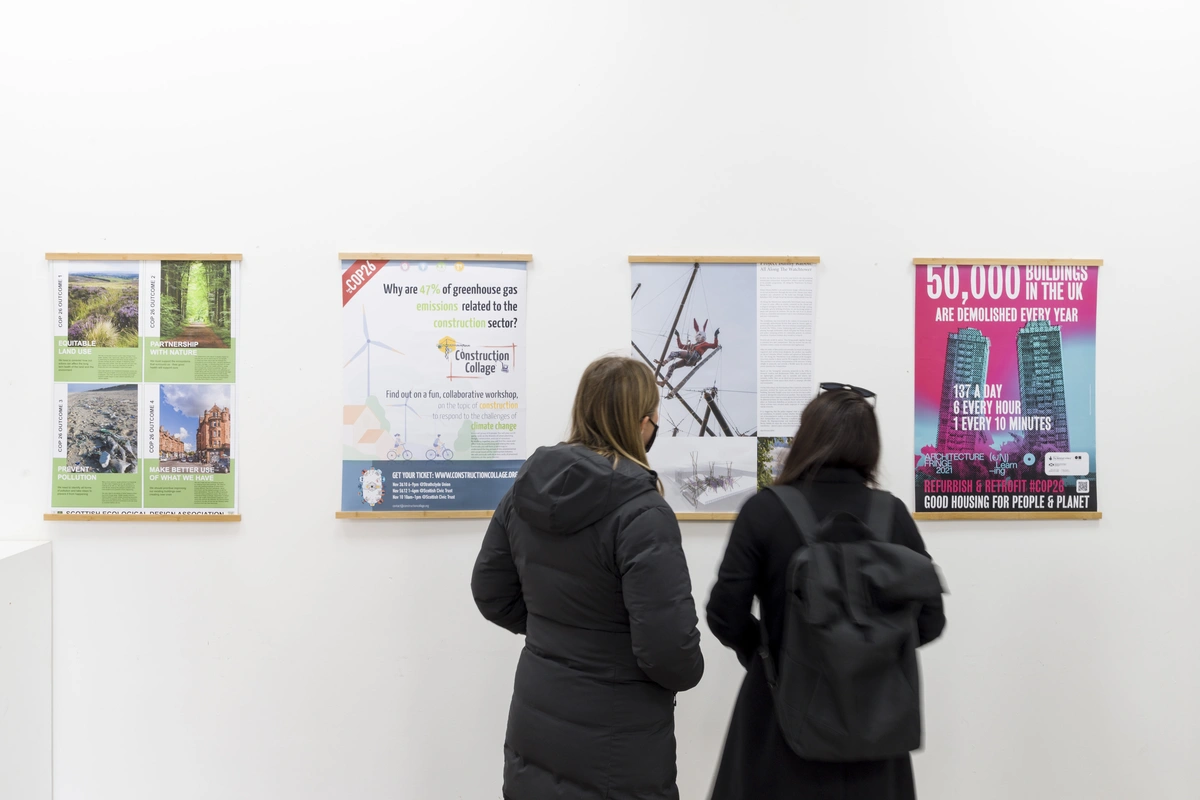 COP26 exhibition at the New Glasgow Society, where people could read about what ACAN is all about and the actions planned by our working and intl groups to make a greener and better-built environment & construction industry. © Pablo Llopis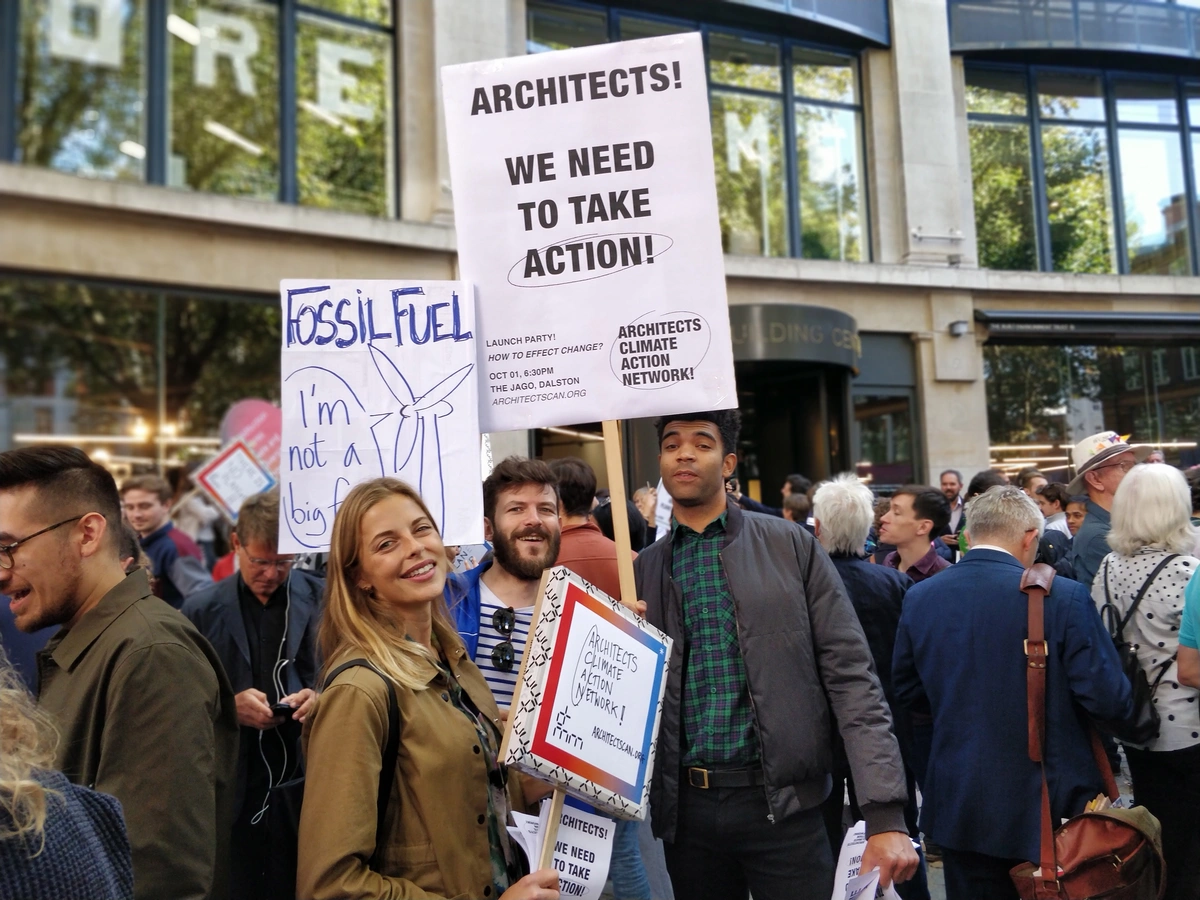 ACAN Global Climate Strike September 19, 2019. ACAN was formed out of protest and it's a vital part of democracy and the fight for climate justice. © Joe Giddings
ACAN
ACAN is an international network of individuals within architecture and related built environment professions taking action to address the twin crises of climate and ecological breakdown.
ACAN exists to address the way our built environment is made, operated and renewed in response to the climate emergency. As a network of individuals, we channel personal energy, expertise and action towards a common goal - the systemic change of our profession and the construction industry as a whole. We see this as a matter of urgency.

Our mission is to mobilise a new movement of professional activists towards this goal by building an open, supportive and inclusive organisation. ACAN empowers individuals to proactively seek change and facilitates collective effort through a shared platform built on collaboration.
ACAN Norway was started in 2021, bli med!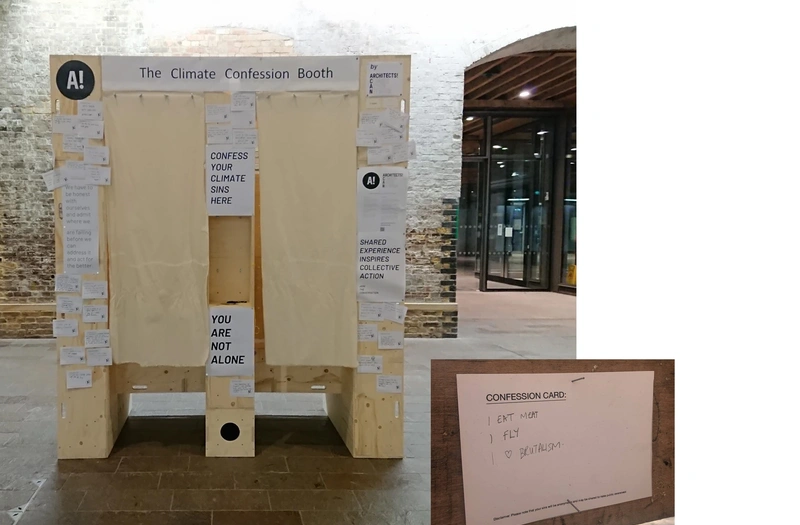 Climate booth confessional, read more about it here: https://www.architectscan.org/post/acan-climate-confession-booth-carnival-of-crisis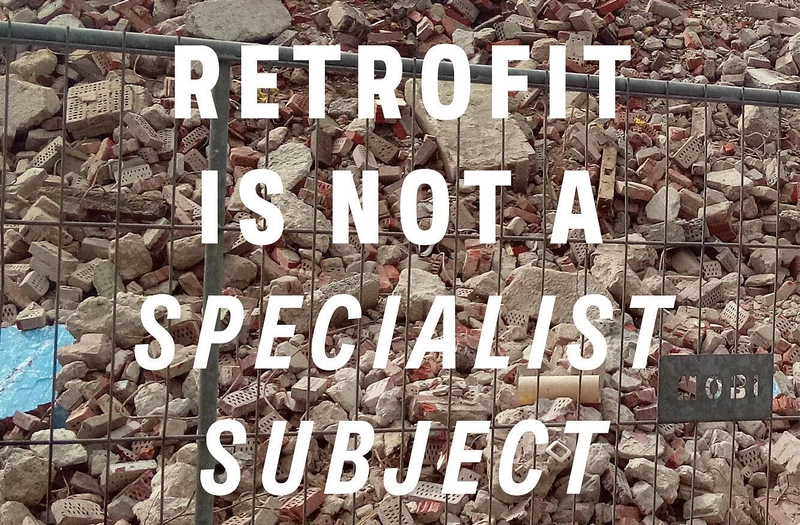 Retrofit campaign, read more about it here: https://www.architectscan.org/embodiedcarbon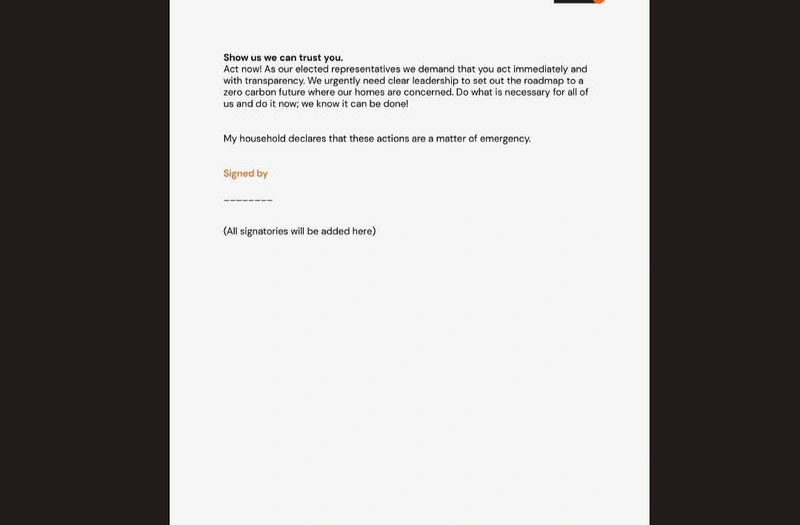 Household declare, read more about it here: https://www.householdsdeclare.org