Practice
Urban Foxes & The AUA European team
The Academy for Urban Action
Brussels, Belgium
Social infrastructure
Transforming, adapting, reusing
Rethinking processes and governance
Image: Academy for Urban Action: AUA logo, that was co-created by the youngsters in three creative sessions with the Belgo-Norwegian artist Muga (Fuseki)
AUA is an experimental, participatory youth project on the cross section of urban pedagogy, sustainability education, action research & placemaking
What if we could form a bridge between young people and policy, young people and academia, young people and the city? With the establishment of the Academy of Urban Action, founded in Brussels and currently implemented in Oslo, Palermo and Berlin, in collaboration with the VUB, the Brussels Univeristy, we want to give young people (between 16 and 26 years old) with different backgrounds, an (informed) voice in the city. Immerse them in a bath of urban themes in an active, challenging and enjoyable way. We start from the young people and their talents, from their own neighborhoods and context in which they move. Together with them (in collaboration with experts, local residents, coach, policymakers) experiment and work on a better & inclusive city. Through positive action in the urban field and public space, through the development of creative output and constructive urban interventions. The AUA will be an urban lab & do-tank that - based on experience pedagogy, sustainability education and action-research creates an urban lab where young people learn informally, act positively and claim their place in the public space and policy-making. What if young people could help decide what their city would look like? Our main goal is to support and educate young people into informed urban citizens by drawing on their own talents and creativity, and instigating positive urban action. Making them co-responsible for their own learning process and the collectively set objectives. We want to work with them to build a bridge between young people (and their context) to other domains such as academia and policy. And thus, through positive action in their own city, give them a voice and an active role in the public space and city-making. Reflection in Action. A critical, innovative, urban do-tank full. The project aims to have an impact on a wide range of actors and sectors, opening the doors of the urban realm to people often not involved in urban themes and/or enrolled in urban studies and architecture courses.
Impact
By informing, involving and empowering young people in urban & sustainability matters, we strive to offer the youth a seat at the table. More than 25% of the European population consists of young people under the age of 30. However, this group is rarely informed about, let alone involved in, these themes. It creates a lack of "ownership" due to a lack of identification with their city, which makes it almost impossible for any kind of civic spirit to flourish. In turn, the adults indicated that despite all the initiatives from the universities, academic knowledge about urban themes does not sufficiently trickle down to the citizens, let alone to the young people. Policymakers & professionals mentioned the lack of tools, methodologies available to work with young people in this field. We aim for an impact on the youngsters and the city, but also on the academic, professional and policymaking world. By campaigning, direct action & co-creation of non-formal educational tools.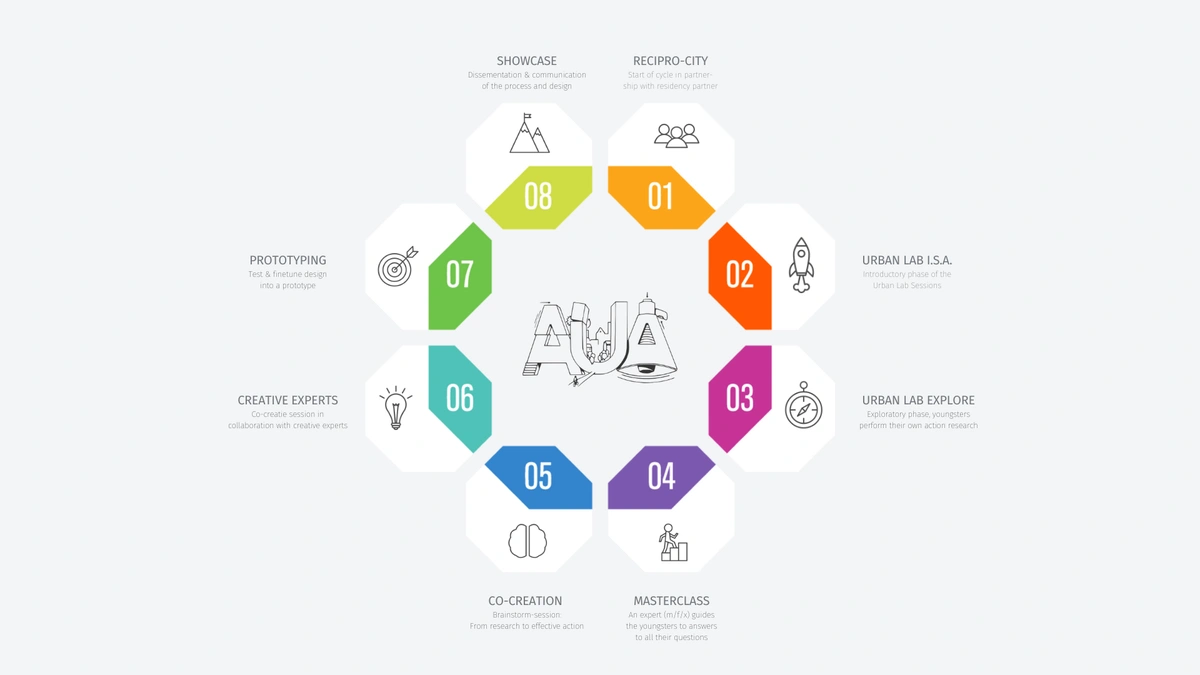 The Pedagogical Cycle of the Academy for Urban Action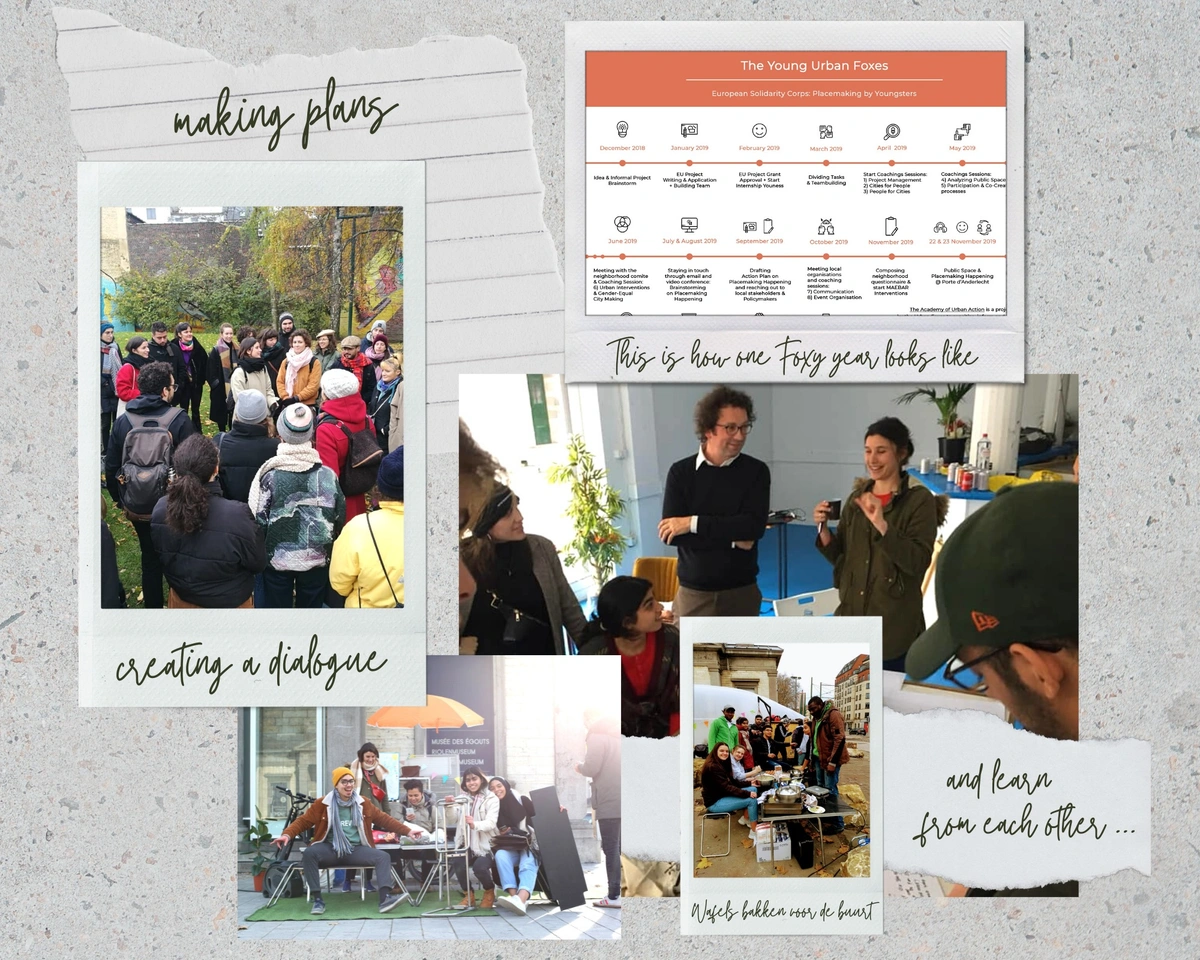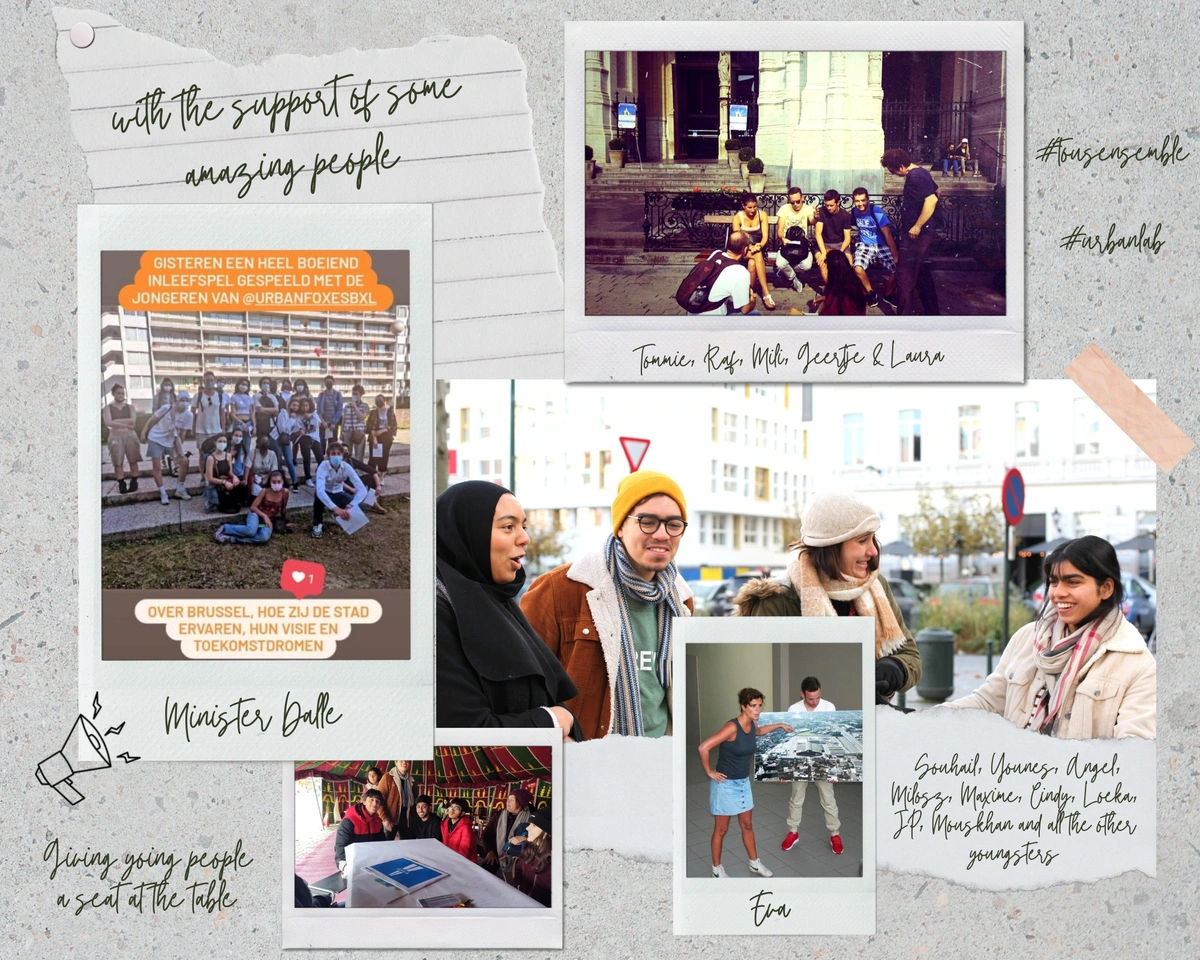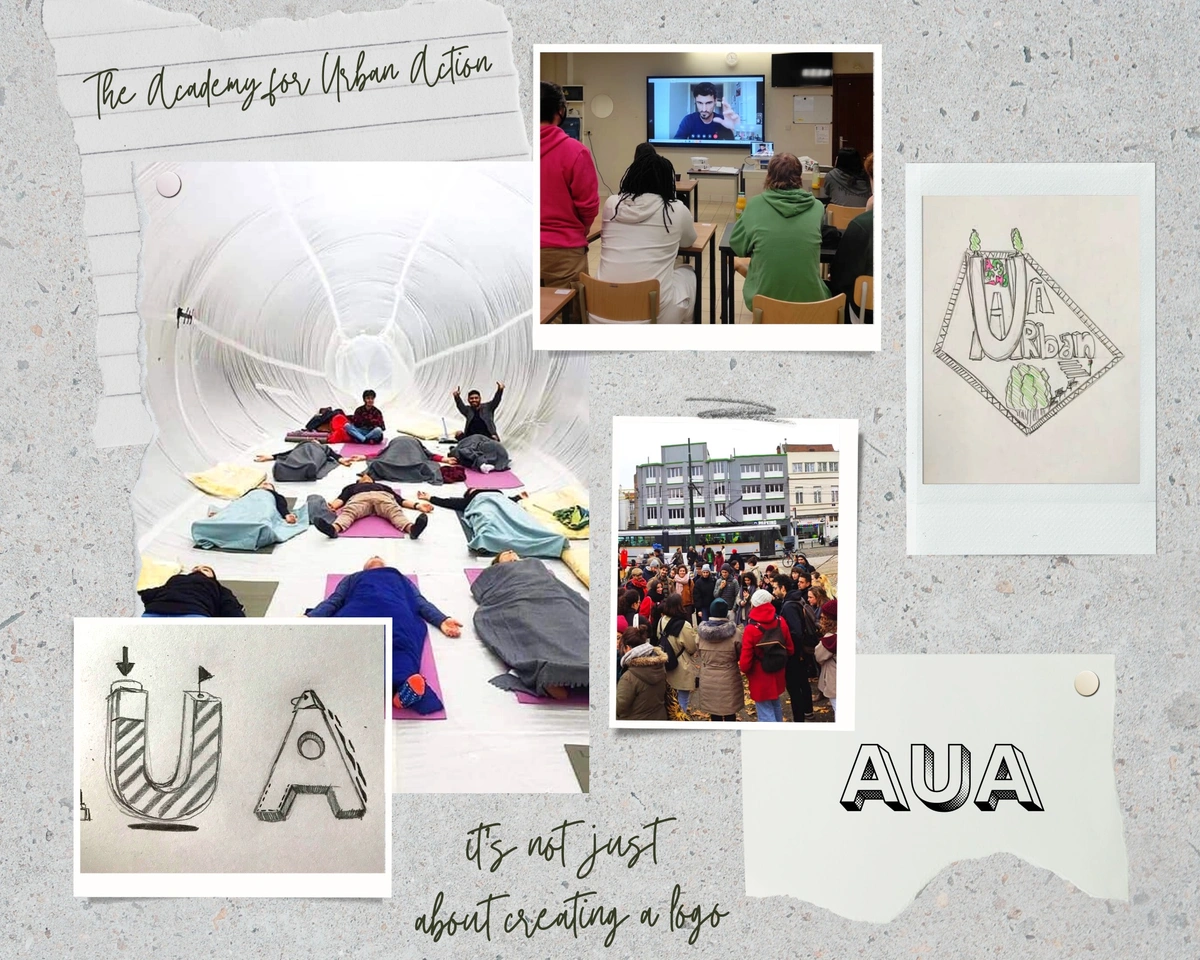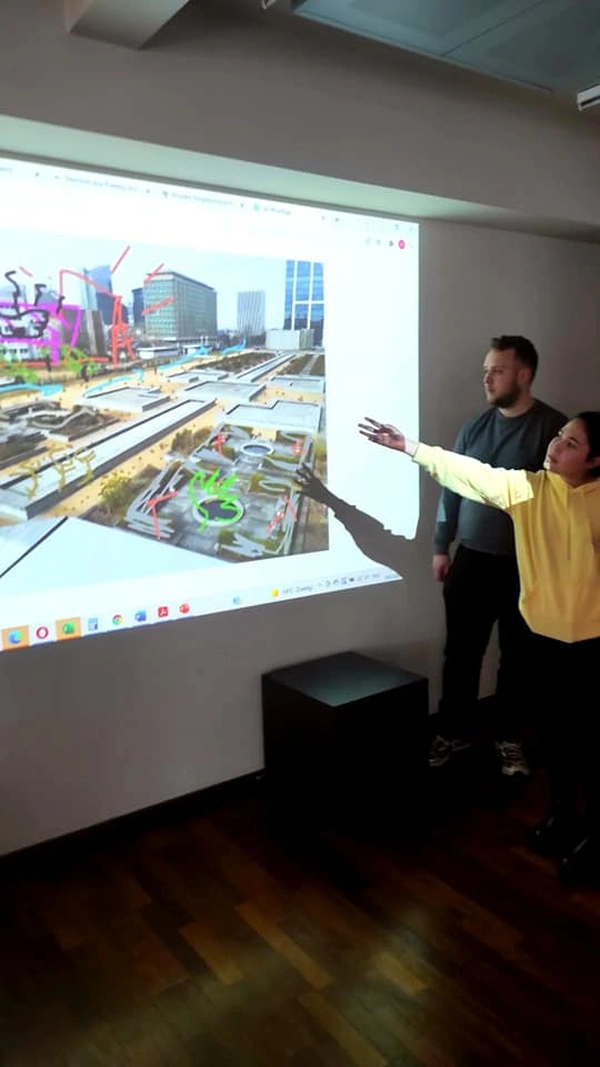 Urban Foxes & The AUA European team
Through an international cooperation project, three partners are implimenting the blueprint of the AUA in their local context.
Urban Foxes, Brussels, works on the cross-section of placemaking, participatory citymaking, sustainability education and youth work. Experts in capacity building and non-formal education through the development of tools and urban design/placemaking labs for both youth and adults.
Nabolagshager, Oslo, is a think-and-do tank working on social aspects of sustainable, urban development. We run a youth program called Oslo Living Lab exploring and creating green jobs of the future by co-creating solutions to problems they identify and analyze.
Sguardi Urbani, Palermo, is promoting urban sustainability and to foster citizen participation as an instrument of territorial development. In order to achieve this goal we use tools spanning from action-research, participative workshops and the experimentation of alternative practices of intervention on the territory.
Cross-disciplinary practice
Belgium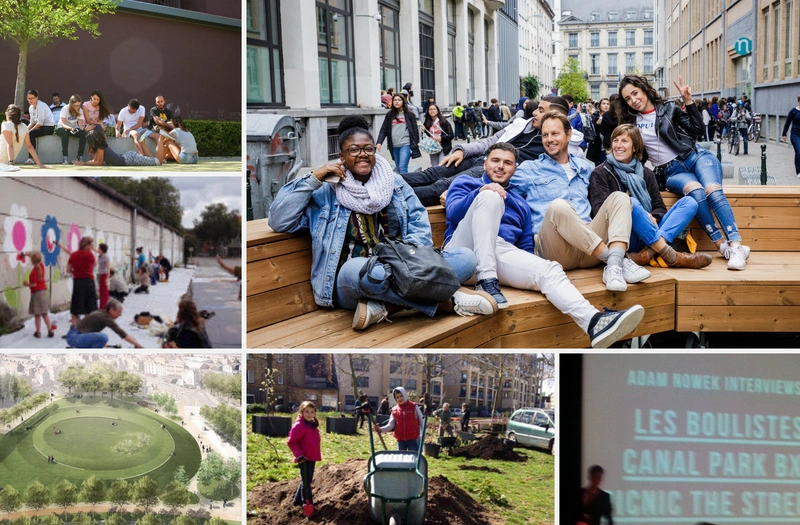 From succesful urban activism, pushing a new park on the agenda, to the co-creation of modular urban furniture.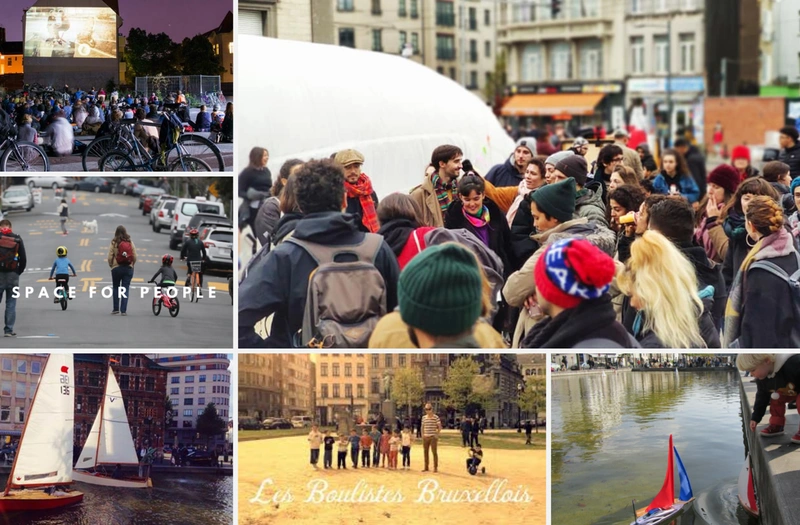 From urban interventions, such as a mobile cinema powered by cycling, to poetic and playful placemaking interventions. Also focussing on gender-equal city making (feminist walk).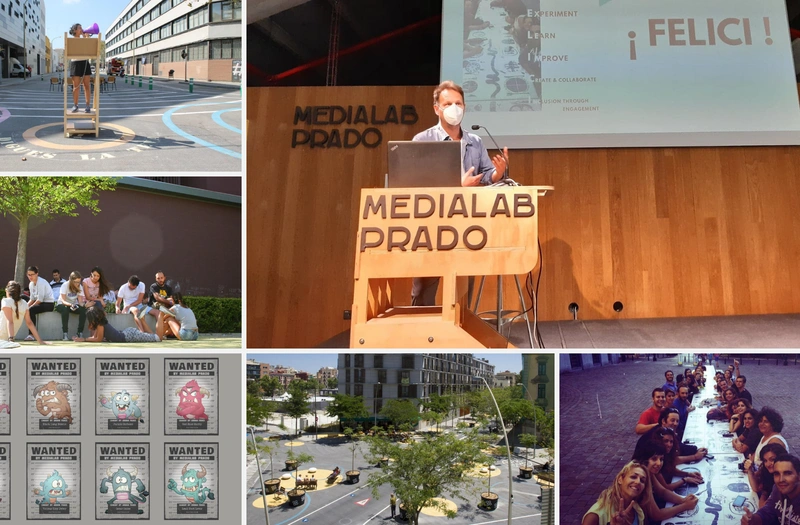 Informing, sensitizing and collaborative citymaking through consultancy, lectures and the co-creation of non-formal educational tools such as the Monster Air Pollution Game, A participation guide for the Barcelona Superblocks, Erasmus+ Urban Design Labs on Placemaking and Liveable Cities.