Practice
Julian Hallen Eriksen
Wonderground
Oslo, Norway
Public plays
Ways of living, ways of sharing
Transforming, adapting, reusing
Image: Eytor Sigurbergsson (main image) & Oda Berby (smaller image)
Design studio focused on elements of wonder and play in public space. Exploring alternative playgrounds based on toy sharing..
Conventional playgrounds offer little variation and surprise for something considered to have great social and artistic potential in the city. Are these spaces becoming more about convenience than meaningful experience, and more about physical activity than stimulating the imagination?
Public space could play a big role in maintaining our sense of wonder. Spaces we move through daily should not only be practical, but also exciting; ever-changing, mysterious and colorful. In addition to accessible buttons to help us across the road, there should be hidden buttons to give us something to wonder about.
Wonderground explores the use of shared toys as a key element in a new type of playground. The pop-up installation Bybilbanen consists of 70 metres of flexible track and hundreds of small diecast toy cars to share. Product designer Julian Hallen Eriksen put up the first of these installations in 2018 and have since been part of around 15 different public events, studying first hand the use of a high quality toy in a public context. This nomadic project not only proved new ways of using a familiar toy, but also new ways of using the existing elements of the city. Tracks would run along walls, under benches and through vegetation, creating temporary playgrounds in overlooked places and sometimes mundane surroundings. Children and parents contributed with ideas, and through collective creativity places transformed throughout a day.
The next question was how to combine this added toy-element with something permanent like a regular playground. What if you could go to a specific place and find an abundance of toys to play with for free? To explore this, Julian and architect, Isak Grimstad, built Vollebekk Grand Prix in 2021; two toy car track installations made from heavy duty, recycled materials. These were part of a temporary plaza in a neighbourhood under construction; a meeting place and an arena for testing out ideas. An old propane storage unit became a low fidelity "sharing garage" for the toy cars, which were available for anyone to use. Some parents reported being dragged down to the plaza on a regular basis to play with the cars.
The driving force for submitting to Neighbourhood Index is to demonstrate the larger potential of this concept. Swap out asphalt and toy cars for ponds and toy boats, or park forests and animal figures, or hilltops and kites. It might be a way to activate almost any place in unique and sustainable ways.
Impact
Publically available play experiences and shared toys should, in an including and sustainable society, be superior to those that can be bought privately. Firstly, because it can reduce social differences, and help lower consumption. Secondly, because a lot of the toys sold are underwhelmingly bad quality, not merely in terms of material quality, but also in designed play value. This, combined with tight time schedules, video games and iPads, as well as small living spaces, makes for rather poor conditions for really engaging play experiences. While global toy sales steadily increase, it is fair to believe that kids spend less time with toys in their everyday life, and stop playing with toys at a younger age, than before.
In the same way we need more than just action movies in the cinema, we need an array of different playgrounds to cater to different personalities and interests. Wonderground aims to aid and inspire other city developers in this conversation.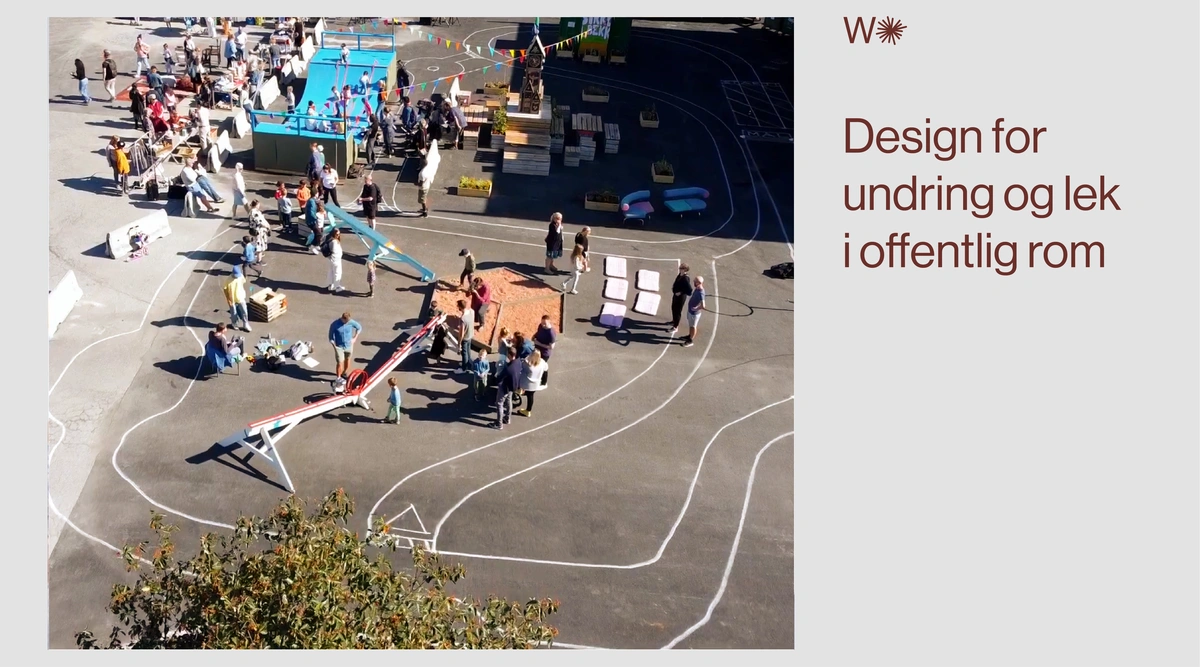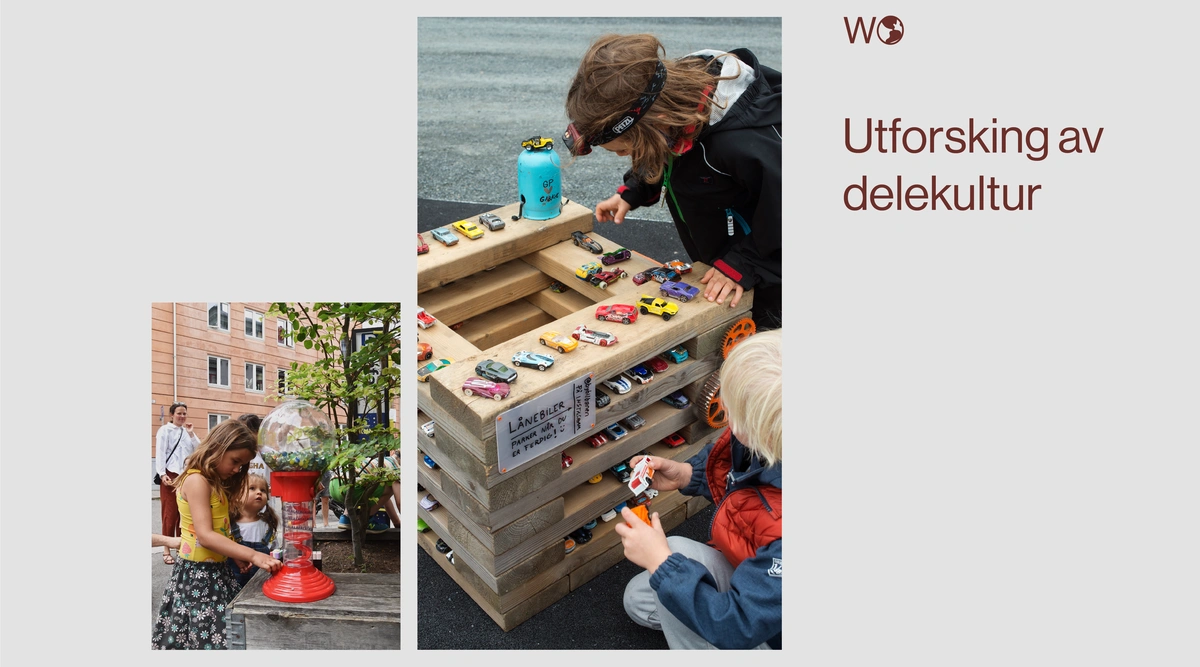 Julian Hallen Eriksen
- Julian Hallen Eriksen, product designer and prime mover. Started Wonderground in 2021 to further explore themes from the masters thesis about alternative playgrounds.
Contributors who have been involved and / or will be part of the team going forward are:
- Isak Grimstad, architect.
- Tessa van der Staak, aka. The Climate Anthropologist.
- Pådriv: connecting stakeholders from different disciplines in sustainable city development projects.
- Byboks: develops self-service sharing boxes unlockable from a phone.