Project
Irena Bakić + Iva Jelinčić + Mirna Udovčić
soft buffers
Nin, Croatia
Streets with (new) meaning
Ways of living, ways of sharing
Naturehood – wilder and greener
Image: Irena Bakić, Iva Jelinčić, Mirna Udovčić
The project tries to reinforce the existing condition of a small neihborhood by gently framing the space and finding beauty throughout it.
- four places -
at first, there was a feeling of familiarity. the communities that we saw were okay - they didn't need much help. we felt the instinct to bring them closer and envelop them, so they could become what they are: comfortable places.
four entities exist together, each with its own character, linked both with old and new dependencies. there's the old town of nin, an island, productively coexisting with the saltworks for centuries. next to it, an ordinary settlement of ždrijac with some ordinary coastal troubles. a bit away from everything else, there's the brickyard, a lonely monument to a past life. we saw these places and their connections as something to observe, reinforce, modify.
the systems exist within their frames - some existing, some proposed - which emphasize the identity of a place.
the island of nin and the saltworks already possess that kind of particularity; they've been building it for a very long time. nin, with its protective walls and compact nature, projects an image of a place. the same can be said of the saltworks: an ancient grid is reassuring.
the brick factory, an artifact of past productivity, lost its purpose as a place that sustains the community. in spite of being an important toponym, it seems like it became a lonesome building, and we felt like it needed a new chance. the new landscape softly surrounds the building, making it feel a part of something again: the wetland is a system that serves the residents, and it gives the brickyard an opportunity to become a vital part of that process.
ždrijac, as a typical coastal suburb, struggles with representation and identity. because of that, it was crucial to see how it can be validated in its existing state. we were interested in seeing the values of the place and exploring its potential. the neighborhood finds itself inside a constructed forest, protected but free. inside, densification occurs, in an attempt to re-establish closeness in ždrijac.
the two ordered pairs establish new cycles and landscapes, but ultimately perpetuate everyday life in nin.
Impact
The project deals with a settlement that is like so many others on the coast of Adriatic sea: regarded as unsightly by the general public (due to lack of urban planning and less-then-desirable looks), but full of life and people.
The proposal argues that there is genuine optimism for the future of these towns (and built spaces in general). By loving the existing state of things, instead of constantly trying to fix it, we start to recognize the establihed patterns of places in question. Throughout this process, we see and learn and adapt our plans. Instead of analyzing them, we meet them.
We seek beauty in these places.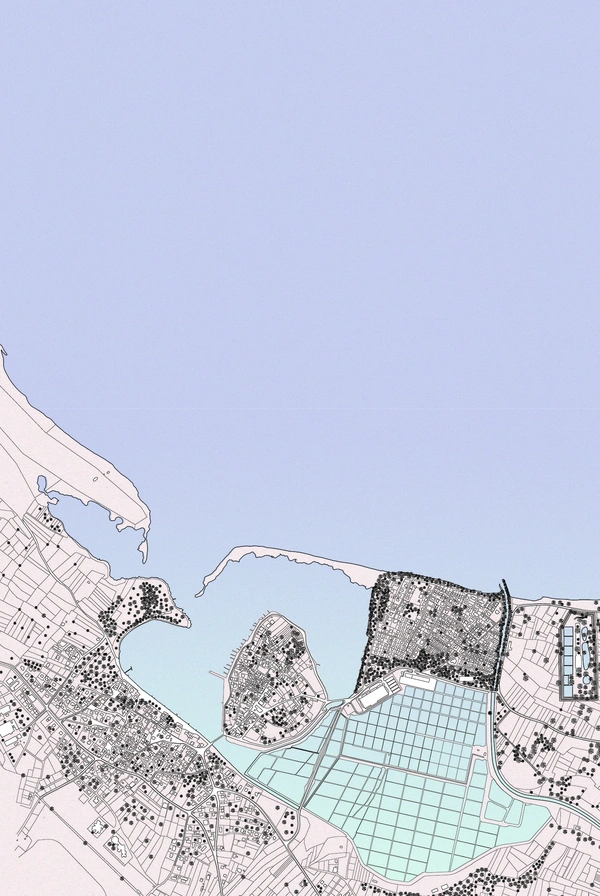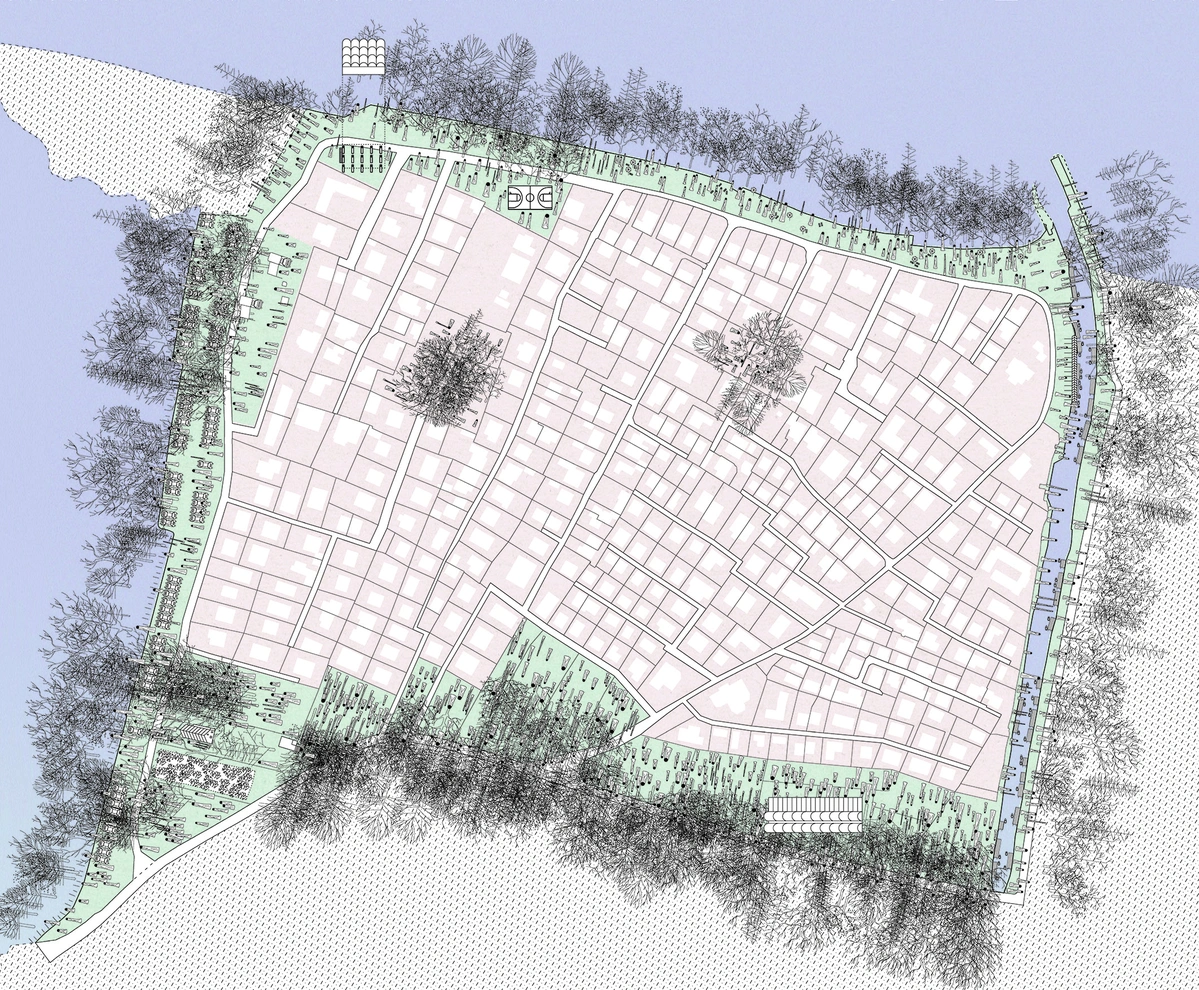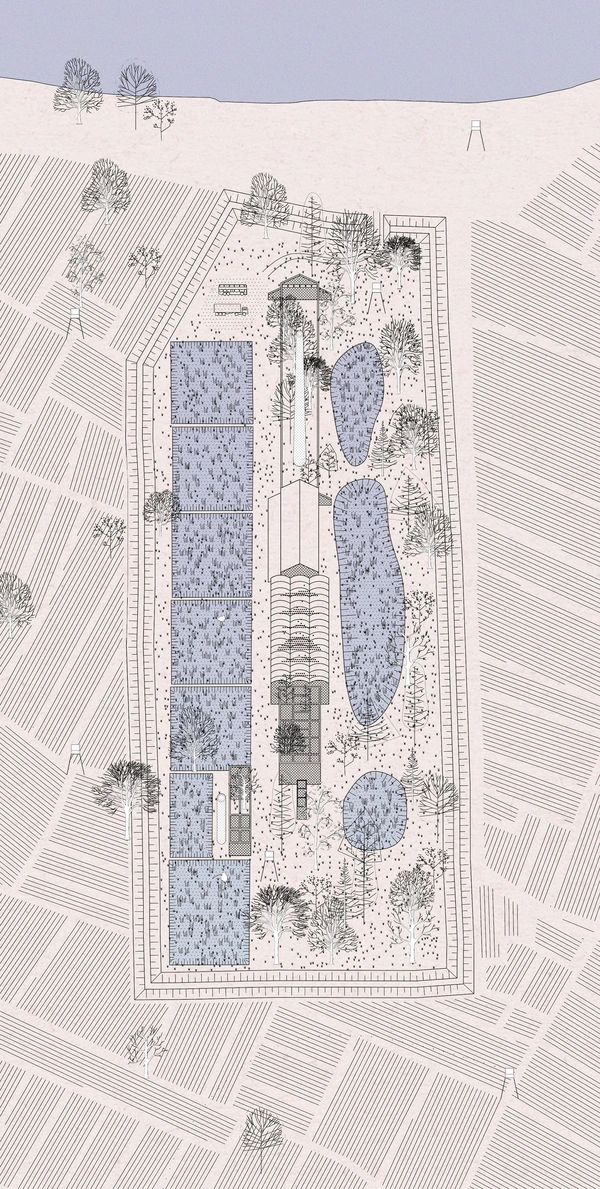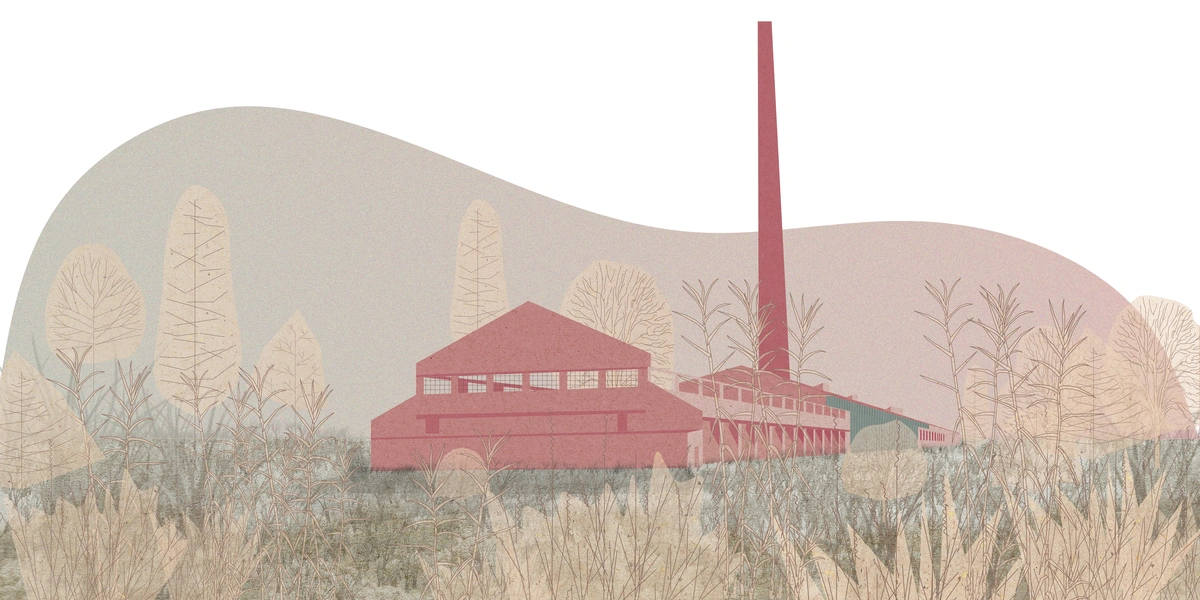 Irena Bakić + Iva Jelinčić + Mirna Udovčić
We formed the team as architecture school colleagues, as we've collaborated in various ways during our school years. Initially, there were a few more people planning to join the team, but the three of us remained. Other than this, we sometimes work together but not in any kind of formal way.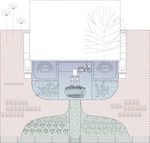 Architectural practice
Croatia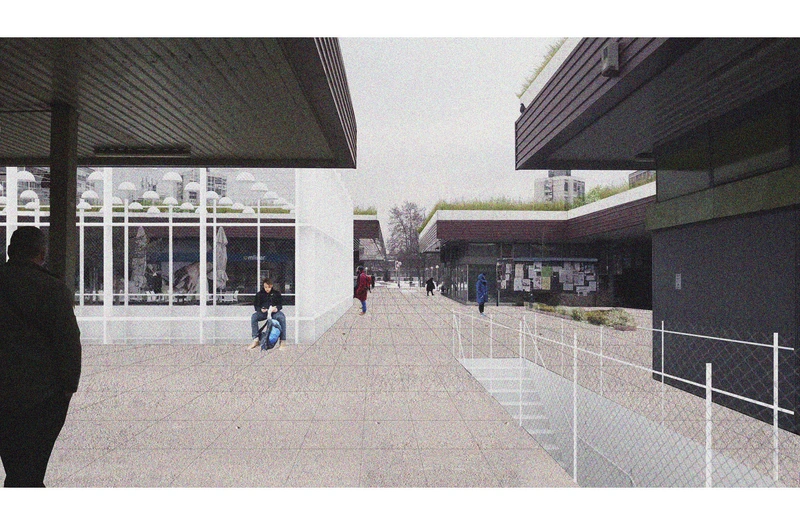 rehabilitation of shopping center zapruđe, zagreb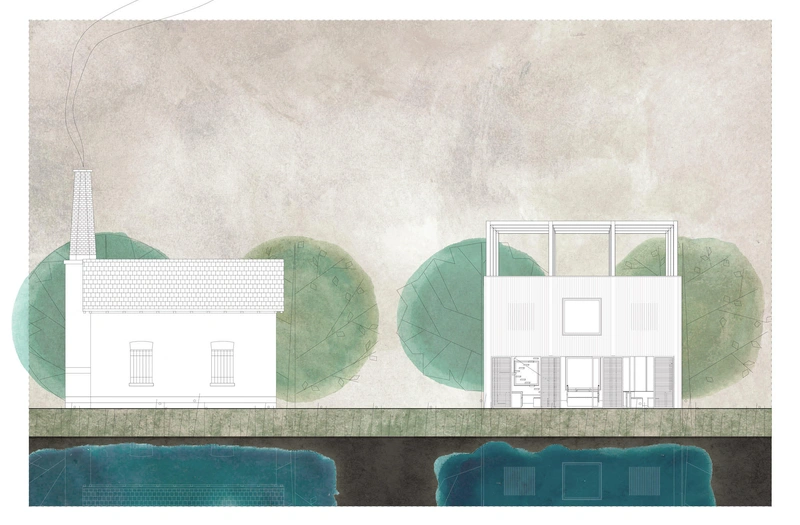 vaška family estate, roč, istria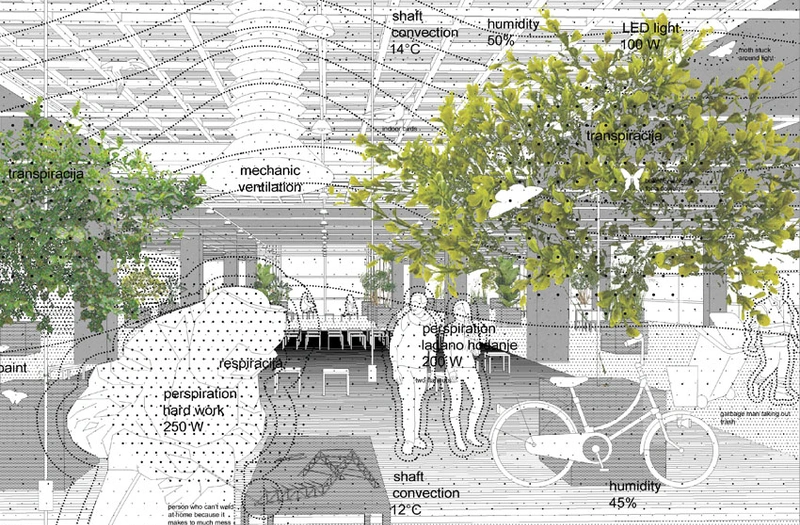 revitalisation of the cultural center in dubrava, zagreb