Rye Lane Revisited: A South London Plan
London, United Kingdom
Social infrastructure
Ways of living, ways of sharing
Rethinking processes and governance
Image: Rye Lane Potato Plan
A research pamphlet evaluating the under valued success of South London's urban mutualism and establishing alternatives for neighbouring development
Why do London's new neighbourhoods fail? and why do they all feel the same? In order to generate an alternative to the sterile homogeny of the proposed masterplan for the redevelopment of south east London's Old Kent Road we must better understand the successes of its diverse, messy, vibrant neighbours Peckham and Deptford. These two neighbourhoods sandwich the new development zone and boast some of the culturally richest and most diverse intersections of communities in the city. What lessons can be learned from the under valued success of these neighbourhoods and how can we apply them to future development?
Through a series of research drawings and writing that directly reference Patrick Abercrombie's "Social and Functional Analysis" drawings that went on to form the "The Greater London Plan" we seek to better understand and answer these questions.
The main body of work will be a series of Ambercrobie style "egg plans" using the striking and clear graphics to record the symbiotic intersection of uses as each neighbourhood finds new and innovative ways to divide, dissect and share space. Creating what the LSE 's Suzi Hall calls "hot desk urbanism" where people require slivers of space and slivers of time to actively participate in the making and shaping of the city.
Without these collaborations of land use many are excluded from the economy and are pressured to leave neighbourhoods while new neighbourhoods are not designed with these principles in mind as they favour an abstract uniformity for spacial organisation that favours only a limited number of commercial and social uses.
The drawings act both as analysis and celebration of these spacial configurations and will culminate in single large format hung drawing organised in a series of overlapping layers that describe different uses that function across plan, section and time. This will appear as part scientific map and part sculptural wall hanging. Paying homage to Abercrombie's original method and evolving it into three dimensions with the help of modern drawing and modelling techniques.
Impact
The project seeks to highlight the important intersections of economy and culture in spaces often considered messy and chaotic. Dissecting not just their potential formal beauty but their organisational sophistication and necessity for a wide collection of groups to develop and coexist in a healthy exuberant city.
By reversing the question of how do we find order in de cluttering Peckham and Deptford we are asking instead how can we bring the qualities of these places to our new neighbourhoods and in particular the development of the formerly industrial areas of the historic Old Kent Road.
The pamphlet sets out some core design principles and points of discussion to be integrated in to the masterplanning of these new neighbourhoods in an effort to evolve beyond an generic international style that seems to be failing European Cities.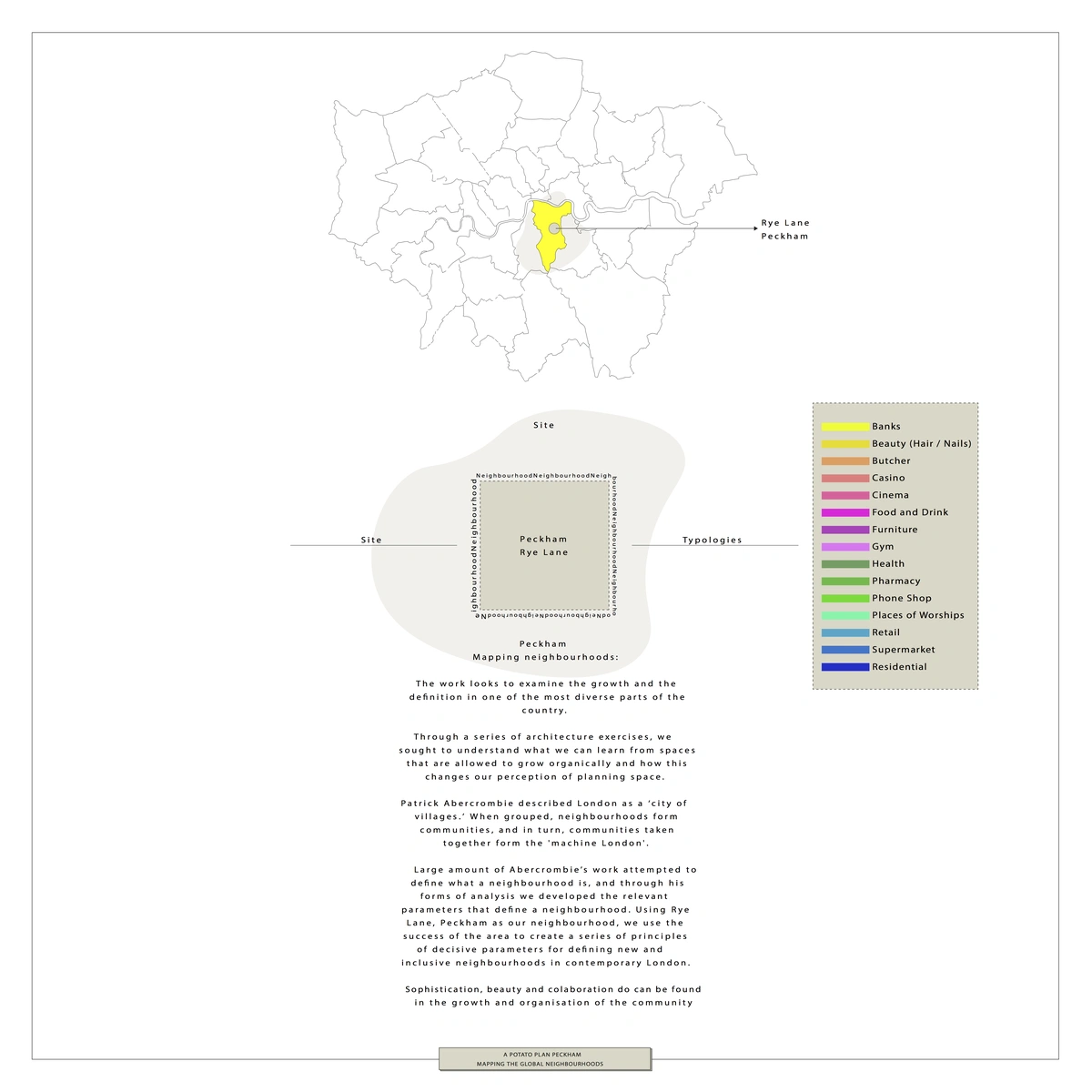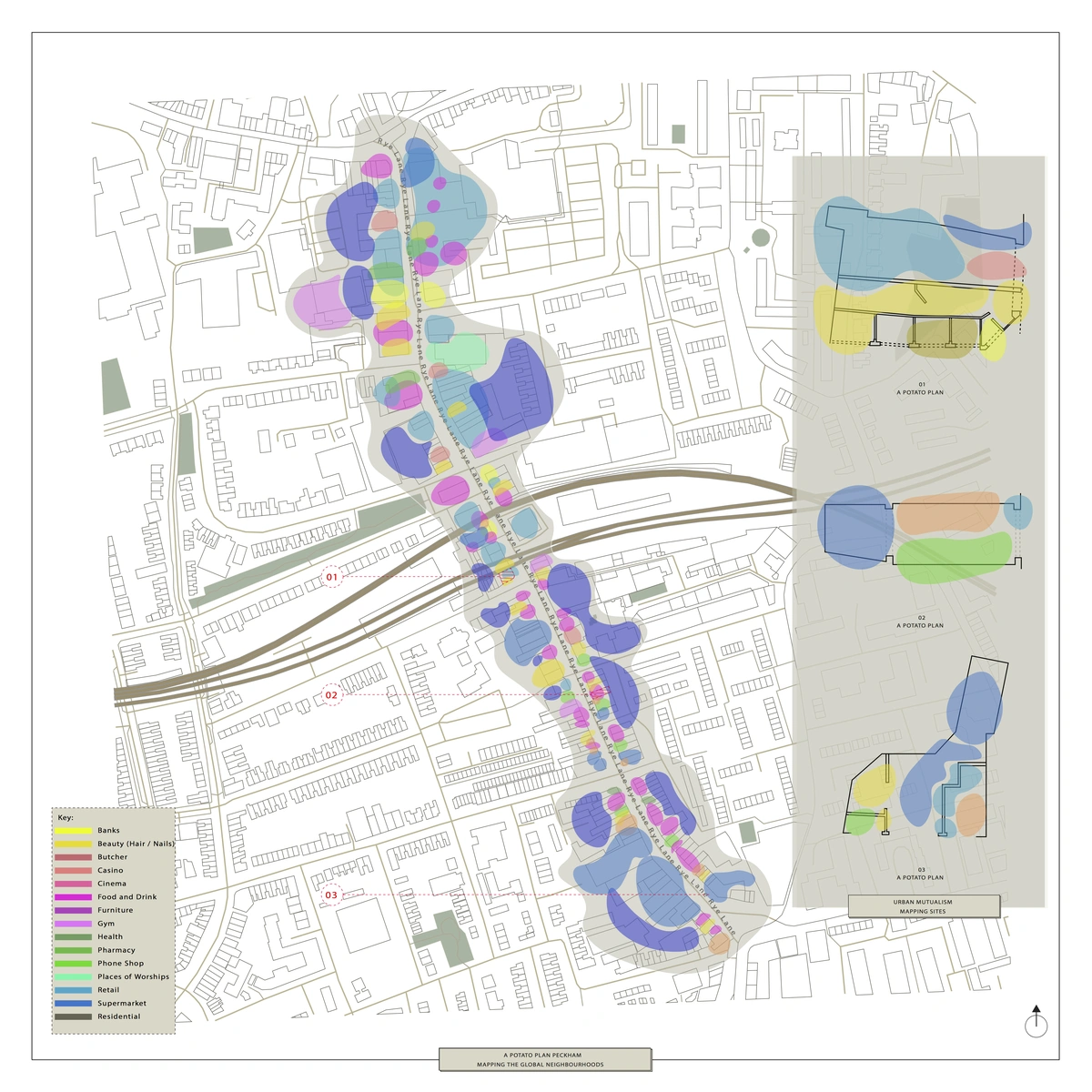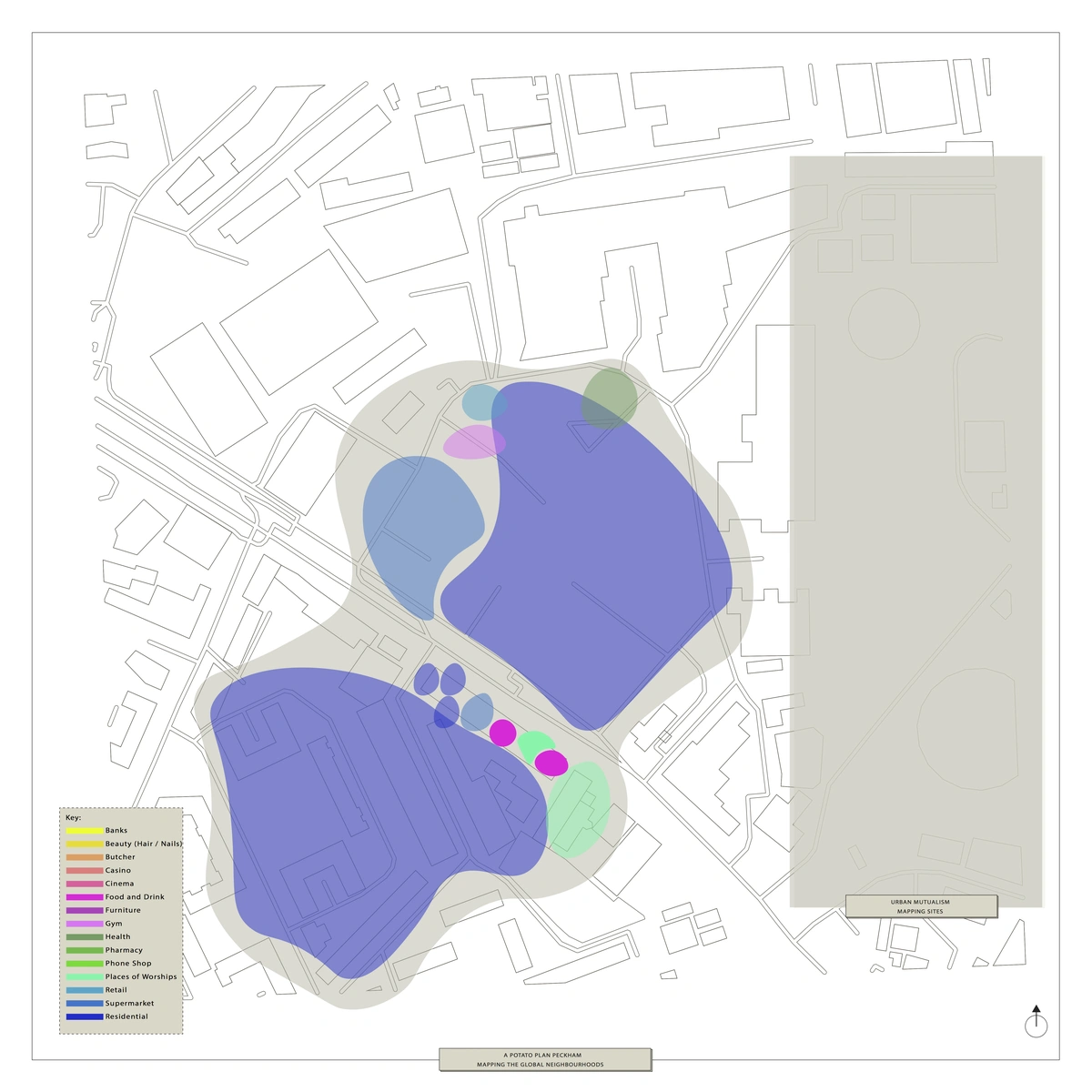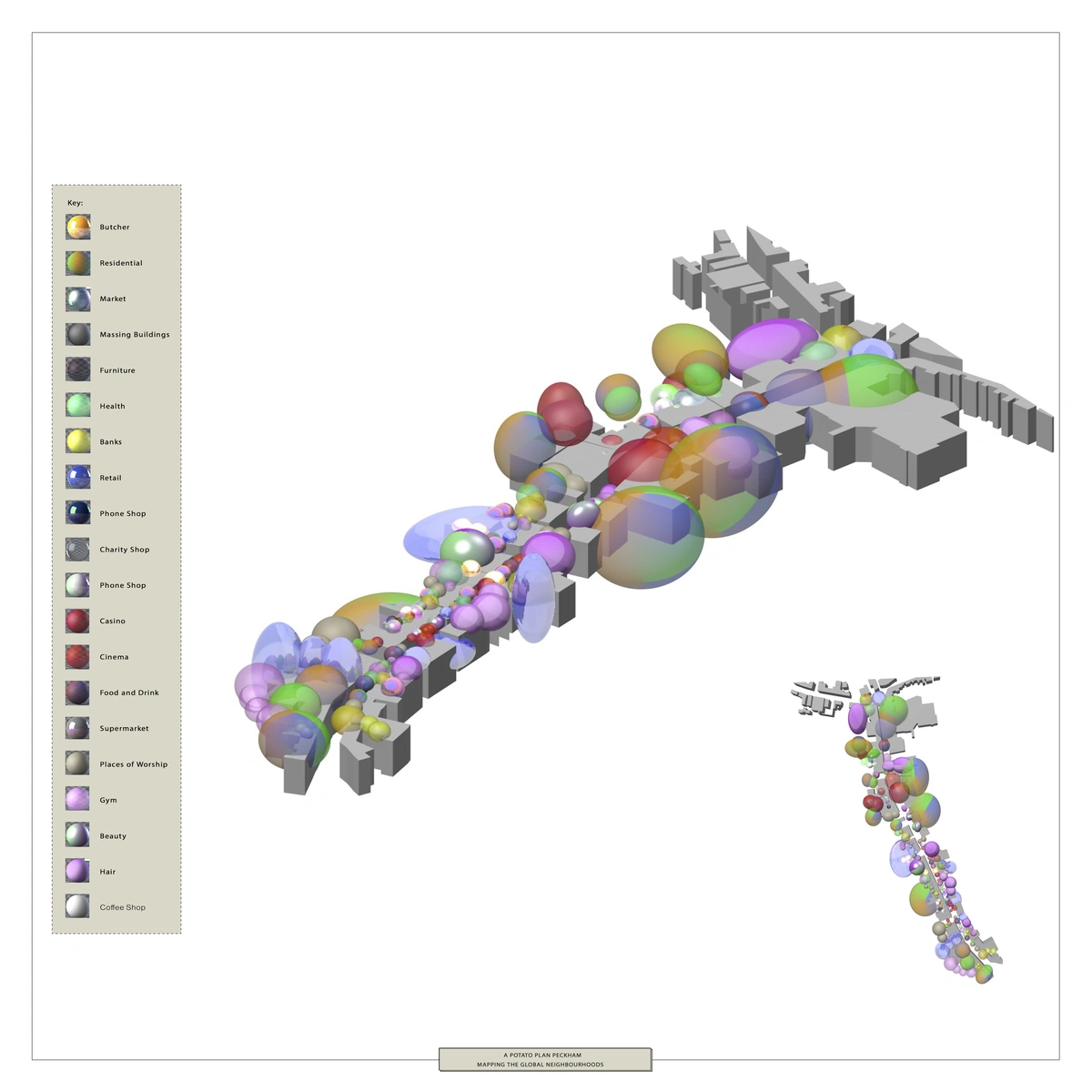 Perit
Perit is a young, emerging practice focused on collaboration and community we use architectural research and representation techniques to explore a diverse range of projects.
Joseph Cassar and Divya Patel have been collating research for Rye Lane Revisited from the practices south London base.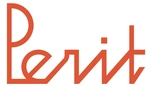 Architectural practice
United Kingdom