Practice
People's Architecture Office
Plugin Architecture
Beijing and Boston, USA (People's Architecture Office is based both in China and the US), China
Ways of living, ways of sharing
Transforming, adapting, reusing
Rethinking processes and governance
Image: Plugin House demo at Harvard University, photography by Christopher Andrew
Plugin Architecture is a form of practice that argues for a nimble and adaptive architecture ensuring housing is inclusive and accessible.
Plugin Architecture is an approach and a building system creating more diverse and connected communities by providing low cost housing in places where it's most needed. These are often places where it's difficult to make improvements or to build in. We do this through a nimble and flexible architecture that responds to change through ad hoc interventions and an adaptive kit of parts developed by People's Architecture Office (PAO). The use of the word 'plugin' refers to its meaning in computing—a component that adds new features, often created by different or unsanctioned authors, to enhance an existing program. Peter Cook's Plug-In City also serves as a strong influence. But unlike Cook's megastructure design, PAO's Plugin Architecture emphasizes the modest act of plugging into found conditions within existing communities and infrastructure.
PAO's approach to design evolved from realized projects and on-going research in neighborhoods where people such as migrants, the elderly and the poor live in fragile conditions. These places, including Hutong neighbourhoods in Beijing and urban villages in Shenzhen, are where informal construction is the dominant building activity. A bricolage approach characterizes the DIY interventions in these disadvantaged communities and serve as a means of resisting systemic inequality. PAO's Plugin Architecture approach builds upon these interventionist techniques that have been collectively honed under conditions of unabated uncertainty. The project brings together residents' personal stories of resilience and the results of their close collaboration with PAO in the form of future narratives that speak to the potential of Plugin Architecture in creating engaging neighbourhoods.
PAO's submissions presents a series of cases and built iterations of Plugin Architecture in China and the US. These projects have taken the form of custom housing construction, neighbourhood regeneration, housing policy reform demo's and community service centers. Collectively they show that lessons drawn from the lively inner-city neighbourhoods of China can be applied strategically in a wide range of urban contexts be it China, the US or even in Europe, allowing for social life and diversity to flourish through producing density, multi-functionality, nimbleness and affordability. Additionally, a built demo in the context of the biennale could also be a potential iteration of the project.
Impact
The profession of architecture must be reimagined as society confronts a norm that is characterized by unprecedented change. The climate and housing crises, mass migration and pandemics define contemporary life.
In the disadvantaged communities where PAO has been active, architecture as a profession has had no part in the everyday constructions built by residents. Officially there is nothing for architects to build, but there is much building going on. Plugin Architecture advocates for the study of the grass roots informal construction of residents who are sophisticated in adapting to changing conditions. Their 'architecture without architects' offers valuable lessons on how to engage with future uncertainty in contexts beyond.
The Plugin approach synthesizes techniques of informal construction with advanced building technology. The result is an architecture defined, not as a building, but rather mass produced product in the form of an adaptable building system.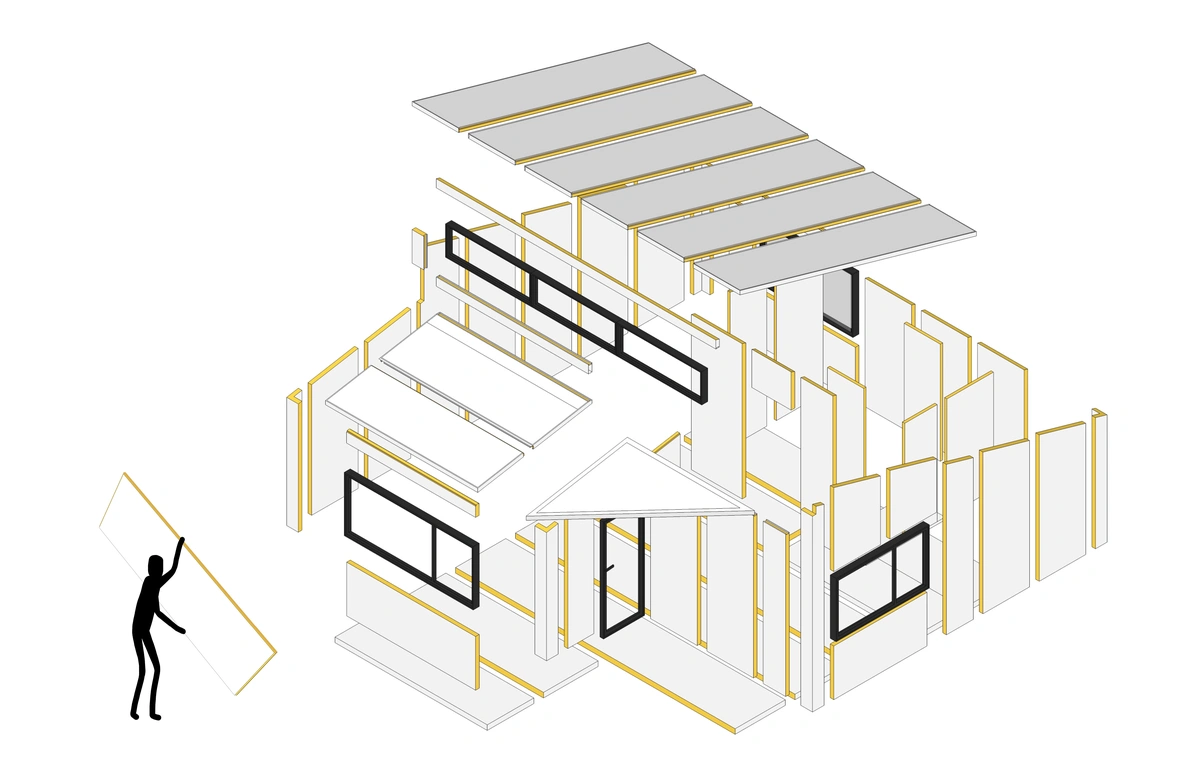 Illustration of the Plugin House system, drawing by People's Architecture Office
Construction process of Mrs. Fan's Plugin House in Beijing (2016), photography by People's Architecture Office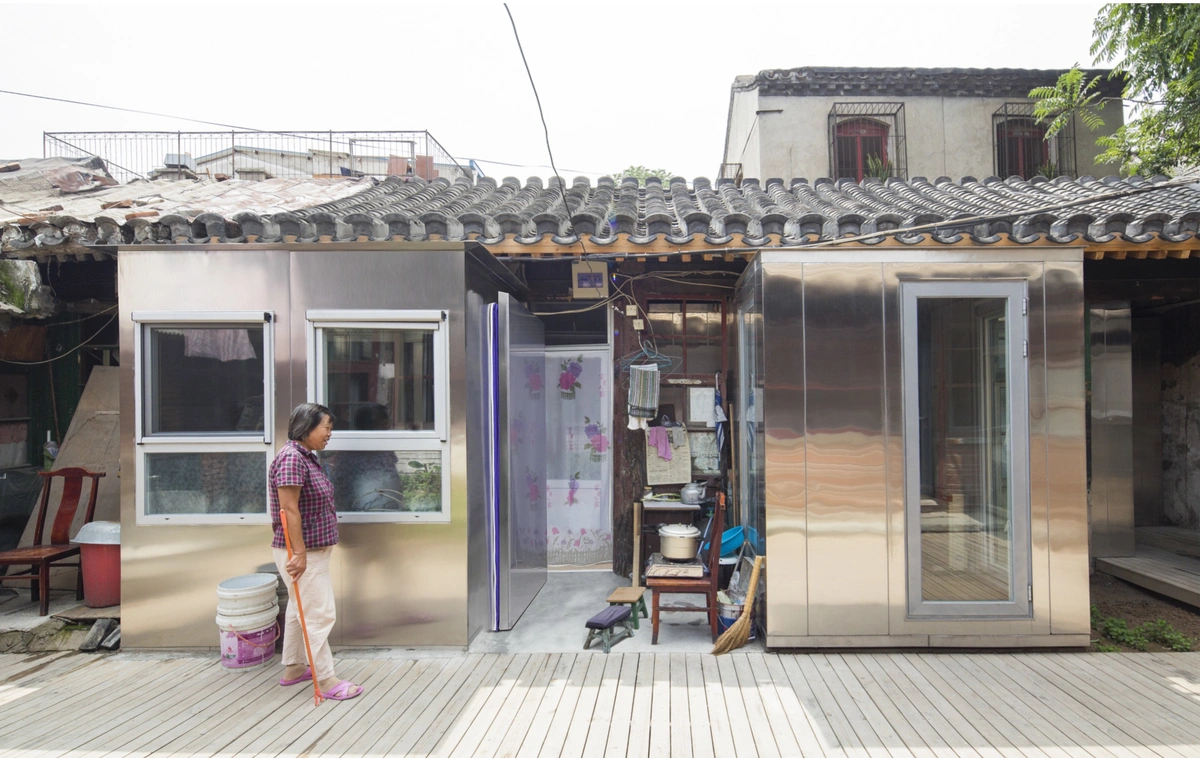 Mrs. Dong's Courtyard House Plugin (2013), photography by People's Architecture Office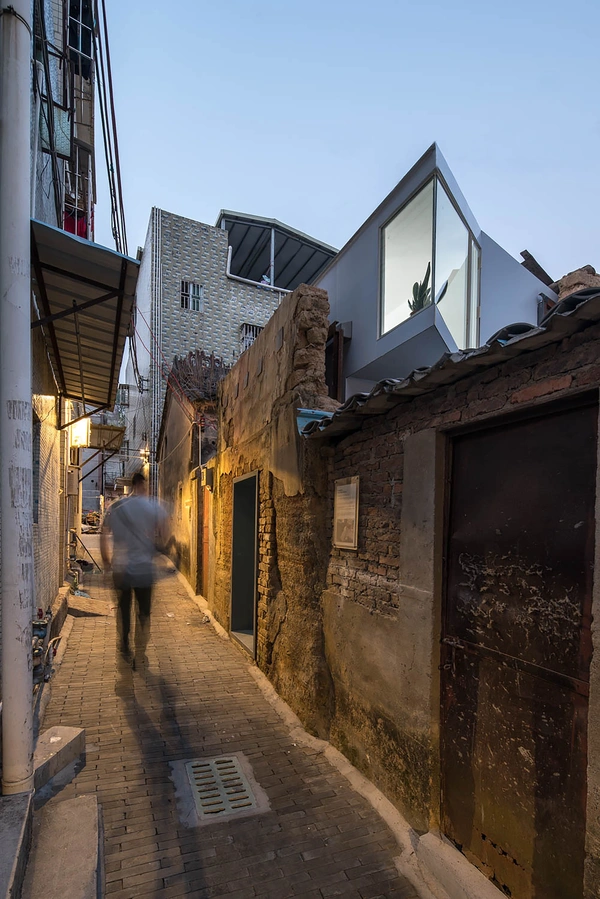 Plugin House in Shenzhen's Shangwei Urban Village (2018), photography by ZHAN Changheng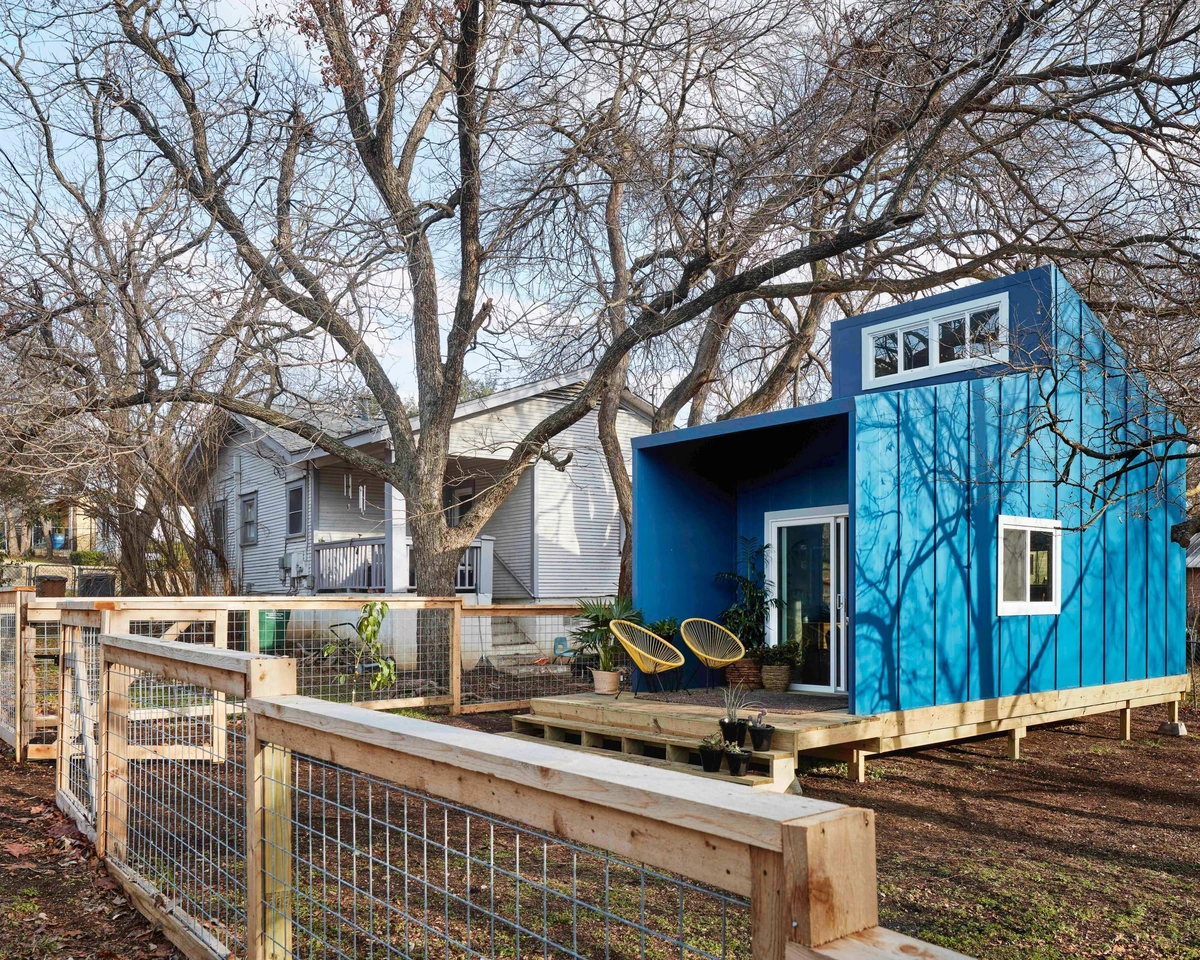 Plugin House in a neighbourhood in Austin, Texas (2021), photography by People's Architecture Office
People's Architecture Office
People's Architecture Office (PAO) is an international practice with offices based in Beijing, China and Boston, USA. Founded in 2010 by James Shen, HE Zhe, and ZANG Feng, the firm is a multi-disciplinary studio focused on social impact through design, particularly in the areas of housing, urban regeneration, and education.
With the belief that design is for the masses, PAO aims to be conceptually accessible and culturally pragmatic. The work is always socially motivated. The office is located in a historic courtyard house in the center of Beijing and functions as a laboratory for observation, testing, and building. The office's output covers the full spectrum of the built environment, from both public and indoor furniture to small- and medium-sized architectural projects to large-scale housing developments and public schools.
People's Architecture Office is the first architecture firm certified as a B-Corporation in Asia and serves as a model social enterprise.

Architectural practice
China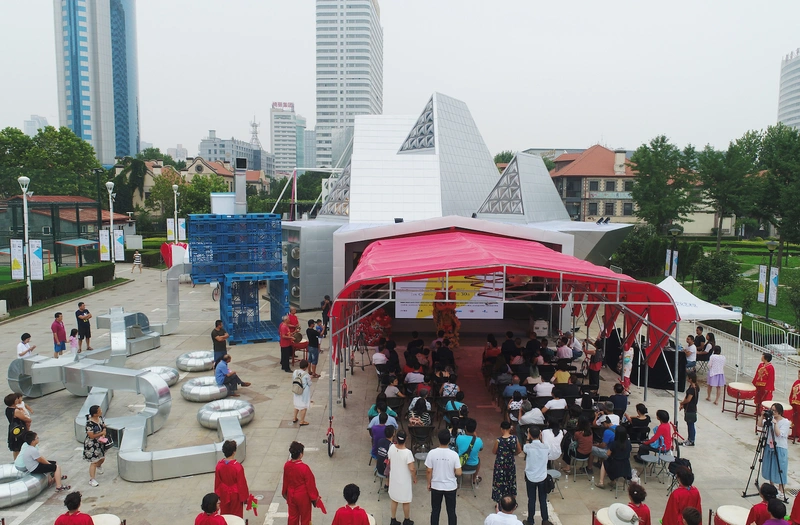 The People's Station community center brings life to an inner-city parking lot in Yantai, China in 2017, photography by People's Architecture Office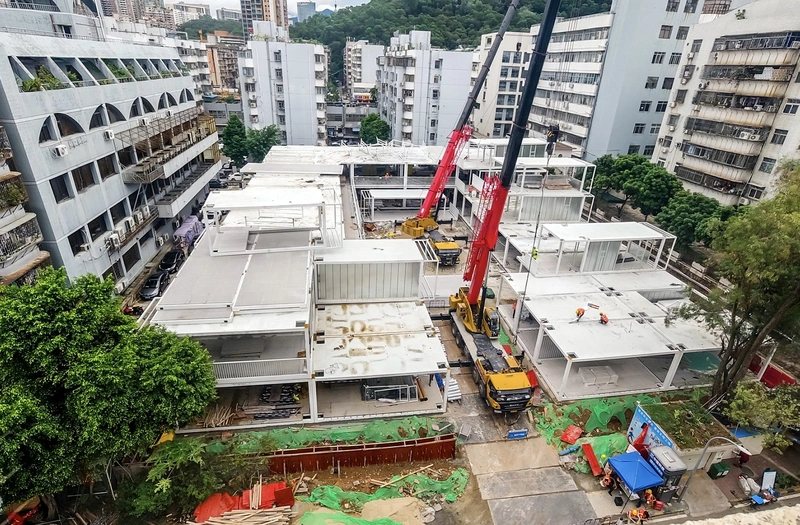 Construction in 2020 of the Cuibei Primary School in Shenzhen using a prefabricated system, photography by People's Architecture Office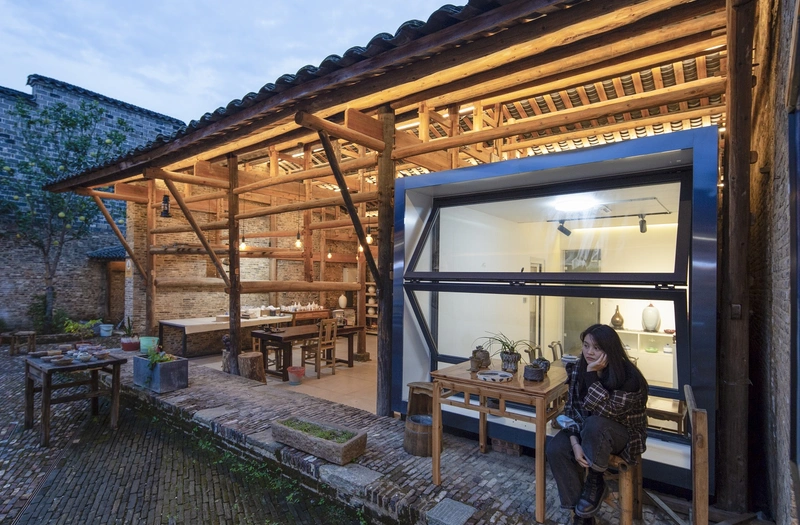 Jingdezhen Plugin House Series (2022), photography by People's Architecture Office