Perspective
Nuno Mika Studio
Infinity Room v3.0
Pombal, Portugal
Image: Eduardo Morato
What is real? When i move do environments change? Questioning what the physical or digital limits of our spatial consciousness are today.
When we talk about neighbors, we are talking about boundaries, borders that can be on various scales, from houses to countries to continents, etc. A relationship between neighbors begins when you cross any barrier from your space to another. Trust and friendship are the hallmarks of any relationship and that's why it takes time. For example, in a small village people know who all neighbors are and have known each other from many years, in addition there is a generational history of past families that leave these friendships linked from family to family. Cities or metropolises are the opposite of gentrification, there are many more neighbors, but almost no one knows each other. In these large urban centers, the constant change of people doesn´t give time to create a relationships.Today there are a new types of spaces with different limits that can be broken more easily, we are talking about digital boundaries, the globalization of the space.
Questioning what the physical or digital limits of our spatial consciousness are today, it begins with the ability to perceive the relationship between itself and a space. Infinity Room v3.0 is an immersive and interactive installation that explores in relation to the body with the perception of space, creating a dialogue between Human, Technology and Space. The installation was designed so that the observer´s actions trigger the entire experience. Real-time encoding generates the dynamics which incorporate the sound and light experience. The installation is constructed of mirrors witch amplify the interior of the space, while the light and sound are activated by sensors that allow the computer to control the full dynamics of the experience.
Impact
This interactive environment introduces us to a new paradigms in the digital world, always questioning the relationship between Human and Environment.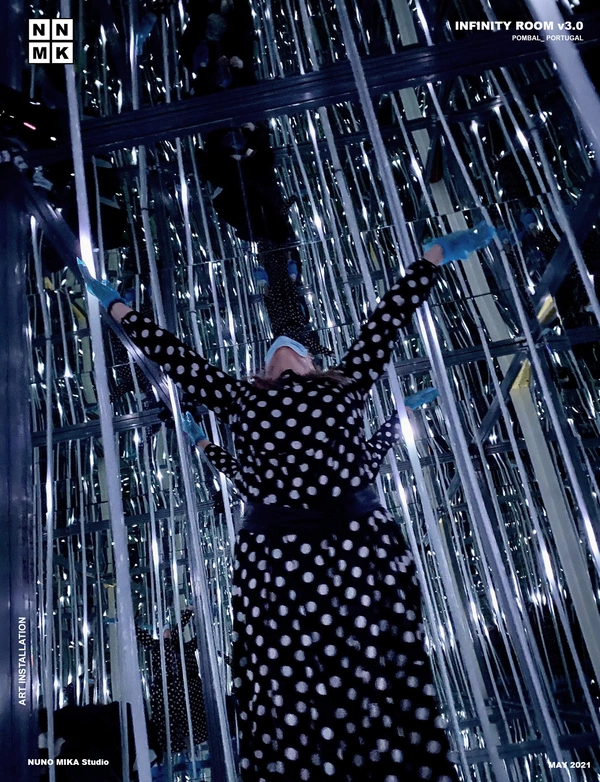 Nuno Mika Studio
NUNO MIKA STUDIO develops projects with a focus on the Digital World, this Portuguese studio creates multidisciplinary projects in the field of New Media Architecture. Since 2014 as commissioned to create interactive installations combining both lights and sound to create immersive and unexplored environments which viewers interaction. His work has already been exhibited in Canada, Russia, Spain, Holland and Italy.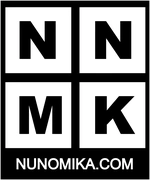 Architectural practice
Portugal