Practice
Natural State with friends.
Gamlebyen, A Neighbourhood approach in the Old Town of Oslo
Oslo, Norway
Social infrastructure
Transforming, adapting, reusing
Production and commercial diversity
Image: The future of Gamlebyen, building avalibility.
A distributed development strategy for the vitality and activation of the fragmented identity areas of a Neighbourhood.
Gamlebyen Development is a comprehensive area development project in the Old Town of Oslo, initiated and run by Natural State. The process is based on a method for holistic and sustainable value creation, where we look at the area's total value potential within the Natural State categories nature, human, society and market sphere.
In addition to taking part in the transformation projects in the area, Gamlebyen Development wants to bring life to vacant buildings and areas. The goal is to organize and activate all available urban spaces, to create a sustainable and active city life for residents and visitors. What started with a simple dream 15 years ago, is today a growing project with life and development in six properties. The content of the spaces are composed as an ecosystem.
In addition we have focused on active second floors. with diversity of tenants.
The core driver of activity is urban food production, to bring in the near and new production of daily life goods is essential. From the production you can build meeting-places and then culture in addition. We also included repair and a mobility for activation, and connecting a meeting place to this.
where you will find everything from local food and coffee production, to education and business development, to events and experiences. Gamlebyen Utvikling creates jobs, experiences and meeting places, in addition to increased feelings of safety, belonging and identity for the local community.
From being an inactive space, with plastered windows and only cars passing in and out, the old stable and car-wash has turned into a diverse place, which houses both culture events, production, food, drinks and co-working.
Fuglen Coffee roasters Café and coffee roastery
Mold Cider production
ZZ Pizza
Gamlebyen mat og drikke, catering and eventspace
Emergence school of leadership and more
Gamlebyen Loft is a place for collaboration and conversations. Our mission is to develop a multi-disciplinary and inspiring environment and community for founders, freelancers, established companies and startups from a multitude of practices. Here you can work solely, or join in-house projects and be a part of a collective working environment.
We started to develop our own neighbourhood, by an idea and partners who wanted to invest in this. Natural State takes a practical approach and the power of the example, on how to make a high quality development that stands on several values.
Impact
High degree of collaboration in the development process and in the final concept, from collaboration between developers, investors and locals to collaboration in co-working areas and synergies from the different producers and food and beverage concepts.
Dead areas into meaningful and accessible functions for city life, with short and local value chains.
Reusing old historical buildings, and adapting to the local identity. What could be kept in the excising buildings are reused. Furniture is mainly recycled, and the new is in high quality. The facade is a test bed for new material of cut, upcycled old brick. The whole building has been evaluated as a pilot.
Carefully programming the spaces for urban production. The food and beverage concepts also have income from production. The pizza place is also making cider from fruit and berrys from Oslos gardens. The event space has a high degree of catering, and the coffee place also roasts coffe for restaurants and bars all over.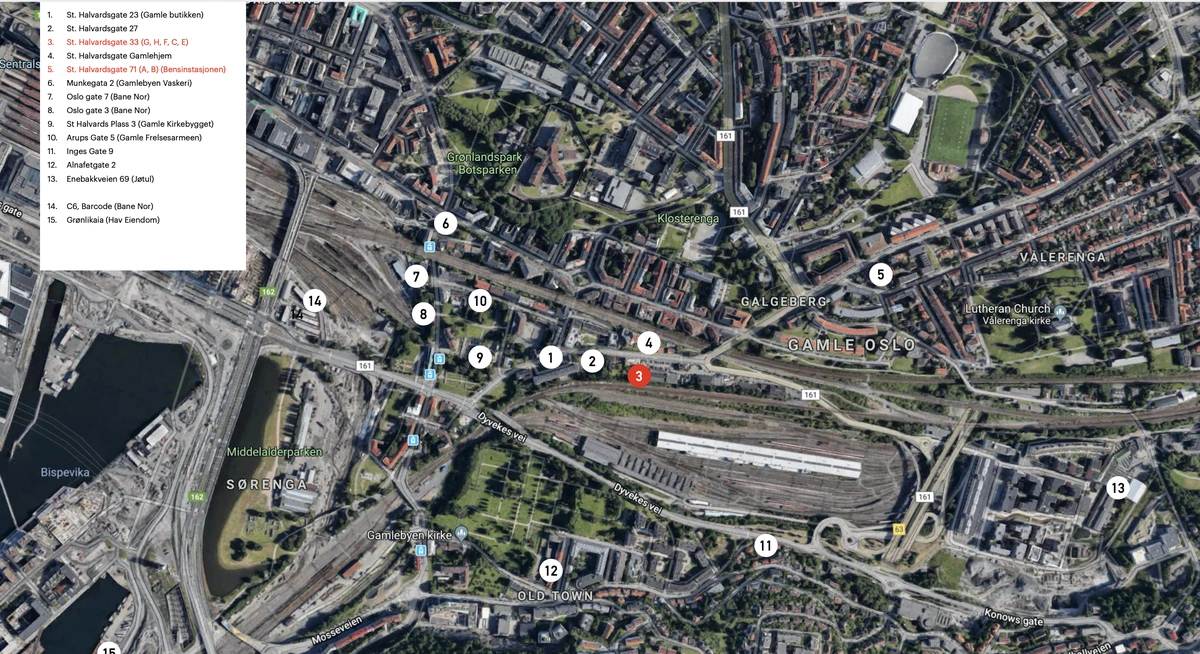 The fragmented approach to the Neighbourhood.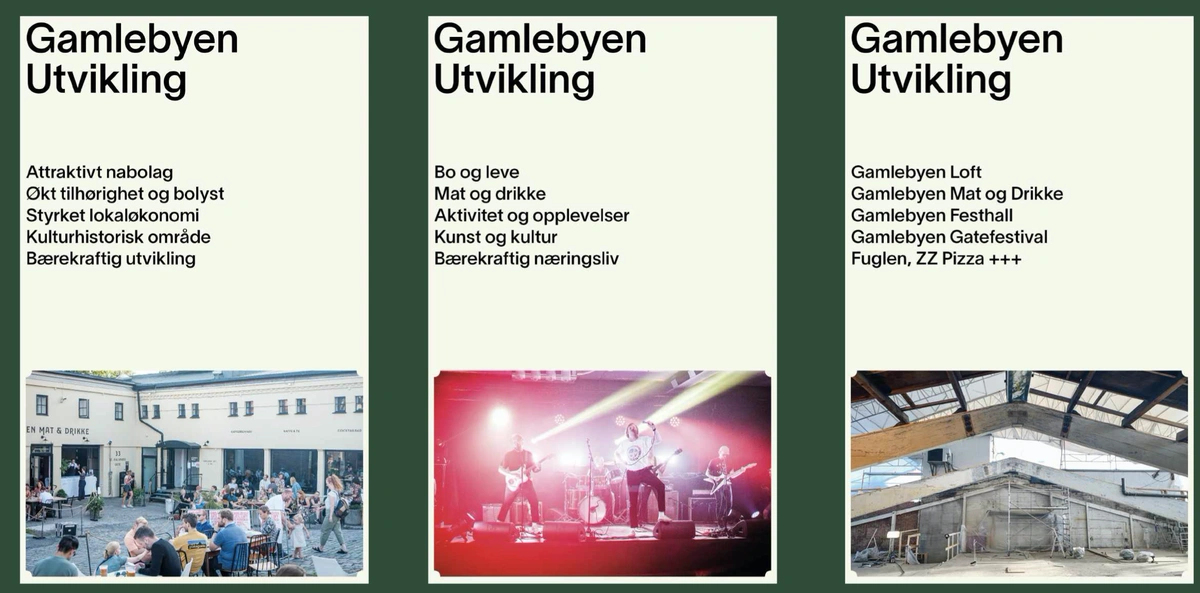 Diversity of approach to each area.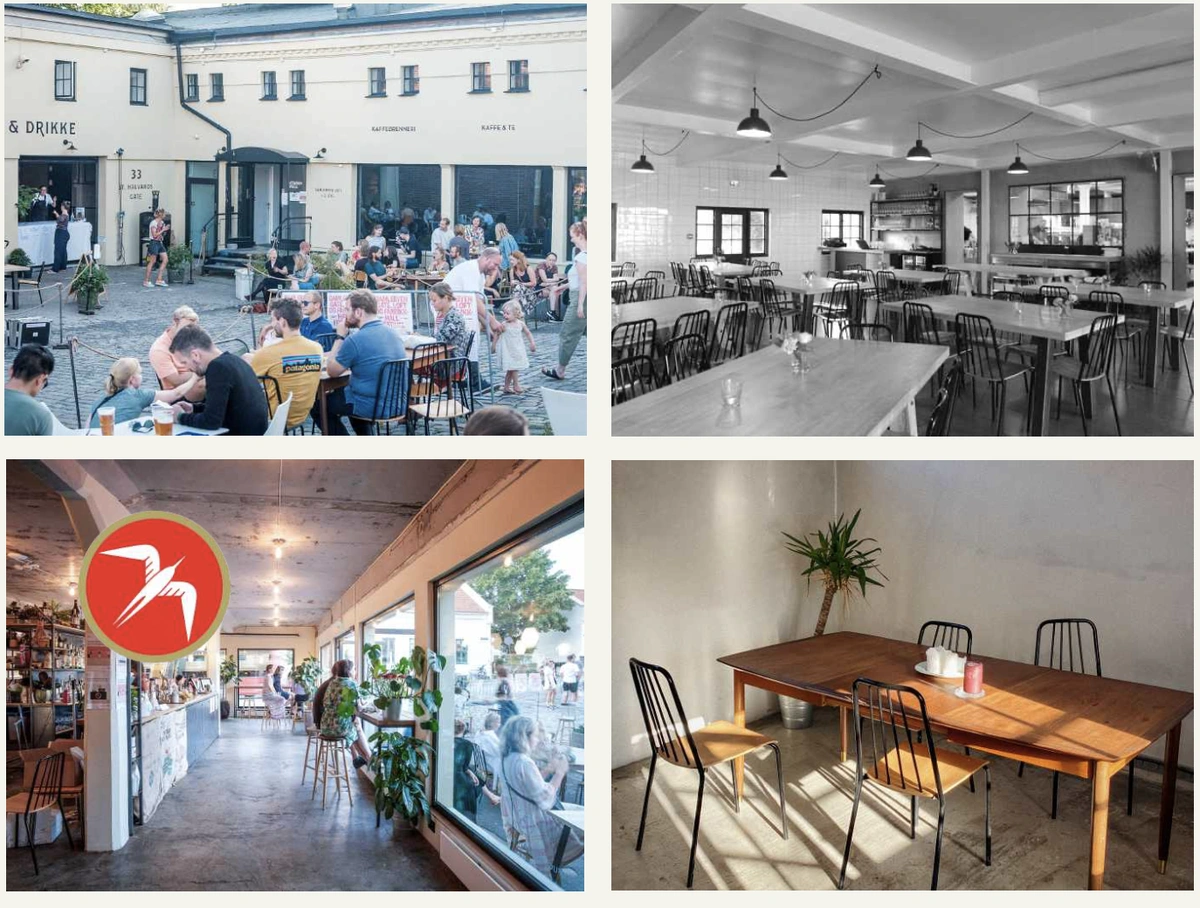 Diversity for experciences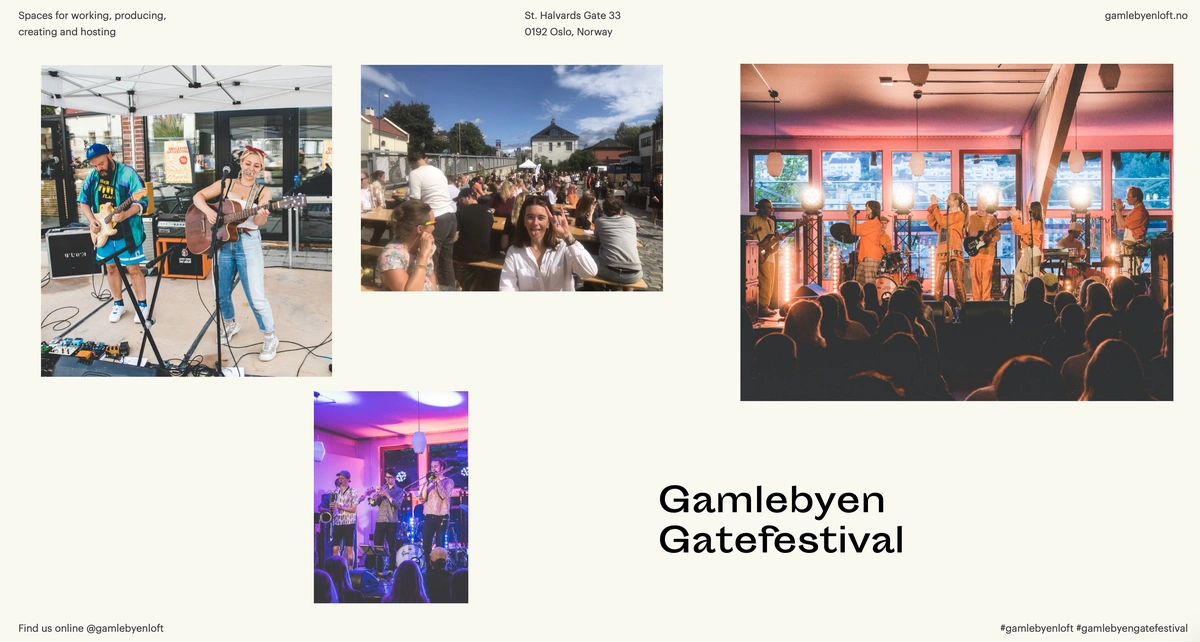 Activity builds attractivety
Natural State with friends.
Natural State
Natural State is a strategic development company, developing places, identities, ideas and market solutions. Founded by Einar Kleppe Holthe in 2017. Natural State is also the initiator to Gamlebyen utvikling and the strategist for the development.
In addition the Fuglen company has been Crucial, and Norwegian Icons in planning, and the investor group for providing the capital to do the longterm development. The natural evolvement of place where the surroundings and cultural context effects the development plan has been the approach. The communication part of this has been crucial and Mike Solheim as creative director of Natural State has been important in making the communication strategy for the concept going live.

Cross-disciplinary practice
Norway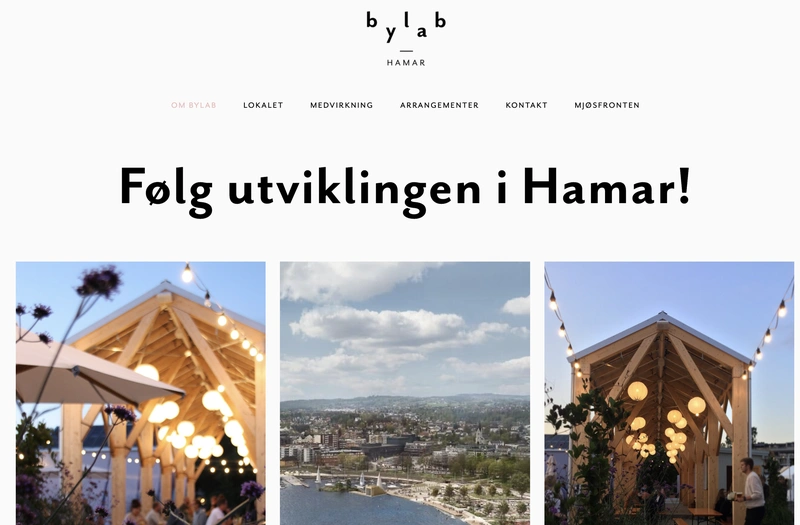 City center and city lab of Hamar 2018-2019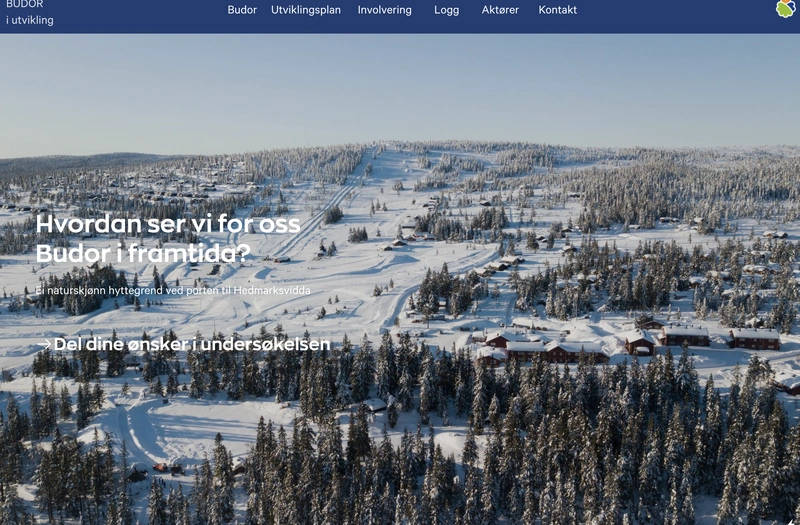 Sustainable rural village center BUDOR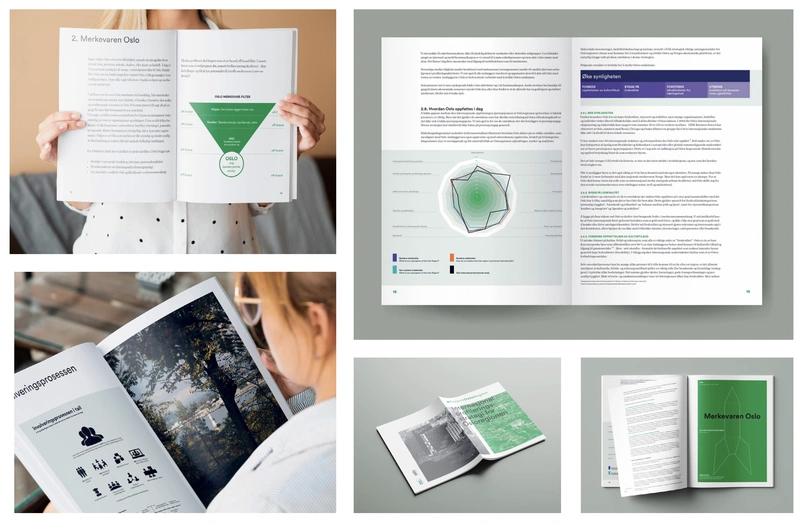 The International brand management strategy of Oslo - Project Oslo Region