Building Local Civic Ecosystems: The Case for Networked Neighbourhoods
Various cities across Europe
Social infrastructure
Production and commercial diversity
Rethinking processes and governance
Image: Graphic by Stefano Patti and Levente Polyák (Eutropian)
BLCE showcases methods, models and policies of local ecosystem building, backed by case studies and a 4-year research and knowledge exchange process.
"Building Local Civic Ecosystems: The Case for Networked Neighbourhoods" brings together a variety of practices, policies and methodologies within a common framework: the concept of local civic ecosystems.
Innovation ecosystems with value chains based on as much collaboration as competition have been a key policy of cities in the past decades. In contrast, the neighbourhood-level equivalent of such networks of cooperation did not receive the same attention, despite having a significant impact on broader social groups' access to a variety of community services and spaces. Nevertheless, the ambition to bring together local businesses, institutions, civic initiatives, NGOs, social economy organisations and other actors into networks that can not only represent better their constituting members but can also strengthen them with the help of synergies and a better use of shared resources, that is, to build civic ecosystems, is ubiquitous in Europe.
Mapping local initiatives and organisations is a key step to better understand the activities, needs and ambitions in a city or neighbourhood. Exploring their possible links and building incentives that help them grow synergies and cooperate leads to stronger local civic ecosystems. Space is always a crucial component to an ecosystem: designing mechanisms that help initiatives access and share public or private spaces for their activities is a great contribution to a neighbourhood's wellbeing. Innovative economic models that help pool resources from a community and channel economic flows into initiatives can provide local venues and initiatives with relative autonomy and resilience. New, inclusive and participatory governance structures allow the shared management of spaces and resources, connecting a variety of different organisations, institutions and venues across neighbourhoods.
The proposed exhibition, composed of videos, photographs, policy models and case study diagrams offers a specific perspective to the study of neighbourhoods: local networks. Developing further the key findings of the book "The Power of Civic Ecosystems: How community spaces and their networks make our cities more cooperative, fair and resilient," the project collects inspiring practices ranging from municipal policies to citizen initiatives and professional interventions, exploring mechanisms of stakeholder mapping and ecosystem-building, as well as frameworks to pool and share resources and build structures of participatory governance.
Impact
The importance of networked neighbourhoods in overcoming crises has been experienced across the world in the past decade. The 2008 economic crisis, Covid-19 or the war in Ukraine all underlined the key role of local solidarity and cooperation networks – civic ecosystems – in connecting people and aggregating resources in order to respond to emerging challenges.
However, despite the growing use of the idea of "ecosystems," there is a lack of comprehensive methodologies or policy support tools that can effectively help community activists, local politicians or representatives of businesses in local ecosystem-building.
"Building Local Civic Ecosystems: The Case for Networked Neighbourhoods" builds on well-documented cases to share methods, models and policies with future protagonists of local ecosystem-building. The proposed exhibition (and event series), with its rich and structured visual materials offers an accessible learning experience to a wide range of stakeholders.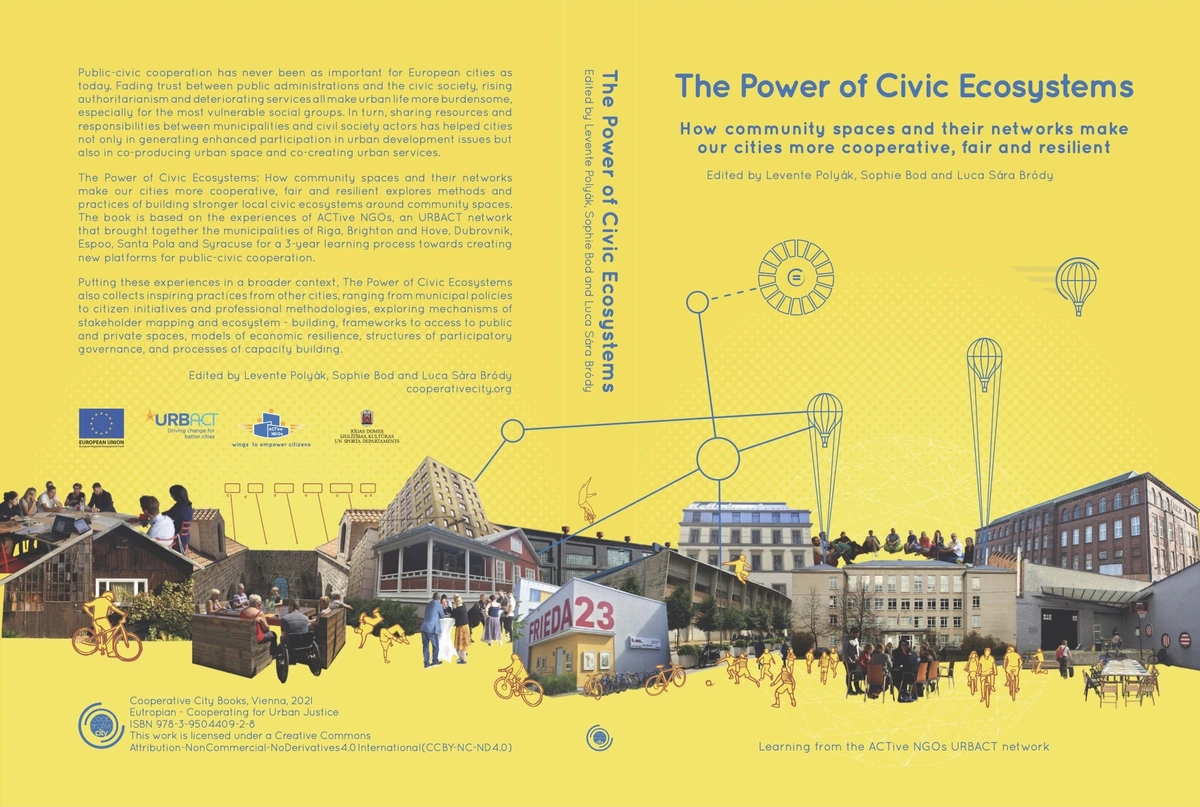 Cover of the book The Power of Civic Ecosystems. Graphic by Jorge Mosquera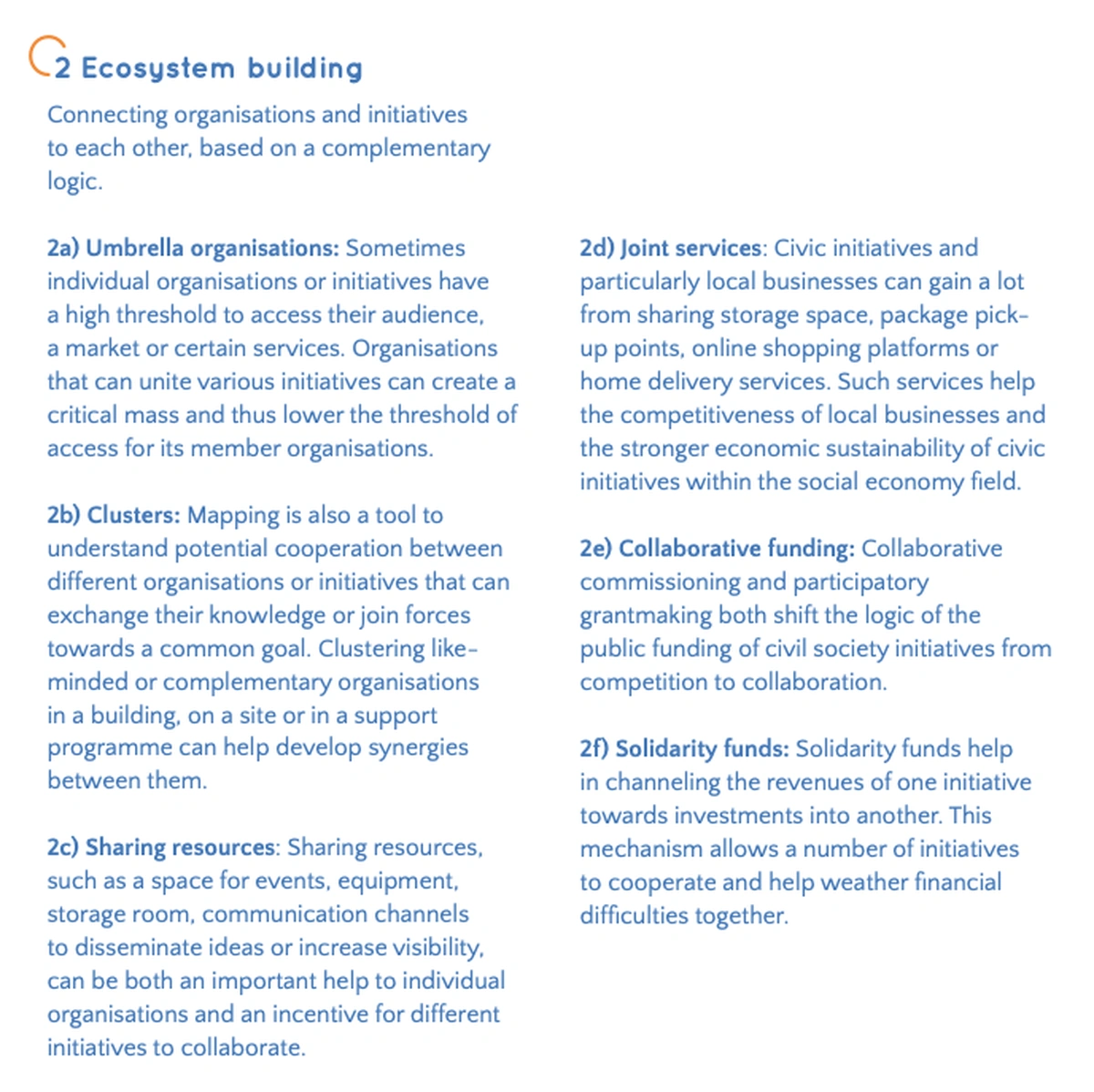 Methodology overview, extract from the book The Power of Civic Ecosystems by Eutropian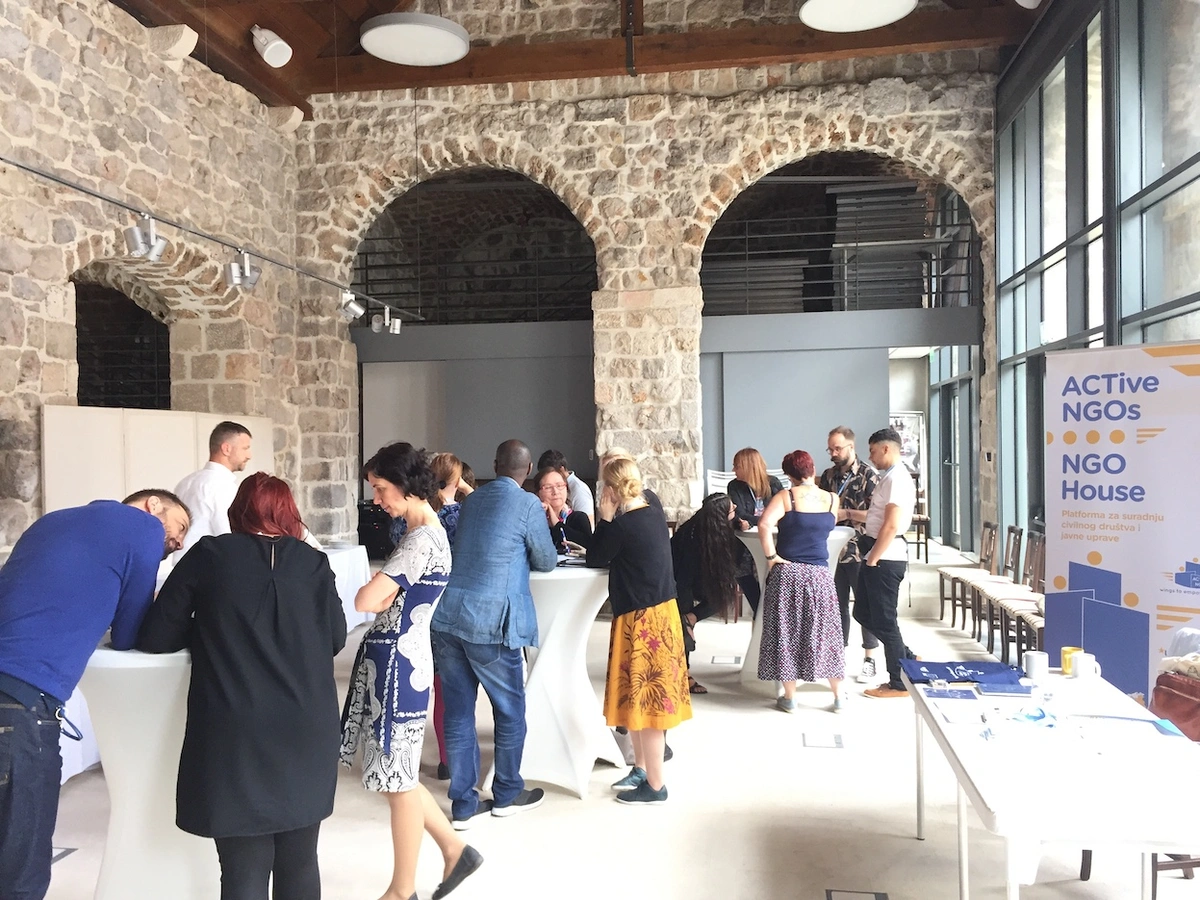 ACTive NGOs meeting in Dubrovnik in 2019. Photo (cc) Eutropian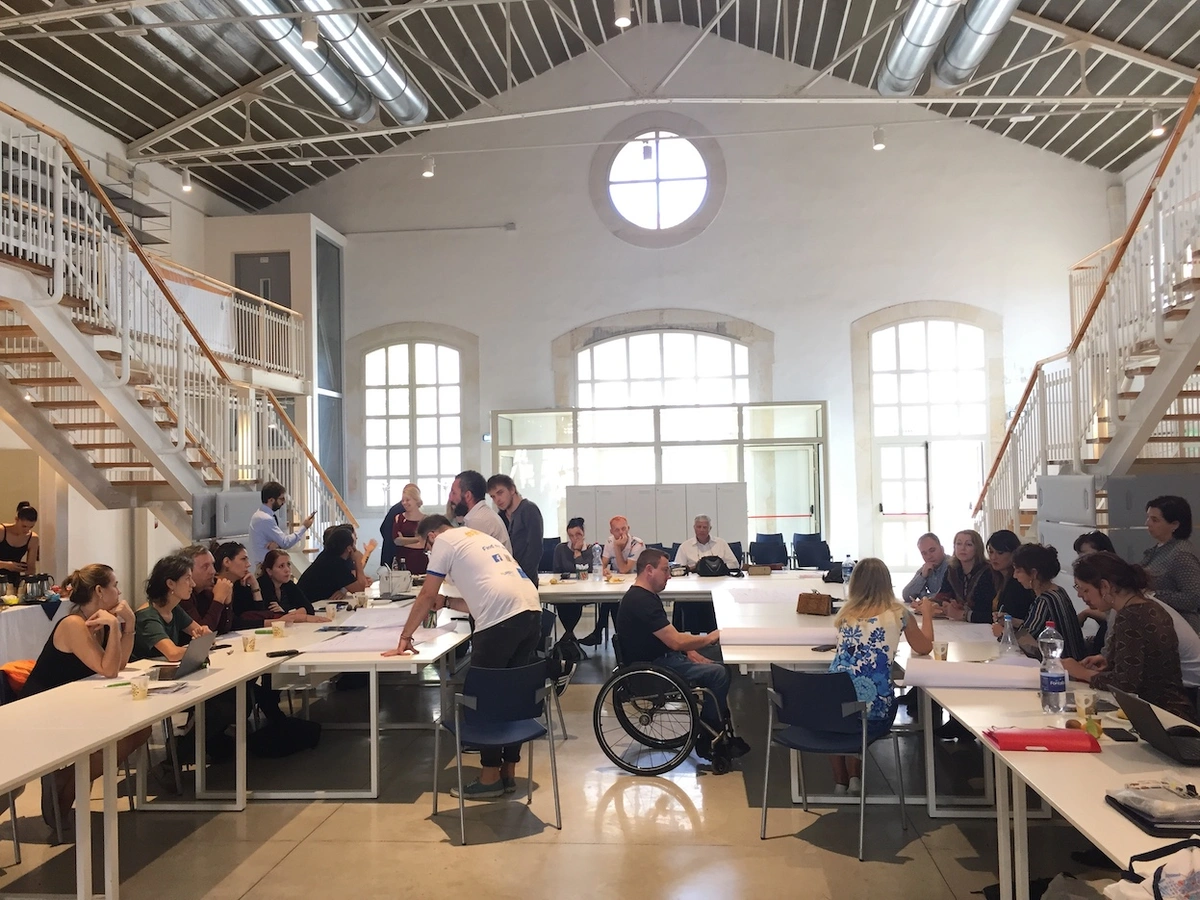 ACTive NGOs meeting in Syracuse. Photo (cc) Eutropian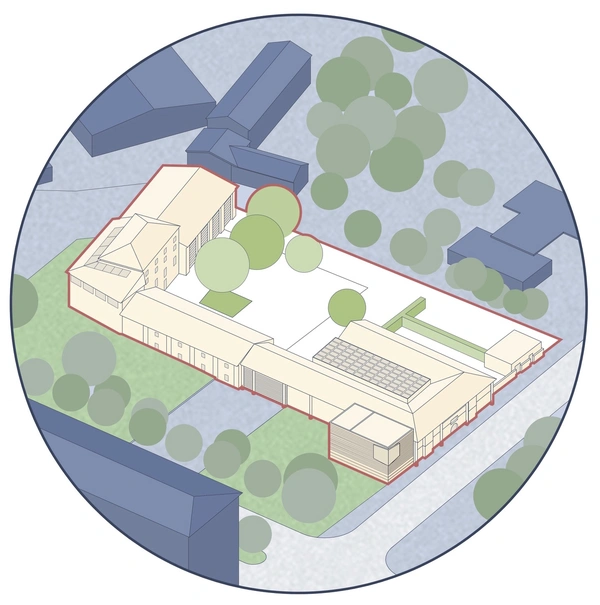 Cascina Roccafranca, Torino. Graphic by Jorge Mosquera
Eutropian
Eutropian is a research, policy and advocacy organisation, based in Vienna, Rome and Budapest. We help community groups, citizen initiatives, municipalities and EU institutions in participation, fundraising and policy development, as well as in designing cooperation and communication within local and international ecosystems. Founded by a group of architects, urbanists, sociologists, filmmakers and artists, Eutropian is specialised in urban regeneration, cultural development, community participation, local economic development and social innovation, with a special focus on building development scenarios on existing resources. We support civic involvement in inclusive urban regeneration projects by connecting various stakeholders around specific issues, facilitating workshops, moderating events, as well as coordinating local and international knowledge transfer and education programmes. Eutropian also runs the Cooperative City Magazine, a showcase of community-led urban transformation.
Cross-disciplinary practice
Austria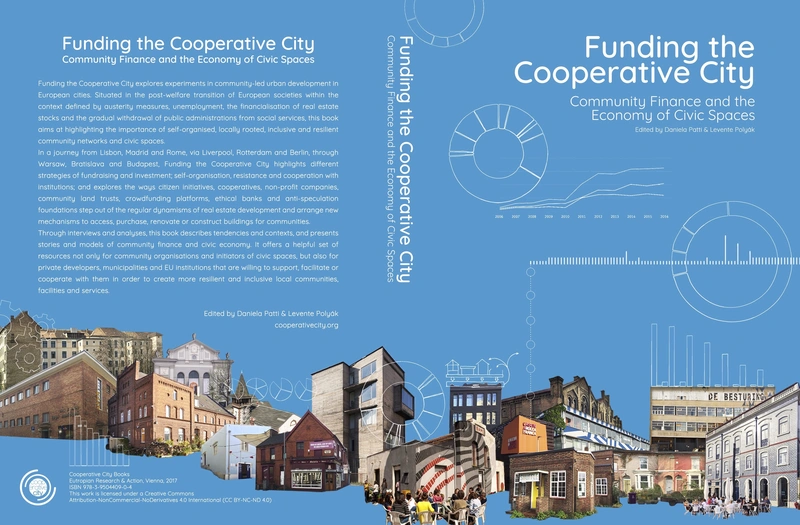 Cover of the book Funding the Cooperative City. Graphic by Stefano Patti and Levente Polyak (Eutropian)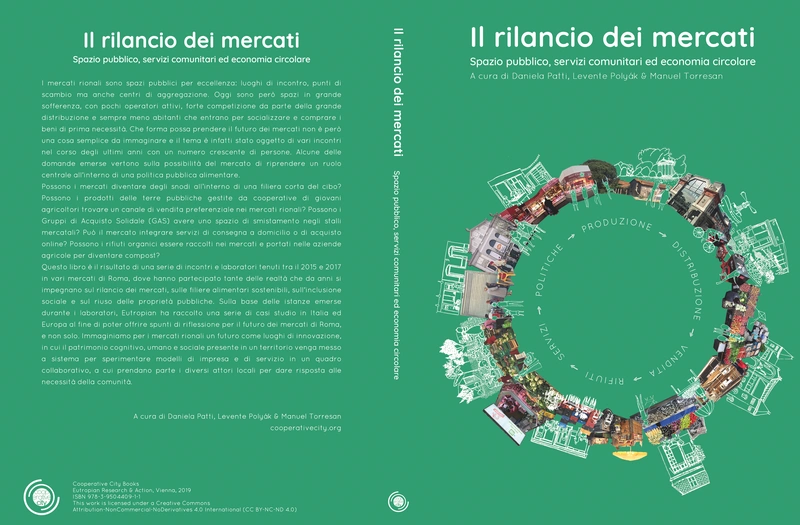 Cover of the book Il rilancio dei mercati. Graphic by Stefano Patti and Zsófia Szemző (Eutropian)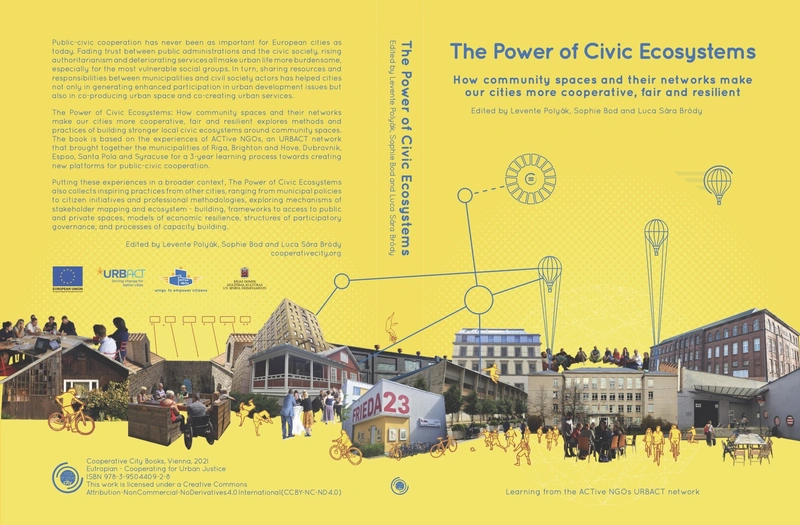 Cover of the book The Power of Civic Ecosystems. Graphic by Jorge Mosquera (Eutropian)