Practice
Kaja Lipnik Vehovar, Kubusarhitektura
MODERNIST NEIGHBOURHOODS' PRESERVATION
Ljubljana, Slovenia
Transforming, adapting, reusing
Rethinking processes and governance
Image: Residential buildings with carefully thought‐out solutions, positioned into large public green areas, provide an opportunity to identify qualities of built environment essential for pleasant living.
Modernist Neighbourhoods' Preservation is an education project to inform people about values of Modernist housing estates and ways to preserve them.
The idea for a presented project was born through constant observation of adverse space changes in Ljubljana and the whole of Slovenia, which have become more and more pronounced in recent years. A significant lack of spatial culture, regulations and restrictions are strongly reflected in the visual devastation of settlements, especially of neighbourhoods, where the building and population density are high.
These facts lead to a conclusion that public's attitude towards modernist architecture, especially modernist neighbourhoods, must be improved.
Hence, the project Modernist Neighbourhoods' Preservation was created as an educational platform. Its main goal is a transformation of modernist neighbourhoods, which are degraded, mainly due to inadequate maintenance, into attractive, high-quality urban areas.
The project exposes values of modernist residential heritage recognised in some of Ljubljana's neighbourhoods. Due to the problems residents face daily, they often can't recognise all the spatial qualities; sometimes, it is needed to remind them of their living environment's values and beauty. People must cherish what they have; only then do people behave respectfully and responsibly towards their surroundings, which is fundamental for preserving a high-quality living environment. Otherwise, degradation occurs, and quality of life deteriorates.
The project begins with a history of intensive large-scale residential housing construction in Ljubljana, including an explanation of the social circumstances of the time. The presentation of the six most distinctive neighbourhoods' urban - architectural concepts and their qualities is followed by the recognised disadvantages of these estates, identified problems, and the reasons for the current (unenviable) situation. Attention is also drawn to the most frequently observed errors in spatial interventions and the consequences of such actions.
To achieve the set objectives, the participatory activity of residents and other space users is indispensable and invaluable. For fruitful cooperation, users must understand and appreciate all the favourable conditions of their surroundings and be aware of occurring problems. They need to know how to deal with challenges and solve them in the right way. This know-how is what the project Modernist Neighbourhoods' Preservation is offering. Users' empowerment guarantees the proper development of neighbourhoods with simultaneous maintenance of their authenticity and integrity
Impact
The project developed as an open license platform to reach a wide range of people, allows the interested public to discuss presented issues, search the answers on related topics, share experiences, upgrade the content, and build the community hub.
It provides guidelines for the sustainable development of modernist neighbourhoods and their renovation, including a long-term strategy for re-establishing the visual harmony and authenticity of buildings and entire districts, and discussion of multi-apartment buildings and whole neighbourhoods' management issues, even recommendations for supplementing contents of the House Rules.
Bringing the issue closer to the users of the space is the project's primary mission. All provided information will empower people to get the best out of their built environment and preserve its essential values. Neighbourhoods play a fundamental role in meeting inhabitants' basic needs, so it is vital to maintain them as attractive and pleasant urban areas.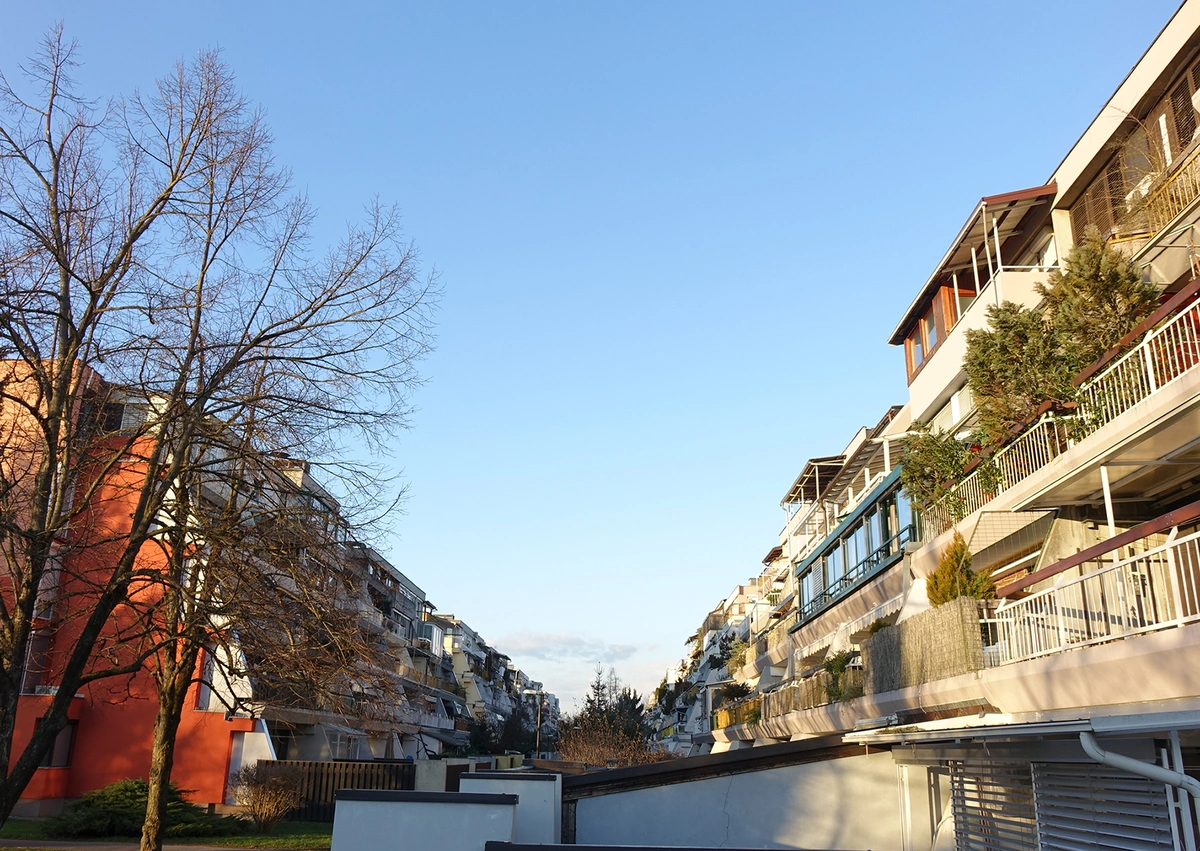 Neighbourhood Koseze, Ljubljana_extensive facade colours and inappropriate interventions on the exterior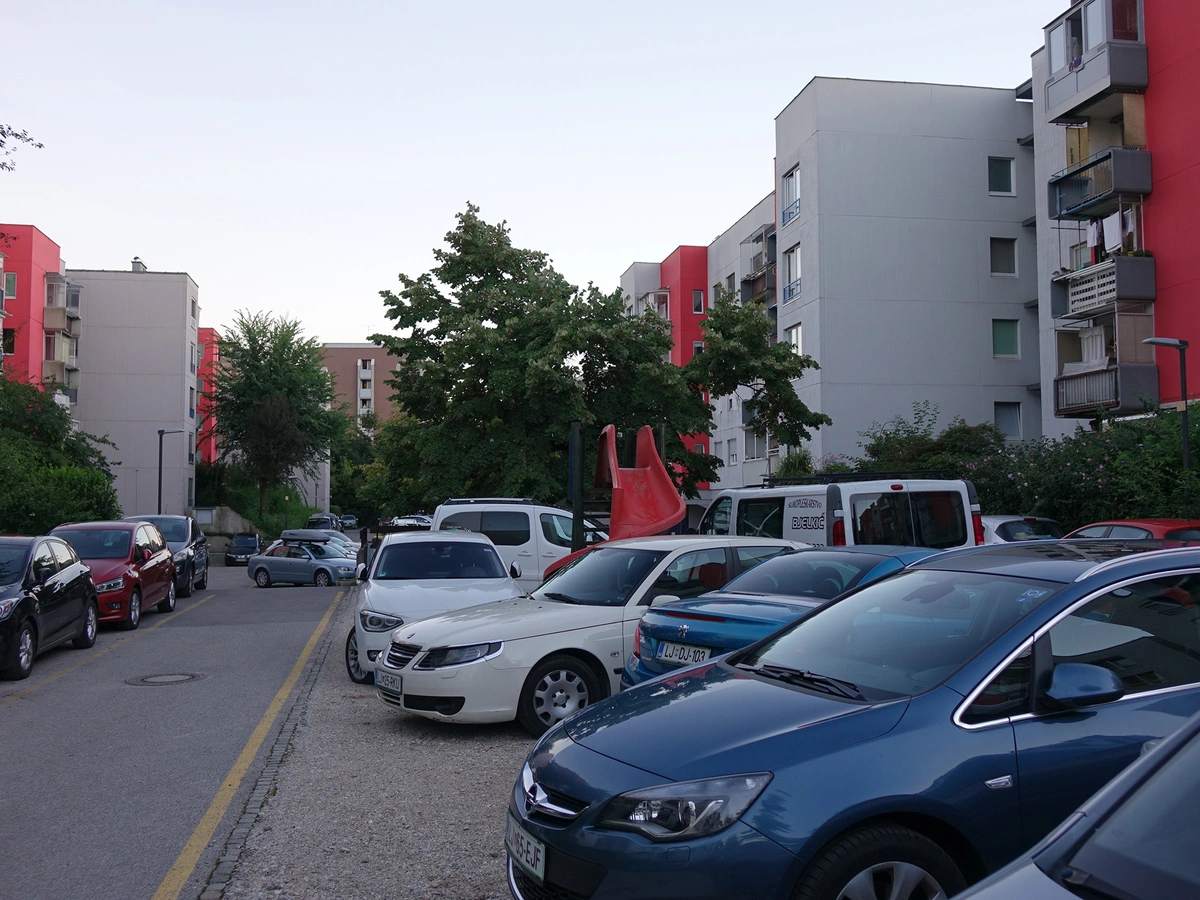 Neighbourhood BS3, Ljubljana_the lack of parking spaces leads to inappropriate use of space, such as parking on a playground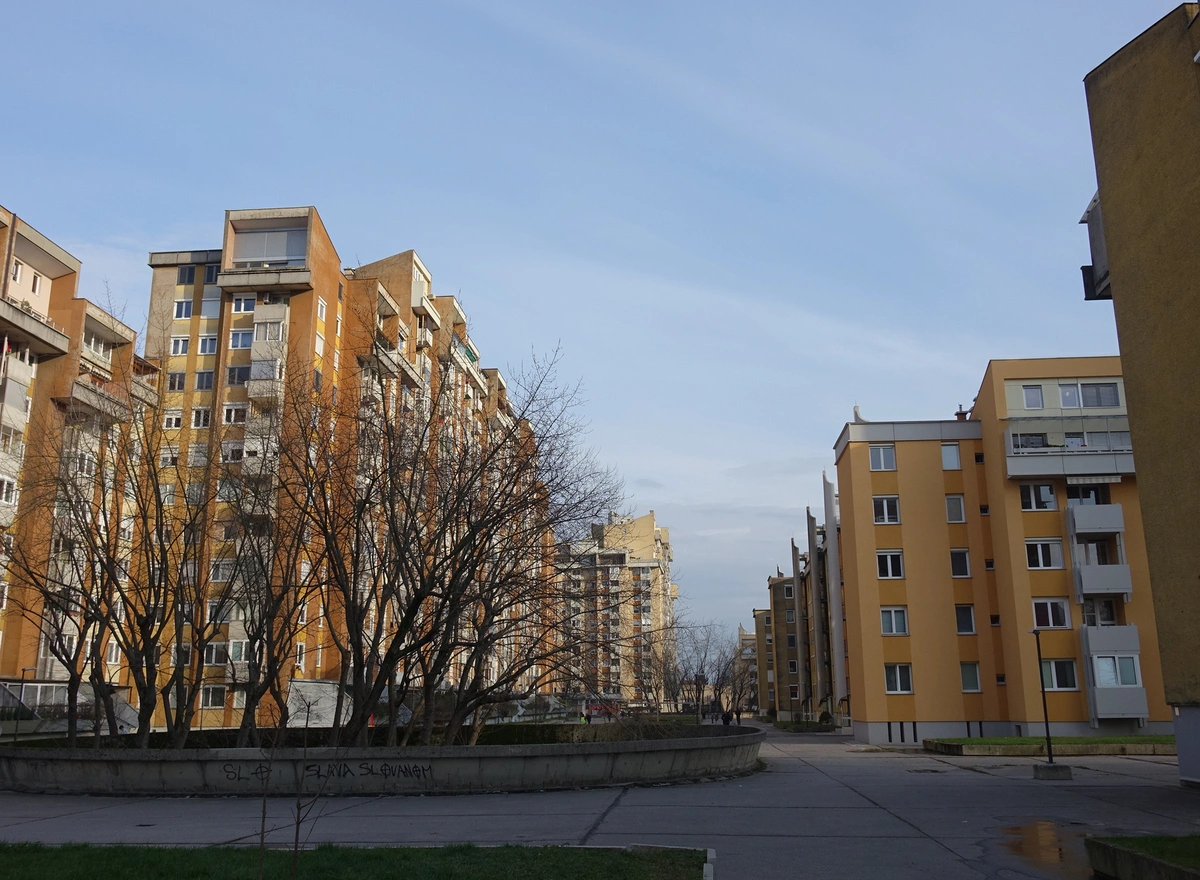 Neighbourhood BS7 - Ruski car, Ljubljana_inovative urban and architectural solutions
Kaja Lipnik Vehovar, Kubusarhitektura
Kaja Lipnik Vehovar lives in Ljubljana, Slovenia, where she has been running the architectural studio Kubusarhitektura since 2002.
As a Docomomo member, she participated in the 15th International Docomomo Conference, Metamorphosis. Continuity of Changes, with the presentation Modernist Neighbourhoods in Ljubljana - the Splendour and Misery of their Existence and Development.
As an active member of NGO Europa Nostra, she was the initiator and coordinator of the successful nomination of the Plečnik Stadium in Ljubljana for the EN 7 Most Endangered 2020 program.
She is also enrolled in the doctoral program Studies of Cultural Heritage at the University of Nova Gorica. The subject of her dissertation concerns the built heritage of the 20th century in Ljubljana. That is also the topic of presented project created within the UNESCO program OE4BW 2020 under the mentorship of Geoffrey Cain, GBC Education Consulting. The concept of the project and its content were utterly Kaja's domain.
Architectural practice
Slovenia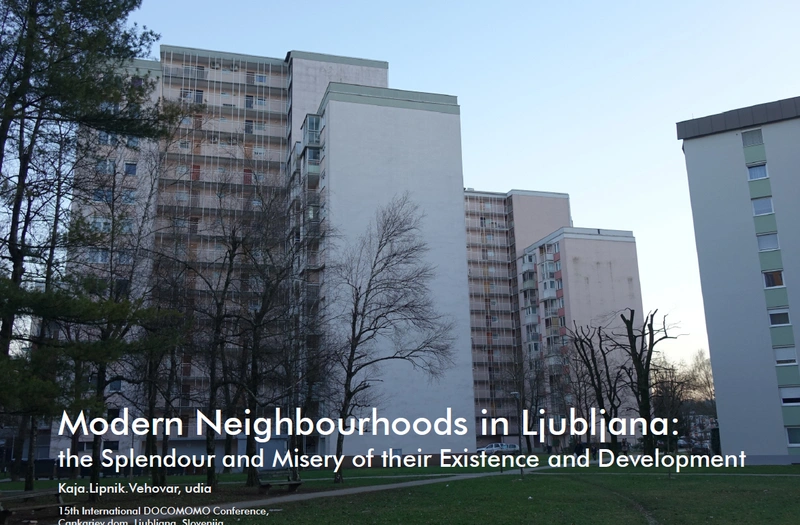 Cover page of the presentation Modernist Neighbourhoods in Ljubljana - the Splendour and Misery of their Existence and Development at the 15th International Docomomo Conference, titled Metamorphosis. Continuity of Change. held in Cankarjev dom in Ljubljana in 2018
https://issuu.com/docomomo_si/docs/docomomo_layout_new_09_tisk, pages 164-171