Perspective
TU Eindhoven + Future Fields Think Tank
Material + Social Ecologies in the Port of Rotterdam. From Hyper-scale to Human-scale.
Rotterdam, Netherlands
Social infrastructure
Transforming, adapting, reusing
Production and commercial diversity
Image: Photography by Fritz Holtgrewe
This perspective offers speculative scenarios on port neighbourhoods embedded in infrastructural landscapes, community spaces and circular materiality
Within the Port of Rotterdam there is an abundance of large-scale under-utilised or obsolete infrastructural sites. These include abandoned factories or warehouses, port infrastructures, oil and gas refineries, car parks or docklands. As we are confronted with less inhabitable spaces within the urban and growing pressures for densification, activating unused spaces is of significant importance to local communities as well as to the urban fabric. These machine landscapes of the super-scale enclose human-scale neighbourhoods, characterised by low spatial and social qualities. To showcase this reality, an example we examine is Heijplaat, a Port of Rotterdam neighbourhood based on garden city principles, locked in by large-scale container terminals and flanked by the old warehouses of the former Rotterdam Dry Dock Company. There is an acute lack of public functional spaces, community spaces and social diversity. The submitting team was preoccupied with the topic for the past years, leading now a design studio at TU Eindhoven. The studio focuses on uninhabitable infrastructures and machine landscapes. With students we develop speculative strategies and scenarios to enrich spatial qualities of these neighbourhoods, mediating between the machine scale and the human scale. Our investigative questions are:
How can we unlock the social potential of large-scale infrastructural-industrial sites in the Port of Rotterdam, integrating light industrial activities (material recycling, maker spaces, manufacturing) while strengthening local communities and public life?
How can we develop strategies to house the aforementioned programs, based on circularity principles, making use of obsolete infrastructural elements (port cranes, gantry systems, warehouses, oil and gas silos, disused wind turbines), being able to negotiate between the super-scale and the human scale?
How can we best use machine learning to develop a locally-specific building culture that merges the style of industrial infrastructures, Dutch brickwork and local Dutch building typologies?
By conducting research on obsolete infrastructural sites, we develop speculative scenarios informed by local communities; neighbourhood specificity; mapping of existing resources; circular and adaptive reuse; theoretical stances on infrastructure and machine landscapes; and aesthetic expressions through machine learning.
If accepted, this proposal is viewed as an exhibition, containing models, boards and video.
Impact
Industrial activities are shifting more and more to the outskirts of industrial port area. Ports affected by this are Rotterdam, Antwerp, Hamburg, to name just a few. We are left behind with both valuable spaces for inhabitation but also with a plethora of material resources, ready for adaptive reuse. This potential remains unexplored, particularly the use of large-scale obsolete infrastructures (or their dismantled components) to accommodate for community and human-scale activities. We hope to inspire visitors with speculative scenarios of architectural strategies that mediate between these two scales, while making use of local infrastructural components and elements. Port-specific circularity strategies for local materials hold an untapped potential. We use machine learning to develop a locally-specific material expression. This approach opens the conversation about ways in which to use algorithms other than for the production of anonymous architecture.
TU Eindhoven + Future Fields Think Tank
Cristina Nan is assistant professor at TU/e. From 2016 to 2020 Cristina was assistant professor at the University of Edinburgh. Fraser Morrison is a RIBA part 2 architect, working for 00 Architecture and a design tutor at TU/e. Both are cofounders of the Future Fields Think Tank, exploring radical technologies and the importance of super-infrastructures for the built environment. Cristina's and Fraser's work has been exhibited at the National Museum of Scotland, Festival of Architecture Montpellier 2019, London Design Fair and RIBA. For this design studio at TU/e we collaborate with Dongyun Kim, research assistant at Harvard University GSD. Dongyun is specialised in machine learning and developed along the years strategies of relating it to architectural expression. TU/e is one of the world wide leading universities in computation and robotic fabrication, with a solid track record across the Built Environment Department on community engagement, circularity and challenge based learning.
Academic/research
Netherlands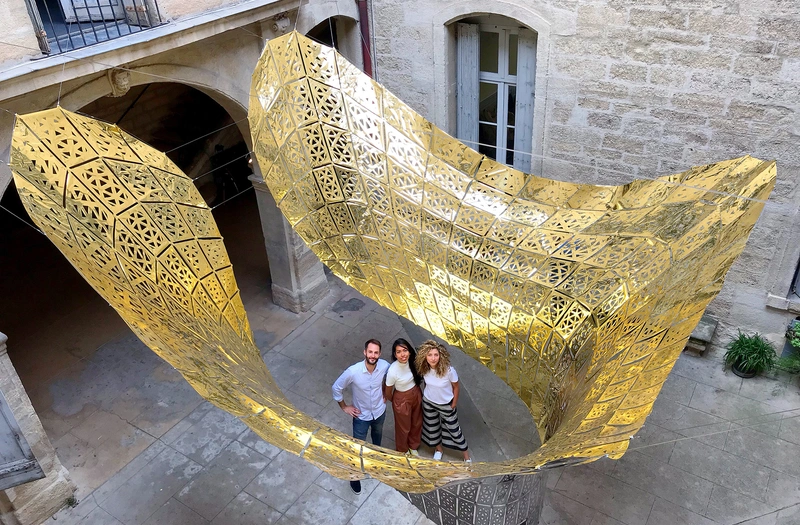 Papillon D'Or Installation, Winner of the People's Choice Award at the Festival of Architecture in Montpellier 2019. Team: CRISTINA NAN, Carlos Bausa, Dirce Patatuchi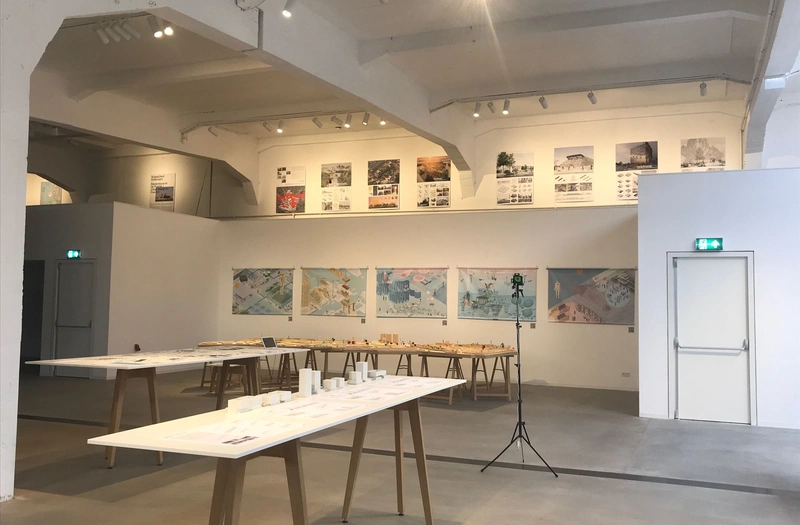 Top Level - Exhibition 'Aard van de Plek' at Keilepand, M4H Rotterdam organised by KeileCollectief, Rotterdam 2021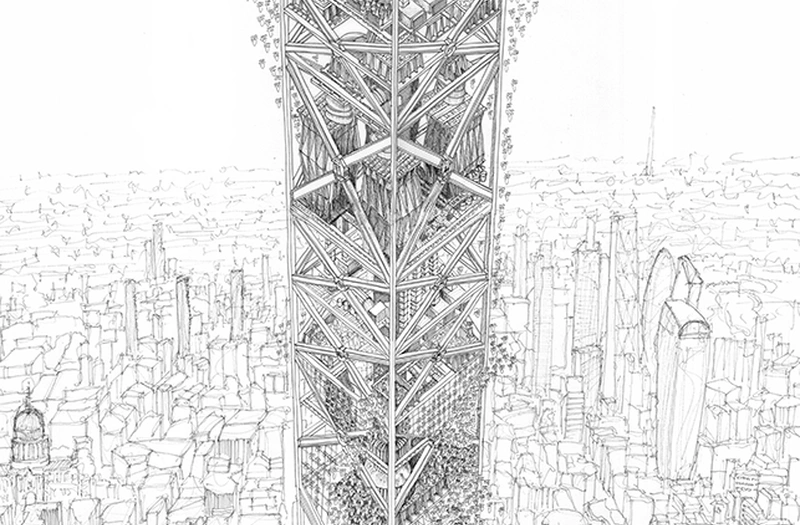 INDUSTRIALISED, CURATED BY SHUMI BOSE EXHIBITION : ROYAL INSTITUTE OF BRITISH ARCHITECTS, NOVEMBER 2019; Drawing by Fraser Morrison