Neighbourhood Index
Explore the selected projects, perspectives and practices from Oslo Architecture Triennale's Open Call for submissions contributing to the mission: creating more diverse, generous and sustainable neighbourhoods.
Meeting areas at the threshold. By neighborhood we fill the space with relationships and experience of creative community including what is next to us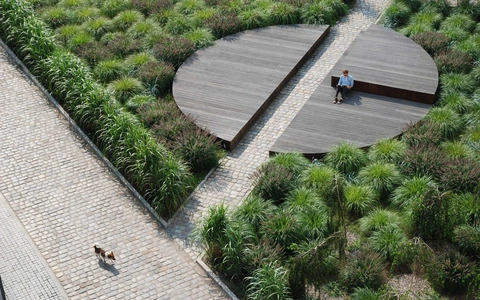 This is an example of an open form of urban furniture – not exactly defined, leaving various possibilities for use by inhabitants.